9. Homemade Ear Drops
To prevent swimmer's ear, put about 4 drops of this homemade ear drop solution (1 part vinegar to 1 part alcohol) in each ear after a day in the water. This is not for use if you already have an existing ear infection– the alcohol simply helps dry out your ears while the vinegar helps combat the build-up of bacteria. For more information, check out this article here.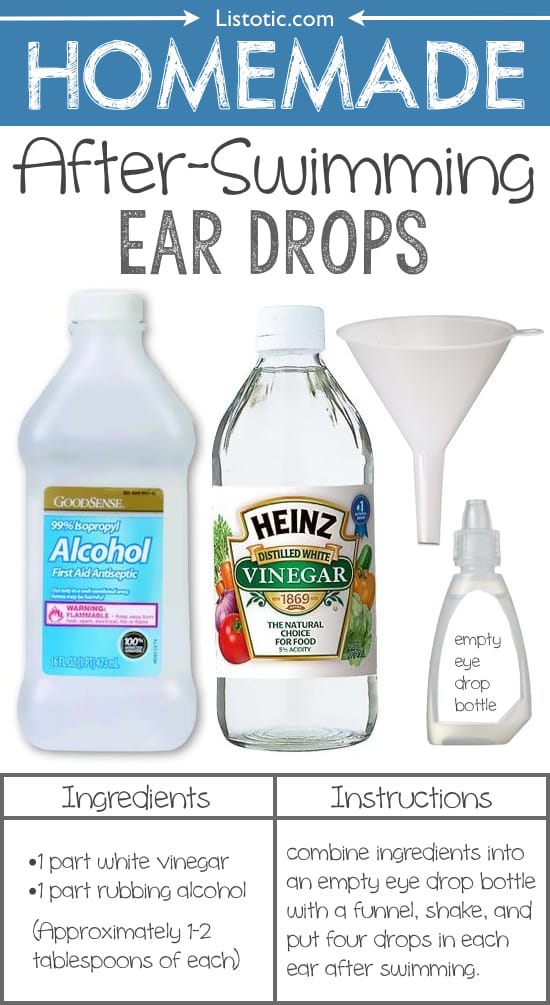 10. Homemade Carpet Powder
You may already know that baking soda works wonders in getting nasty smells out of carpet, rugs, and car upholstery, but the addition of essential oils leaves your home smelling fresh, just like the commercial carpet powders you can buy at the store, only cheaper and much better for you to be inhaling!
Mix several drops of essential oil in with a box of baking soda in the container you plan on storing it in (an empty parmesan container is a good choice!). Sprinkle the mixture onto the areas of your carpet that need odor control, let it sit for about 15 minutes, and then vacuum it up.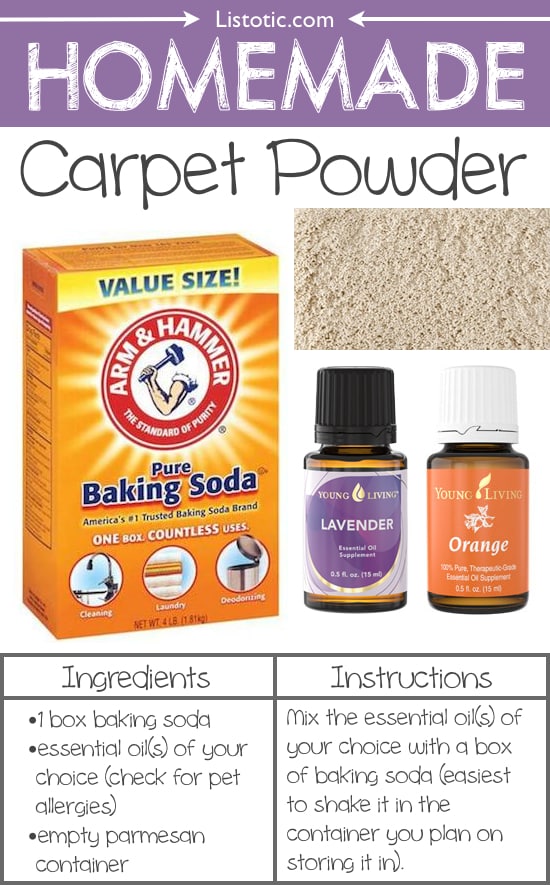 11. Homemade Glass Cleaner
These common household ingredients may seem strange to use as a glass cleaner, but if you think about it, the Dawn blue dish detergent helps eliminate grease, the alcohol helps it to dry a little faster so you don't have streaks, and the ammonia is an overall cleaner that helps with dust and other particles.
This recipe makes about a gallon, so you'll need an empty gallon container to store it. Either that or you can cut the recipe into about a 1/4 to fit into a large spray bottle. Fill your container about half full with water, pour in your other ingredients, and then top off with more water. Shake gently and use on windows and mirrors.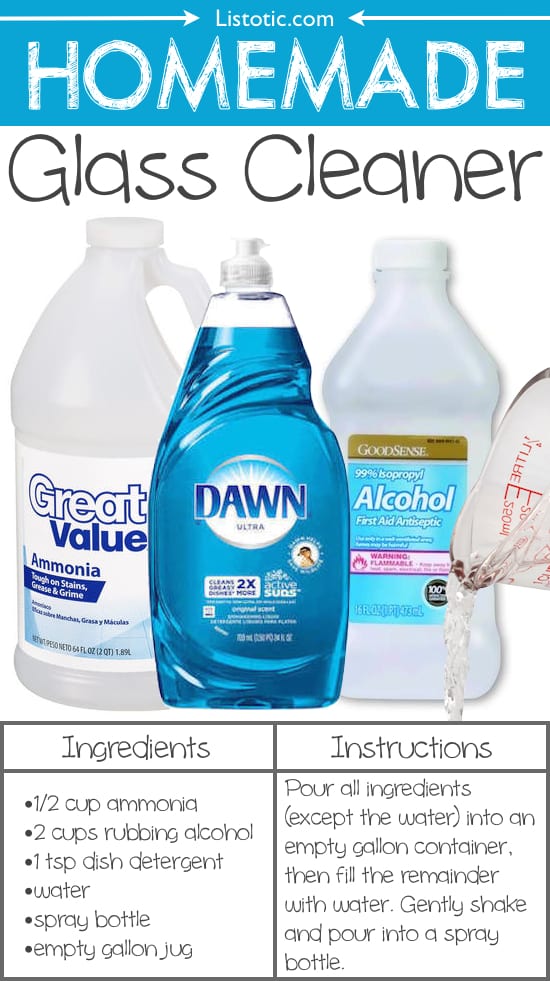 ---