5. Add Color To Your Ceilings
Don't forget about the fifth wall– your ceiling! You would be surprised at how a pop of color on the ceiling can take your room decor to all new heights. An ultra-flat paint looks best because it eliminates glare and hides imperfections, but you really can't go wrong with your color choice as long as it compliments the rest of the decor.

6. Trim Windows & Doors
Adding trim and molding to just about anything will make it look more upscale, but framing your windows and doors is one of the most effective ways to boost your home's decor. Even just adding a single piece of molding to the top of a window can completely transform it, while also hiding the hardware from blinds.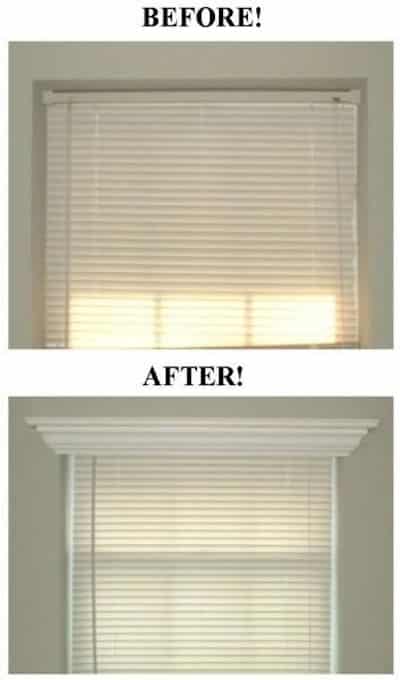 Adding molding to doors and windows is easier than you would think. Check out this detailed tutorial from The Handyman's Daughter! She used a plinth block to give her door trim a more finish look. It really does make a huge difference.

7. Paint Your Entry Door(s)
A dark or fun color choice on the inside of your entry doors can really help separate the space and add a lot of character, especially if you have a light paint color on the surrounding walls. It also makes the white trim pop! I love the way it turned out! I've also seen this done with a bold color choice that matches the entry rug to tie everything together.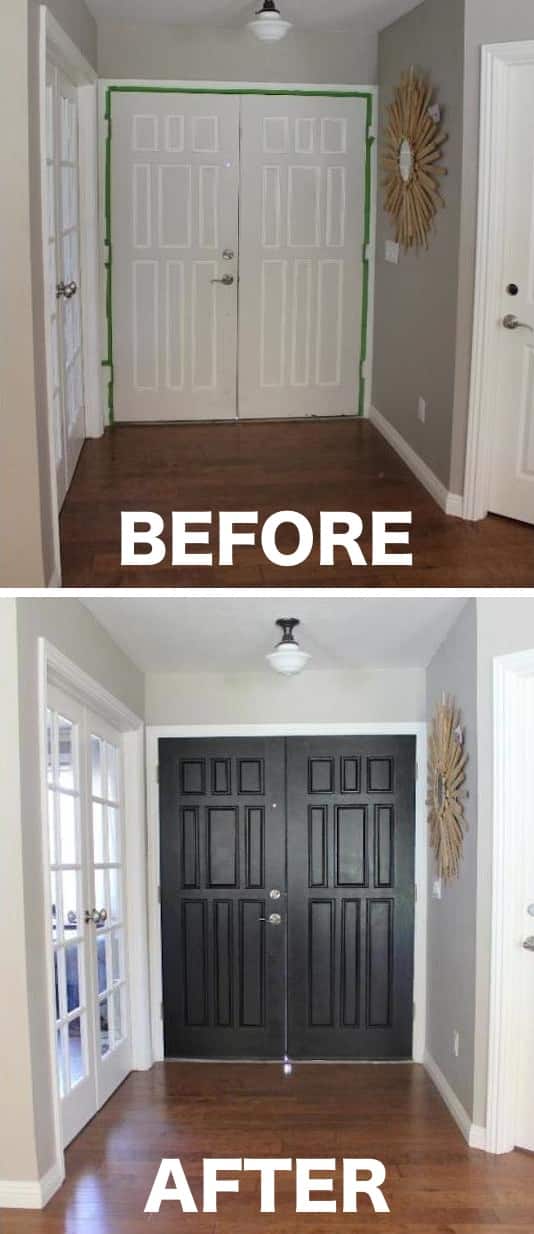 View the entire list of Easy Remodeling Projects That Will Completely Transform Your Home.
---