Last Updated on July 16, 2020
This post may contain affiliate links. Please see our Disclaimer Policy.
18. Paint Your Sinks & Tubs
I had a garden tub in my master bathroom a few years back that had lost most of it's coating from years of being cleaned with harsh chemicals and brushes (oops! Hehe), and the cost and process of replacing the tub was ridiculous! We were going to have to take out the window just to get the tub in. After doing a little research, I realized there was a much easier and more cost effective way to get that new tub I really wanted– Epoxy paint! I hired someone to apply it because I was nervous about getting an even coat on such a large surface, but the results were nothing less than amazing. I've since moved, but the paint looked the same several years later after being applied.
With my experience, I highly recommend this for covering up outdated or surface scratched sinks or tubs. Check out the full instructions for this sink transformation here. If you're not comfortable doing it yourself, it's still a lot cheaper than replacement.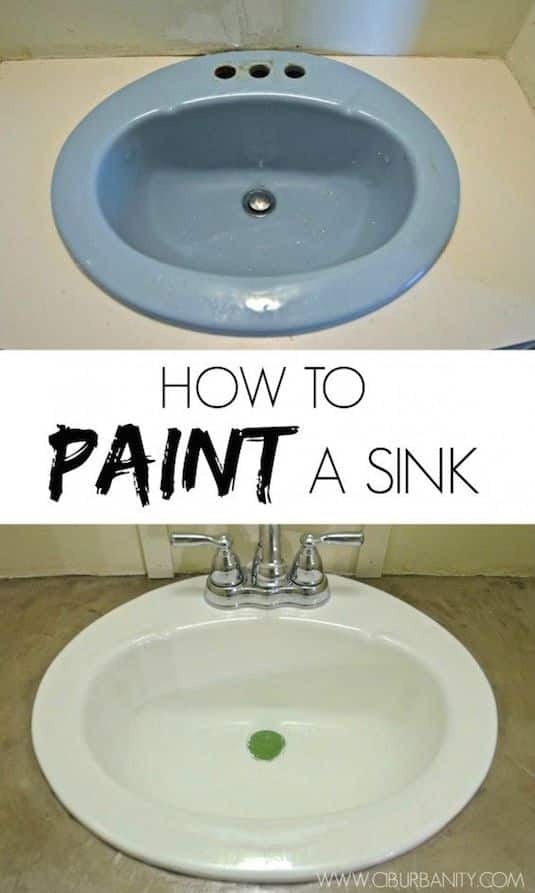 19. Transform A Closet
Closets are great and all (hidden storage!), but what if you could turn that space into something that will not only store your things, but make a pretty addition to your home? I really like the idea of turning a hall closet into a mini mud room, but you can also use this concept in a bedroom that needs extra space for a desk or changing table. Get the details and full instructions for this closet project over at The House of Smiths.

20. Give Your Air Grille A Makeover
Unfortunately, the return air grille is a necessity (dang, that ugly thing!), but check out this makeover that makes it a little more pleasing to the eye! It was done with a fancy sheet metal you can buy from your local hardware store, painted to match the trim, and then framed with pine.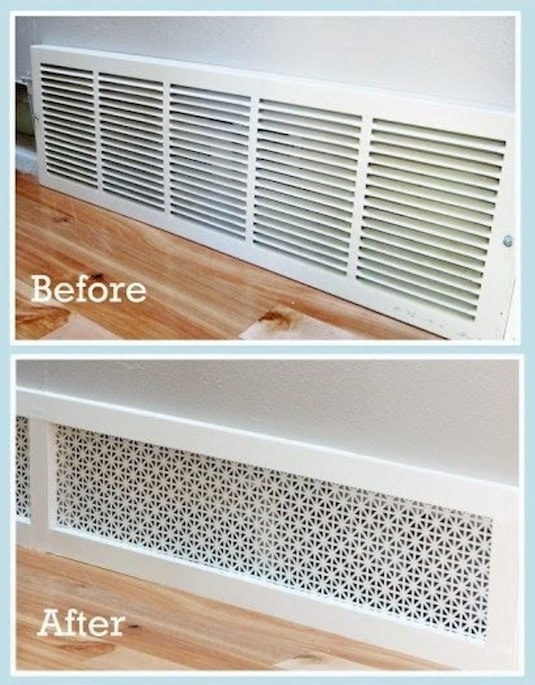 View the entire list of Easy DIY Remodeling Ideas That Will Completely Transform Your Home.
---