Updated on
This post contains affiliate links. Please see our Disclaimer Policy.
8. Refurbished Furniture Cushions
Hard to believe you can spray paint fabric, and then there is also the question of how long it will last, does it rub off on clothes, and does it smell, but I've heard great things about the results!
You can see the instructions and tips for this project over at The Happier Homemaker, and Melissa also provides a link where you can purchase the paint.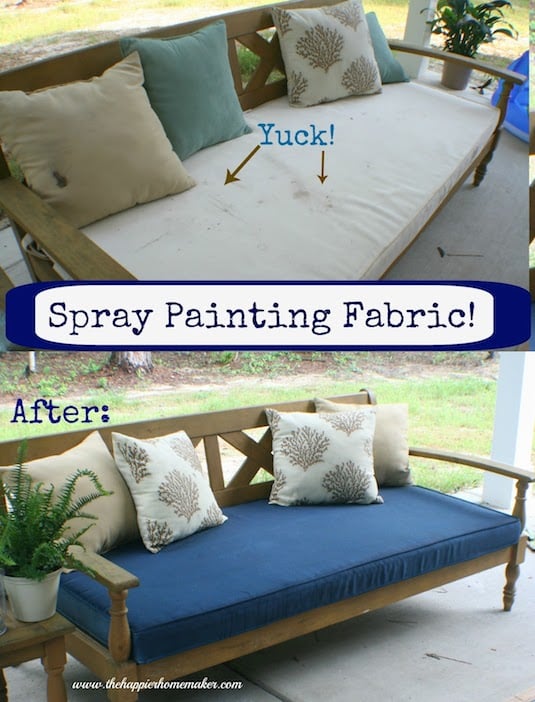 9. Magnetic Letter Remodel
Remember these magnetic letters?! They were my favorite growing up, and I'm sure my mother just adored the bright letters all over the fridge. To fancy them up a bit, consider spray painting them in a metallic color. This way you can have a more adult-looking fridge or even magnetic wall for inspirational quotes or reminders. Go check out the instructions over at Inspired by Charm!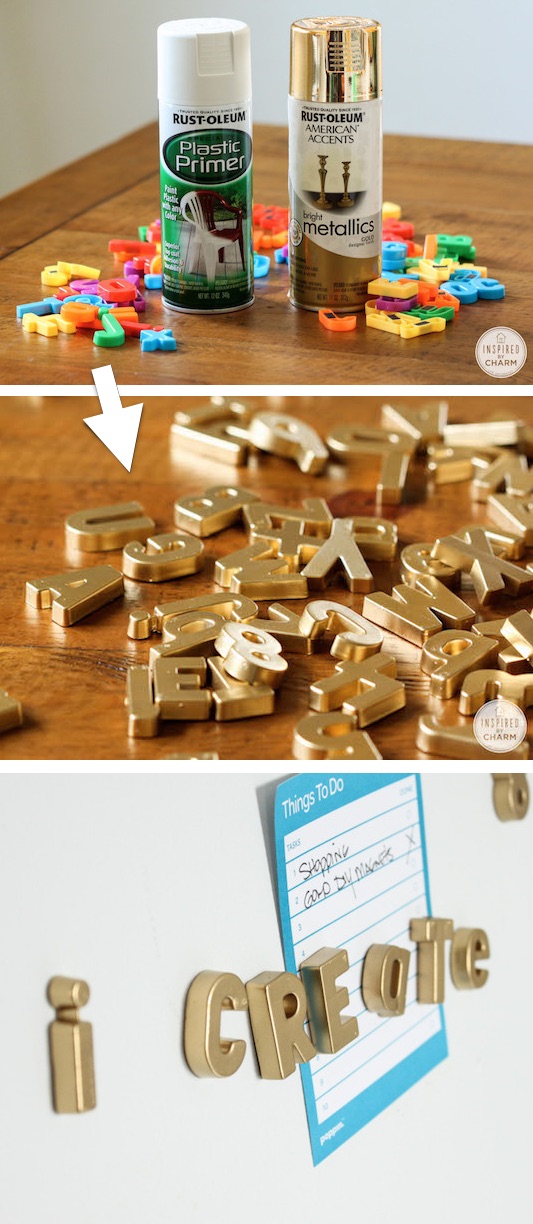 10. Painted Branch Decor
This project is a great way to bring a little bit of nature indoors but with your own decorative touch. I really like the metallic idea, but a snow spray would also be really pretty for Christmas in addition to the shiny metallics. Get more details and pictures for this project over at Popsugar.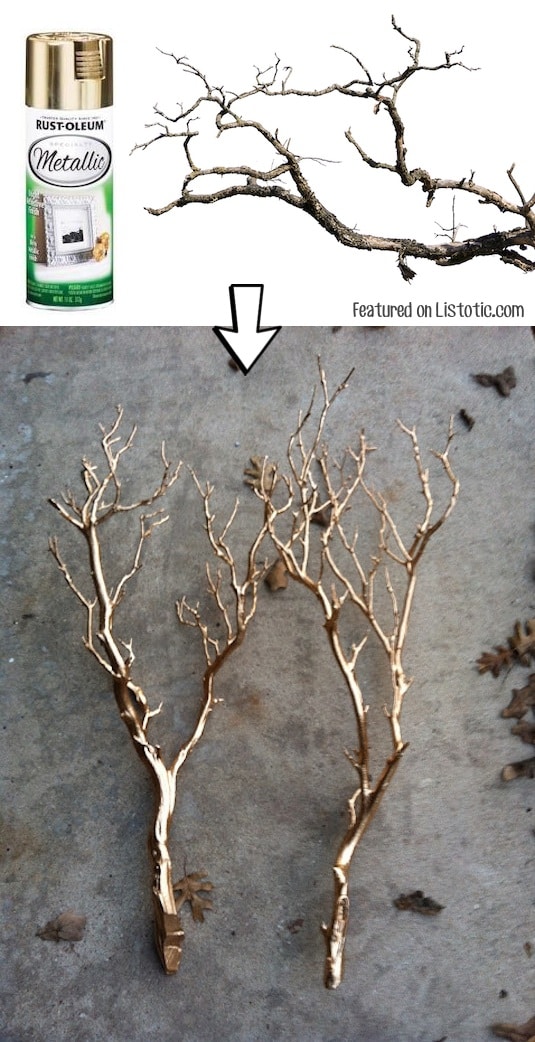 11. DIY Spray Paint Wall Art
Don't you just LOVE this idea!? The possibilities are endless– feathers, flowers, stencil letters, etc. For a large wall, you could make 4 spray painted canvases, all with a similar theme but in different colors. Go check it out over at Simply Real Moms.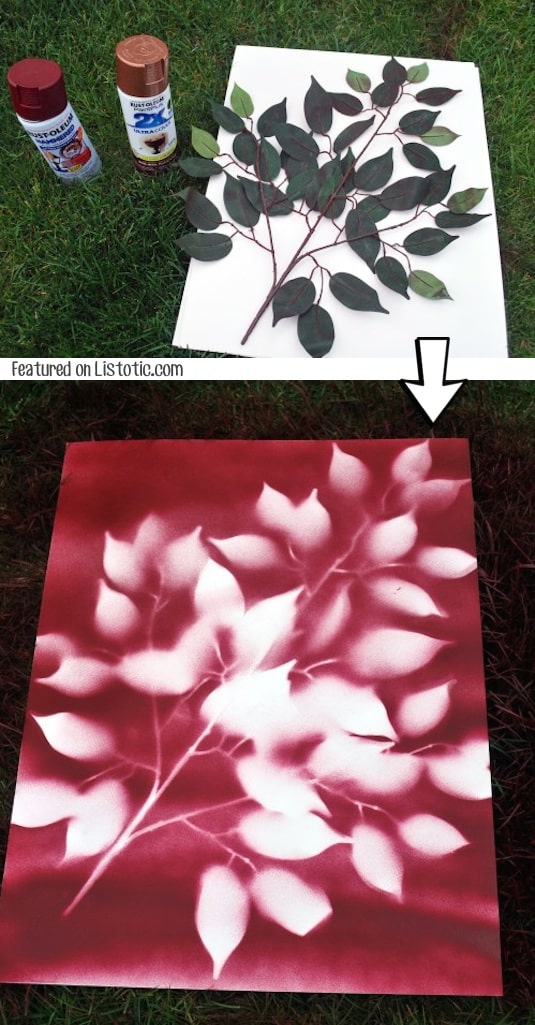 12. Mirrored Gazing Garden Ball
Mirrored balls are a unique way to add character to your yard or garden, and the mirror effect can also make it look larger. I think these would be really charming resting in a flower bed as part of the landscape! To make your own gazing ball, you can find used bowling balls at thrift stores and spray them with a mirror-like spray paint. Just be sure the holes are face down so that they aren't visible. You can find more details on this here, although I would suggest cleaning the ball really well to remove all of the oils and residue before spray painting.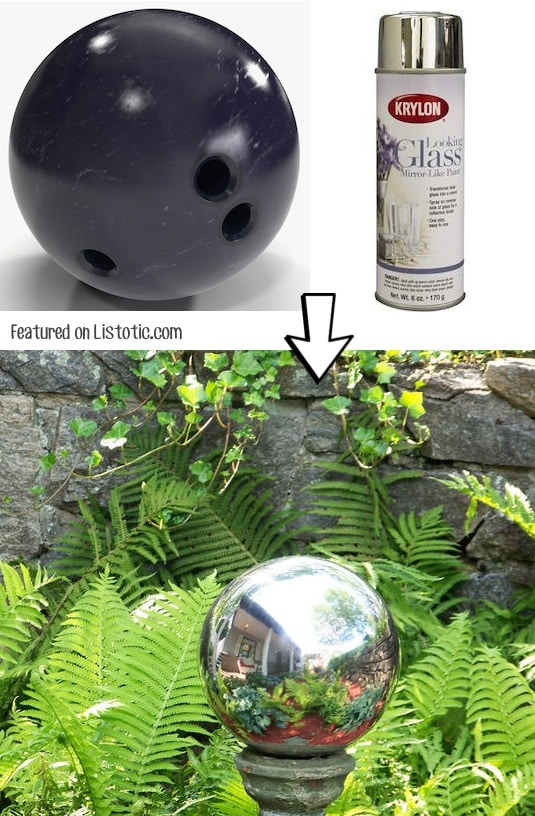 13. Update Your Vases
Turn a boring vase into beautiful and modernistic home decor with just spray paint and these instructions from Two Twenty One— Love, love!! I have so many old vases that I just can't seem to part with, and now I'm so happy that I've been hoarding them all these years! You can also find vases at thrift stores for just a buck or two.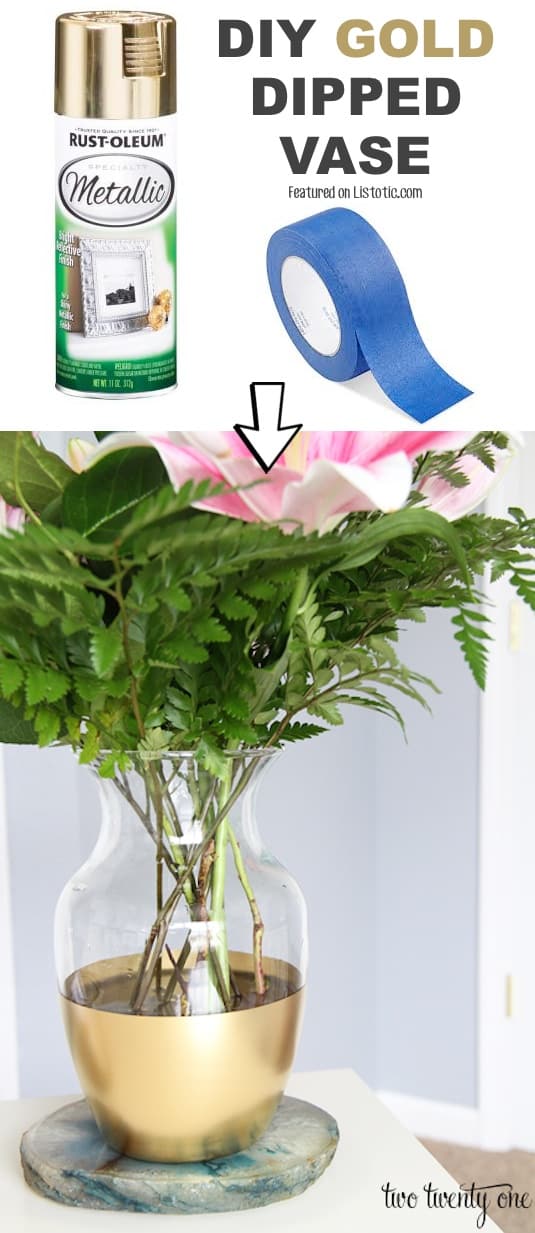 14. Re-purposed Canisters
I always feel so guilty throwing away those sturdy, thick plastic canisters that are sold with nuts, trail mix, cookies, etc., and now I've been inspired to keep just about every single one of them, because just look at what you can do with them! These would also be great re-purposed for craft supplies and other small trinkets (like in the garage for screws and nails). Even better, make them pretty with spray paint and labels! Check out the details here.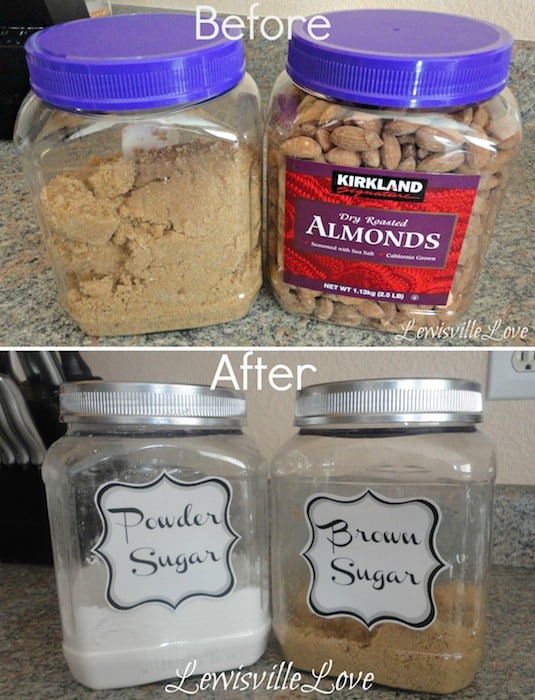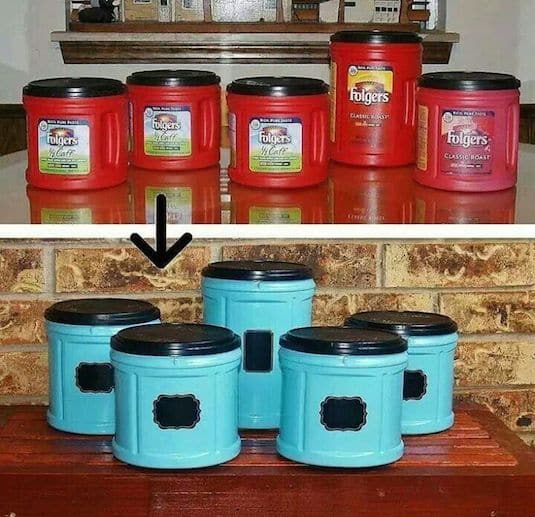 15. DIY Starburst Ornaments
Spray paint and straws? Yes! For this project, use a zip tie to tightly hold together about 2 dozen straws. One by one, pull the straws out to form a "starburst", and spray it with spray paint in the color of your choice. Because they are light weight, they can simply rest in an indoor tree, but for outdoor use or to hang elsewhere as a decoration, staple fishing wire on the end of one of the straws to form a loop.
I could not find step-by-step instructions for this– arg! But for the most part, I think the picture says it all. 🙂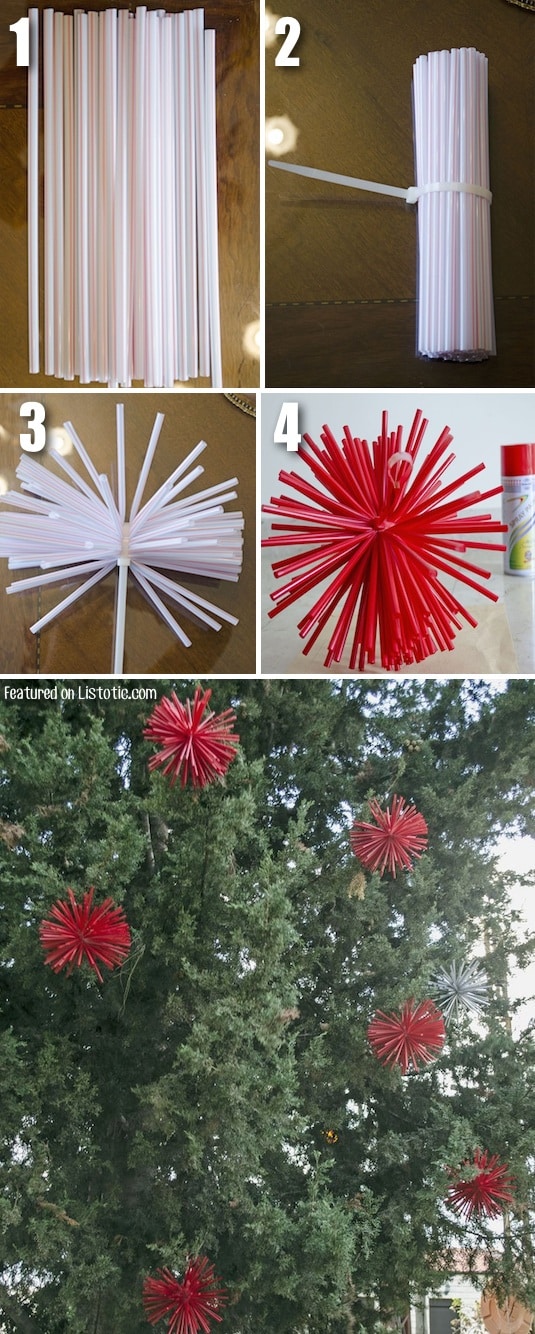 View the entire list of Cool Spray Paint Ideas That Will Save You A Ton of Money.
---