Updated on
This post contains affiliate links. Please see our Disclaimer Policy.
29. Thrift Shop Treasures
The next time you go to a thrift store or are getting ready to throw something away that appears to be junk, just imagine the possibilities of spray paint! There are so many things that can be transformed, especially old frames. You can find them everywhere for next to nothing! Live Love DIY has some great thrift store tips if you're thinking about hunting for a few treasures.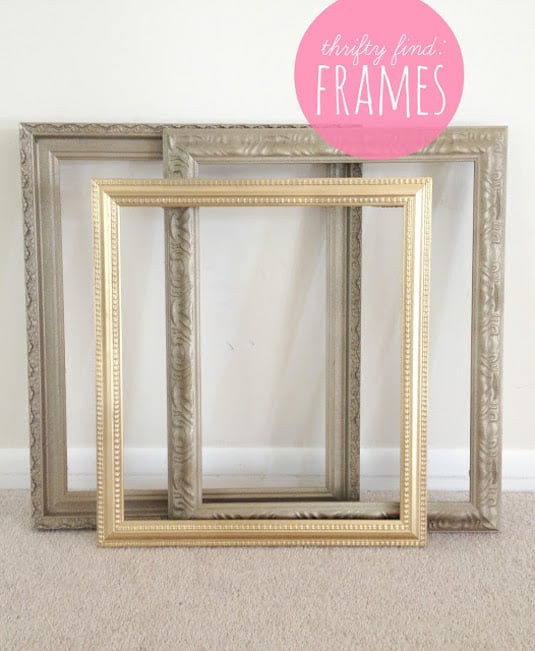 30. Lace & Spray Paint
It's amazing how you can completely transform a piece of furniture with a little bit of spray paint, but this lace technique is off the hook! Even if you don't get an even texture with your paint distribution, it would still have a cool vintage vibe. Check out all of the details over at Home Dzine!

31. Burlap Spray Paint Technique
Making your own wall art has never been so much fun! Check out this cool burlap technique from 52 Mantels. Emily gives a step-by-step tutorial on how to get the look.

32. Ceramic Sprayed for Style
I love this quote "simple: make the most of what you've got – which usually involves finding innovative ways of turning trash into treasure" – Kristine, The Painted Hive. When I stumbled across this spray paint project I was in total awe! What a transformation! Simple mis-matched garage sale finds are transformed into a matching set of modern sleek and stylish bath accessories. Check out the full instructions, spray paint colors and helpful tips at The Painted Hive.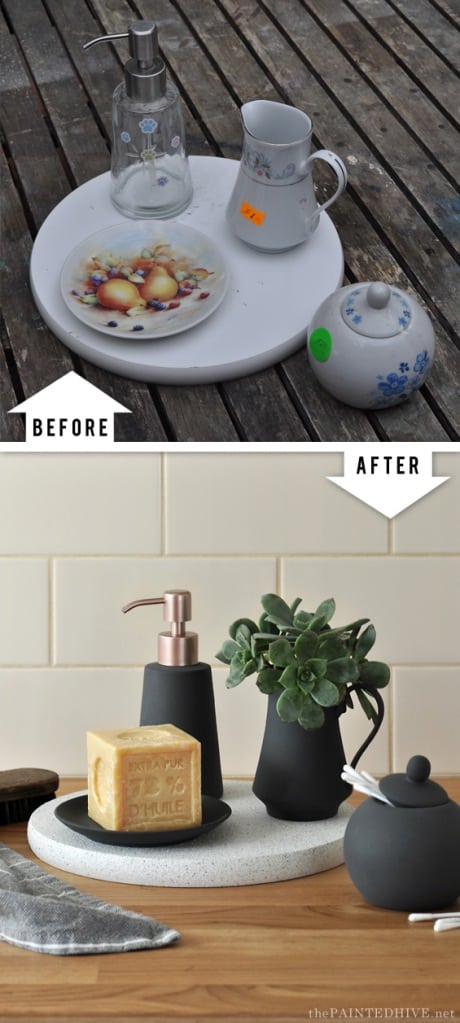 View the entire list of Cool Spray Paint Ideas That Will Save You A Ton of Money.
---