This post may contain affiliate links. Please see our Disclaimer Policy.
14. Re-purposed Canisters
I always feel so guilty throwing away those sturdy, thick plastic canisters that are sold with nuts, trail mix, cookies, etc., and now I've been inspired to keep just about every single one of them, because just look at what you can do with them! These would also be great re-purposed for craft supplies and other small trinkets (like in the garage for screws and nails). Even better, make them pretty with spray paint and labels! Check out the details here.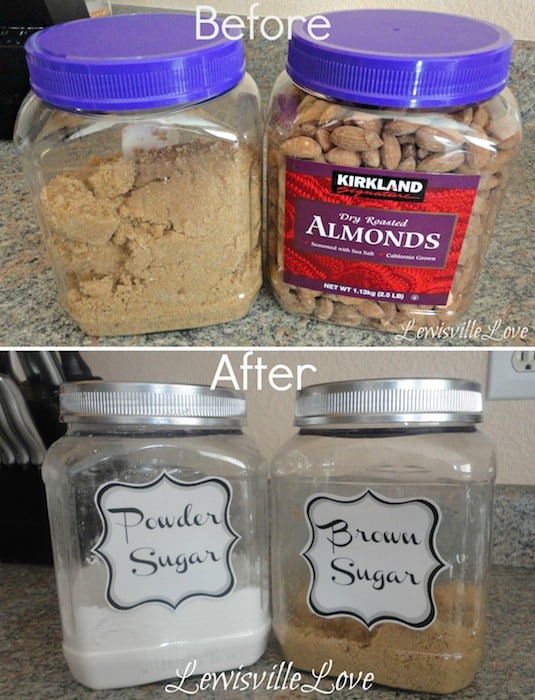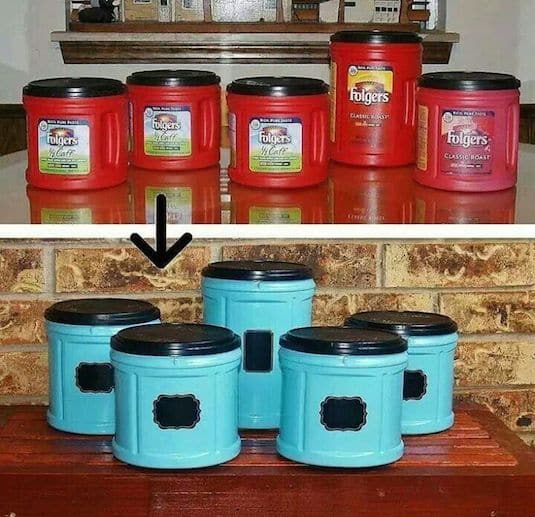 15. DIY Starburst Ornaments
Spray paint and straws? Yes! For this project, use a zip tie to tightly hold together about 2 dozen straws. One by one, pull the straws out to form a "starburst", and spray it with spray paint in the color of your choice. Because they are light weight, they can simply rest in an indoor tree, but for outdoor use or to hang elsewhere as a decoration, staple fishing wire on the end of one of the straws to form a loop.
I could not find step-by-step instructions for this– arg! But for the most part, I think the picture says it all. 🙂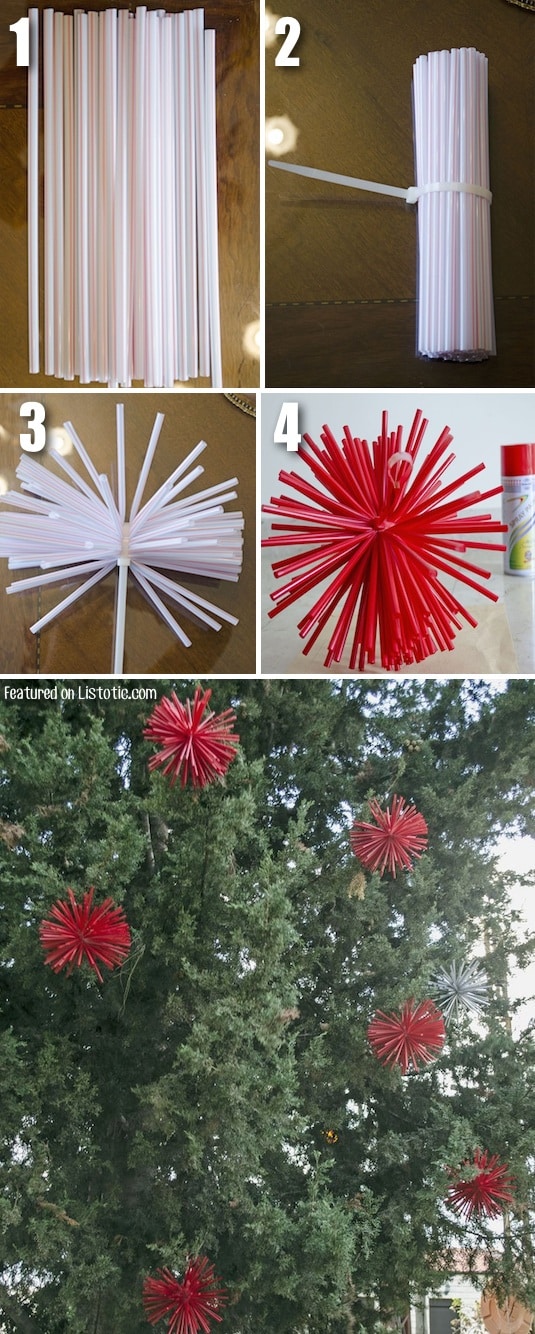 16. Spruce Up Plastic Storage Drawers
Simply genius! Fancy up plastic storage drawers with spray paint! Now you can leave them out without them looking like a cheap eyesore. Go check out the details and instructions for this spray paint project over at Scottsdale Moms Blog. I also like this idea for those smaller drawers that sit on a desk or on the counter in your bathroom.

View the entire list of Cool Spray Paint Ideas That Will Save You A Ton Of Money.
---