Last Updated on June 9, 2020
This post may contain affiliate links. Please see our Disclaimer Policy.
14. PVC Organizers
Keep those yard tools organized and out of the way with PVC pipes! You're going to need a good saw and drill to make this happen, but it's an inexpensive way to keep your lawn and gardening tools out of the way yet still easy to access. Get the details over at Ashbee Design.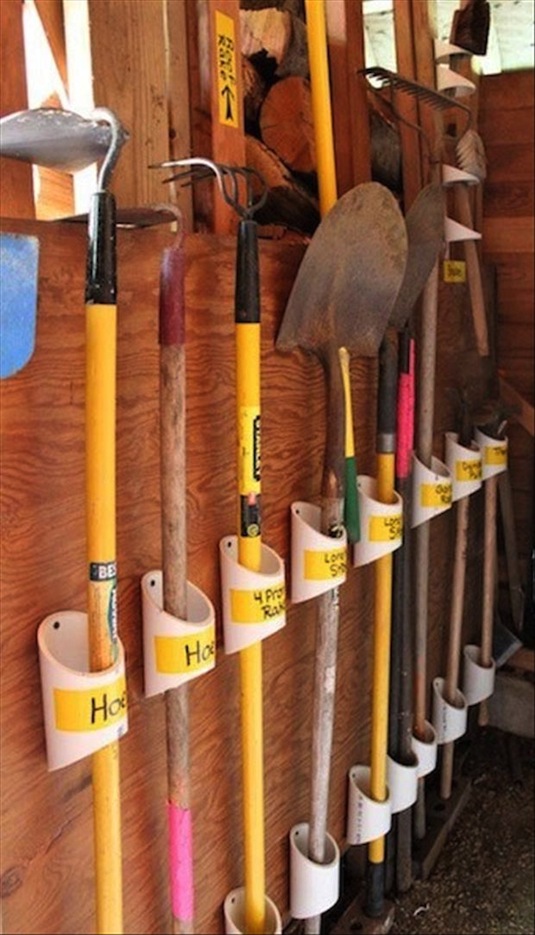 15. Upright Tool Storage
Connect large pieces of PVC pipe with screws and use it to hold all of those bulky yard tools. It's the easiest and cheapest tool slot you'll ever make! Go check out the details over at Pretty Handy Girl.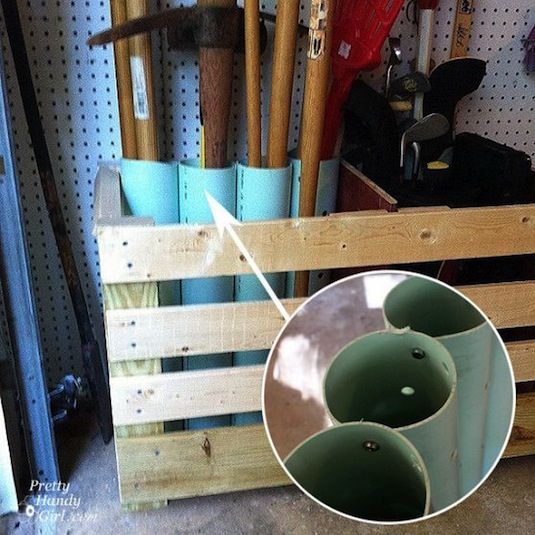 16. Sliding Lock Wheelbarrow Storage
I prefer to keep my wheelbarrow in my shed, but if you don't have the space, use sliding locks to keep your wheelbarrow standing up against the wall and out of the way in your garage. When you're ready to use it, simply slide the locks up for easy removal.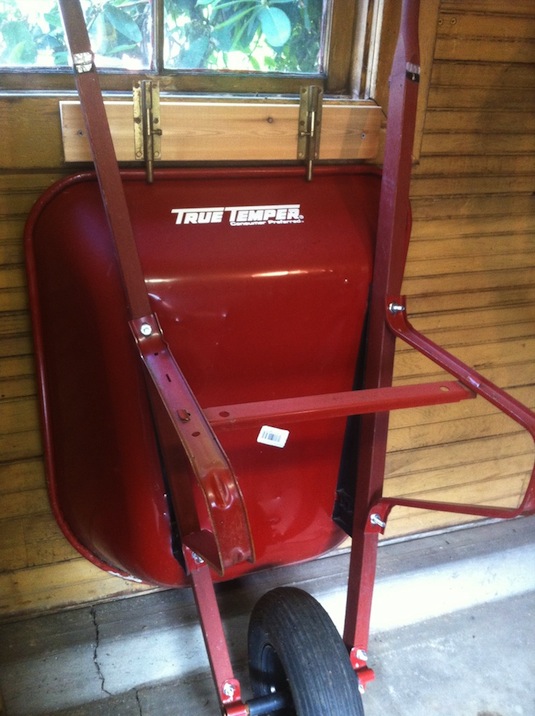 View the entire list of Brilliant Garage Organization Ideas.
---