12. DIY Screwdriver Rack
Because who doesn't love to be organized!? It's always nice to know exactly where your tools are, and this easy and cheap project will help you do just that. You could even use pieces of scrap wood! Drill a few holes and cut brackets for mounting, and you're done. Go check out the details and instructions over at Fresh Crush.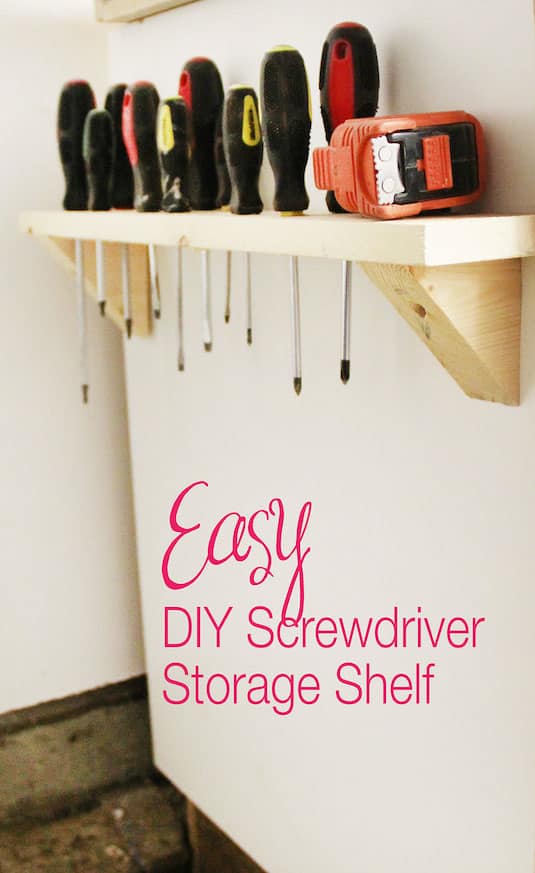 13. Peg Board Slides
Running out of wall space? Use peg board slides to store your tools vertically under the counter. Make small slits in a piece of trim that lines the top and bottom to keep them in place and sliding smoothly.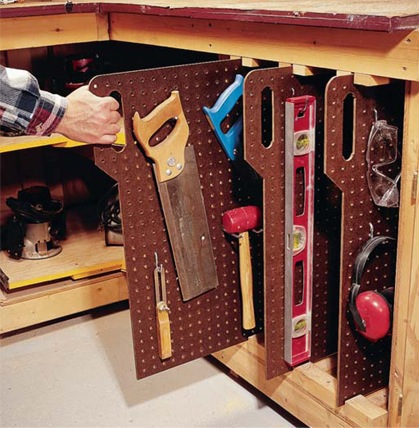 14. PVC Organizers
Keep those yard tools organized and out of the way with PVC pipes! You're going to need a good saw and drill to make this happen, but it's an inexpensive way to keep your lawn and gardening tools out of the way yet still easy to access. Get the details over at Ashbee Design.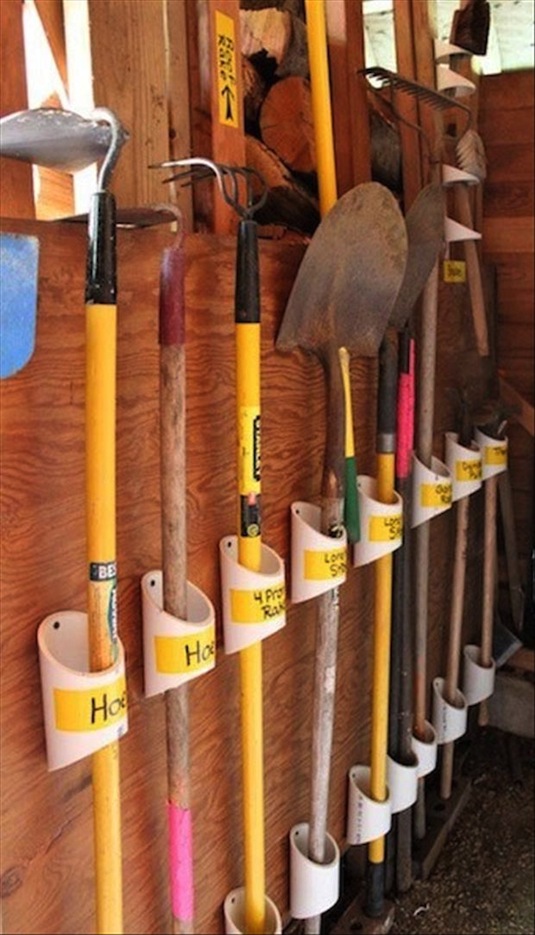 View the entire list of Brilliant Garage Organization Ideas.
---