Last Updated on June 24, 2019
4. Keep Your Words To A Minimum
If you do start to find yourself with that intoxicated feeling, chances are, your brain-to-mouth filter is not functioning properly, so consider keeping your words to a minimum. Also, only use words that you have used frequently in the past; you should be able to say these words without as much of a slur. Whatever you do, just don't try to sound too smart. Use phrases like "yes, please", "excuse me" or "thank you" often. Your kindness and charm will distract people from the fact that you're hammered.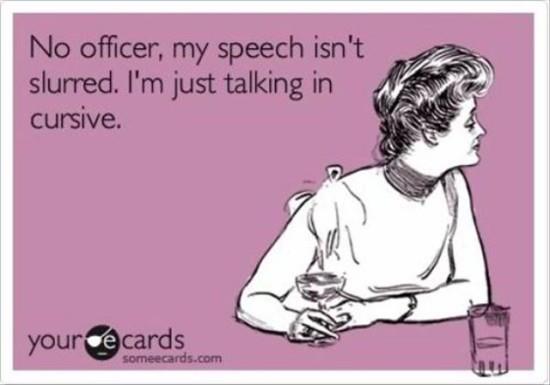 5. Only Pee In A Toilet
Although I didn't mention this first, this is probably one of the more important rules of being drunk: only pee in a toilet. Yes, you heard me. Unless you are wearing an adult diaper (this is another issue for another post), any other area that seems like an acceptable option at the time, probably isn't. You don't have the coordination needed to master peeing in a bottle or a shrub, no matter how good you think you can do this without exposing your bush or peeing on yourself. Always be aware of where the closest and most convenient bathroom of your own gender is located. (There may be some instances where a sink may be used as a toilet, but these circumstances are very rare, so use your best judgement.)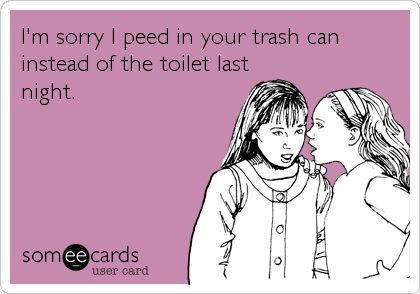 6. Do NOT Run
Unless you are being chased down by a large animal, or worse, a police officer, do NOT run. Walking has worked for centuries in getting humans to their destination. There really isn't a need to do anything at a fast pace when you are trashed. Doing so only increases your chances of falling. I have friends who are famous for the scars on their knees, and it's almost always because of the unnecessary pace in which they think their feet must move.