64. Spider Cheese Balls
Cover your favorite cheese ball recipe with a black olive diced up to look like a creepy little spider. You can place the cheese on a carrot disk, cucumber disk, or cracker round.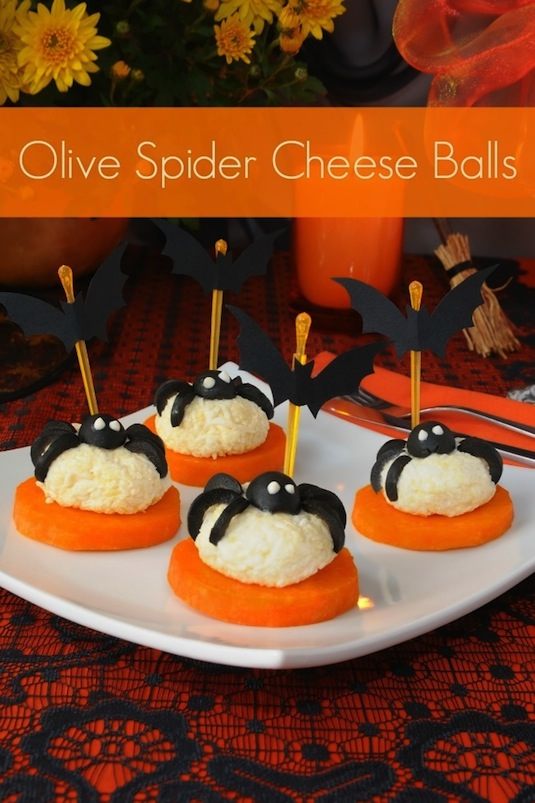 65. Pizza Skulls
How awesome are these?! You really can't go wrong with pizza for Halloween, especially when it's in the form of a skull and stuffed with cheesy goodness. Check out the recipe and instructions over at Hungry Happenings! Beth has a link to where you can buy the 3-D Skull pan, too. 🙂

View the entire list of Easy Kitchen Organization Tips.
---