58. Sand"Witch" With A Celery Broom
By now you've probably seen the cheesy witch brooms, but you can also do this with celery. Just cut up the ends a bit and serve with peanut butter for dip, or perhaps along side this enchanting grilled cheese sandwich.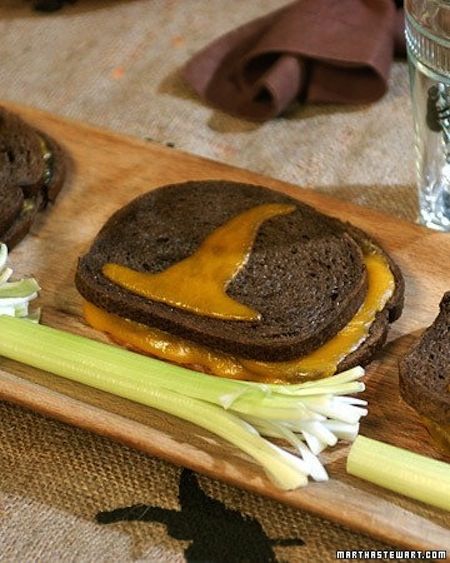 59. Owl Crackers
How cute for any Fall party or after school snack! Crackers, cream cheese, raisins, and almonds; all stacked together to create these adorable owl crackers.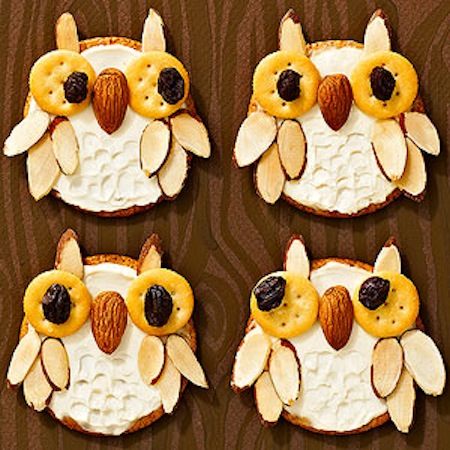 60. Edible Eyeballs
Add edible eyeballs to just about anything to create fun snacks for Halloween! You can purchase them from craft and hobby stores and some supermarkets. You can also make your own with royal icing and black food coloring.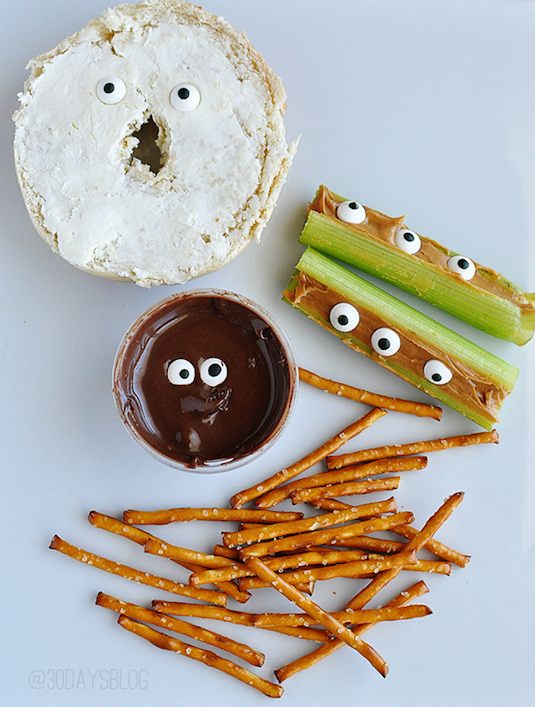 ---