55. Jack O' Lantern Fruit Bowl
Just like the veggie jack o' lantern tray, you can also do this with fruit. I love how this one is placed in a bowl with orange slices, apple wedges, grapes, and a green apple for the stem.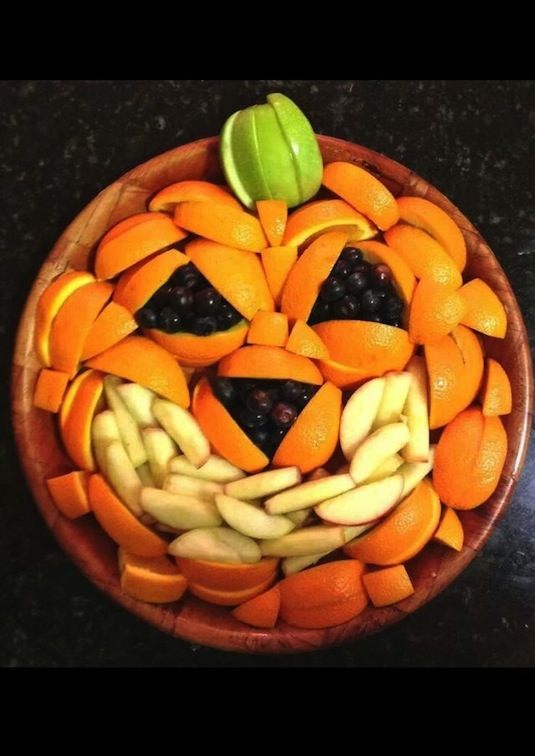 56. Frankenstein Veggie Platter
With all of the candy being passed around, a veggie platter really is a nice change. Make it fun and the kids will love AND eat it!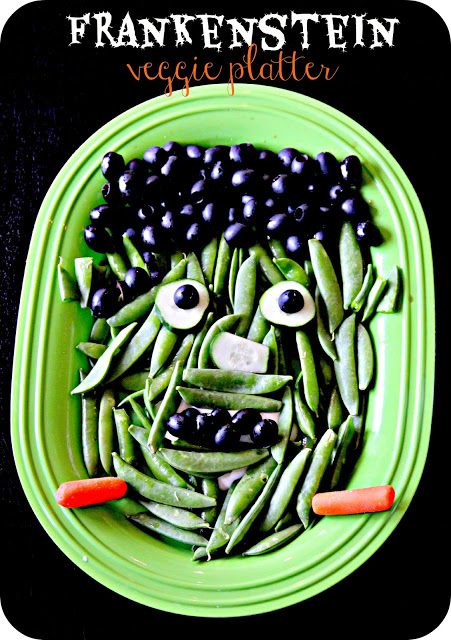 57. Zombie Eyeballs
Sometimes that's all you need is a sign! There's nothing special about these grapes, but the "Zombie Eyeballs" sign makes them seem disgusting! Perfect for a Halloween party table.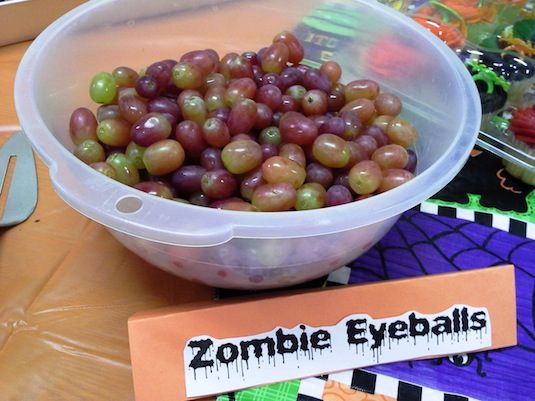 ---