54. Cottage Cheese Ghost
I cute Halloween snack, especially for the real little ones! Use cottage cheese as your paint and a plate for the canvas. Perfect for a ghost!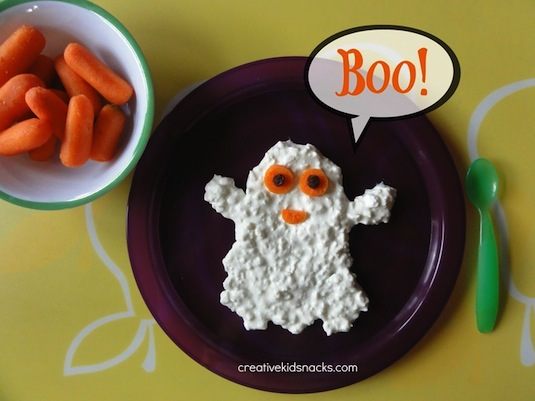 55. Jack O' Lantern Fruit Bowl
Just like the veggie jack o' lantern tray, you can also do this with fruit. I love how this one is placed in a bowl with orange slices, apple wedges, grapes, and a green apple for the stem.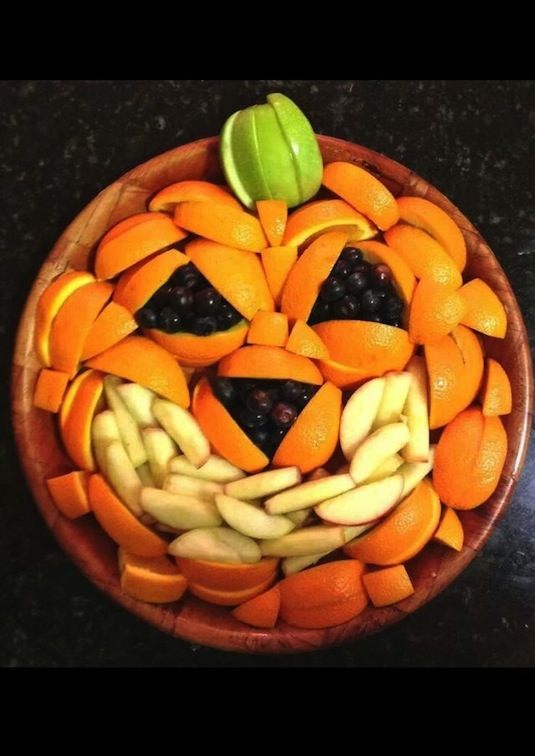 56. Frankenstein Veggie Platter
With all of the candy being passed around, a veggie platter really is a nice change. Make it fun and the kids will love AND eat it!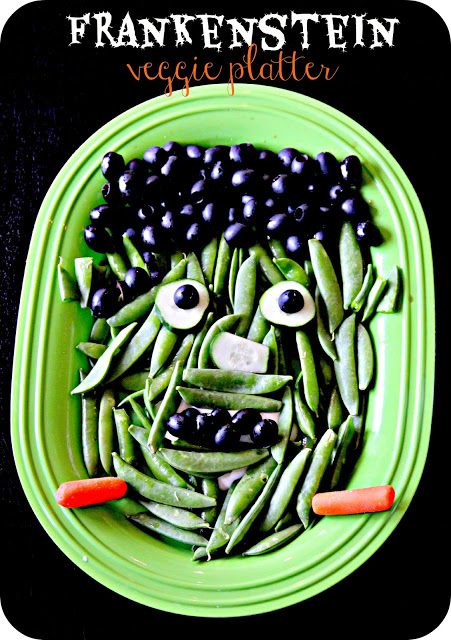 ---