Last Updated on May 28, 2020
This post contains affiliate links. Please see our Disclaimer Policy.
54. Cottage Cheese Ghost
A cute Halloween snack, especially for the really little ones! Use cottage cheese as your paint and a plate for the canvas. Perfect for a ghost!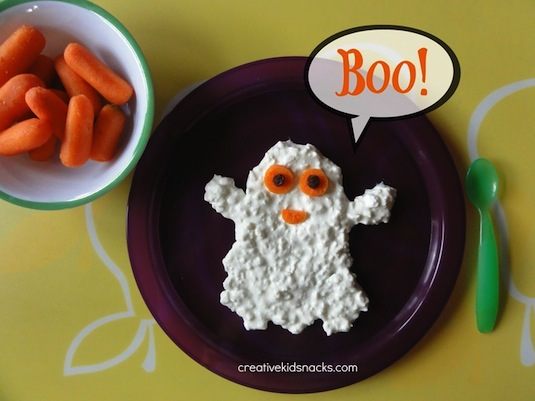 55. Jack O' Lantern Fruit Bowl
Just like the veggie jack o' lantern tray, you can also do this with fruit. I love how this one is placed in a bowl with orange slices, apple wedges, grapes, and a green apple for the stem.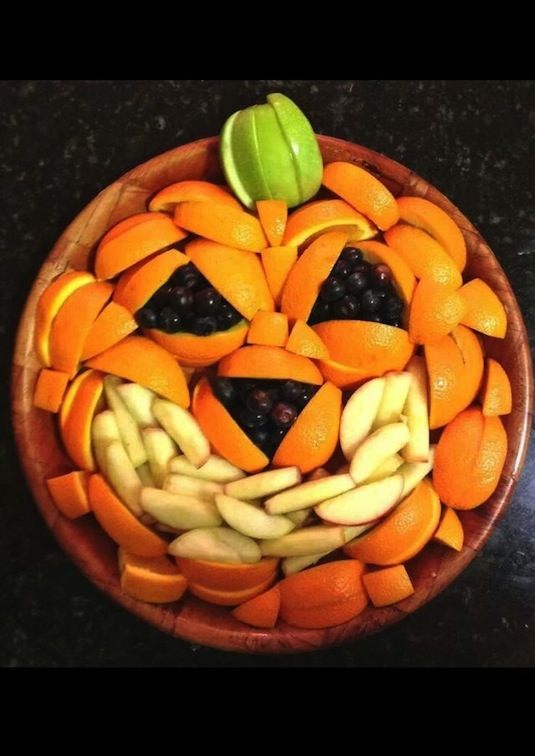 56. Frankenstein Veggie Platter
With all of the candy being passed around, a veggie platter really is a nice change. Make it fun and the kids will love AND eat it!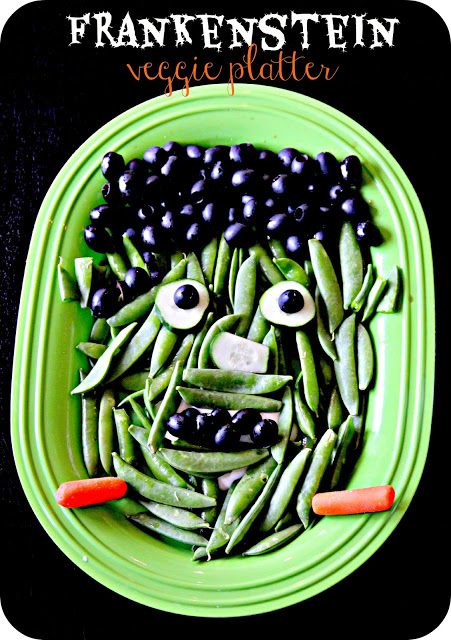 57. Zombie Eyeballs
Sometimes all you need is a sign! There's nothing special about these grapes, but the "Zombie Eyeballs" sign makes them seem disgusting! Perfect for a Halloween party table.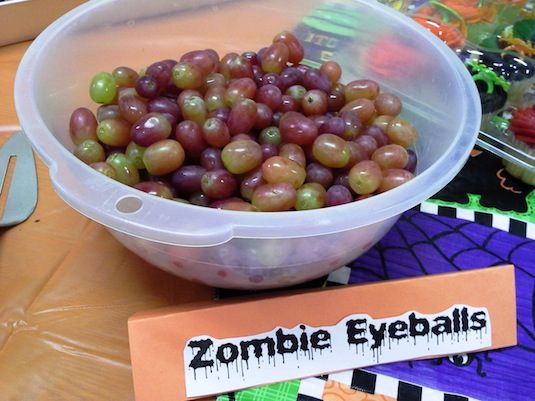 58. Sand"Witch" With A Celery Broom
By now you've probably seen the cheesy witch brooms, but you can also do this with celery. Just cut up the ends a bit and serve with peanut butter for dip, or perhaps along side this enchanting grilled cheese sandwich.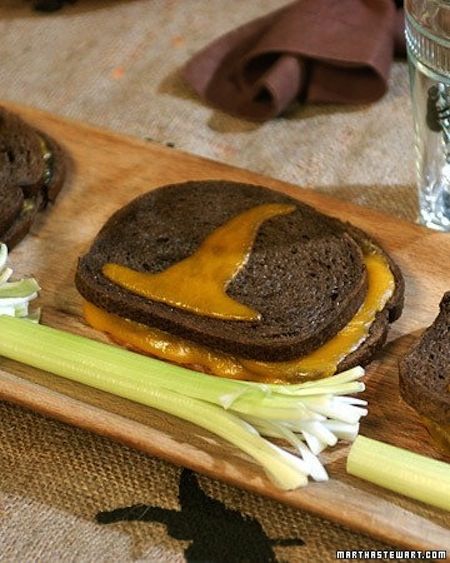 59. Owl Crackers
How cute for any Fall party or after school snack! Crackers, cream cheese, raisins, and almonds; all stacked together to create these adorable owl crackers.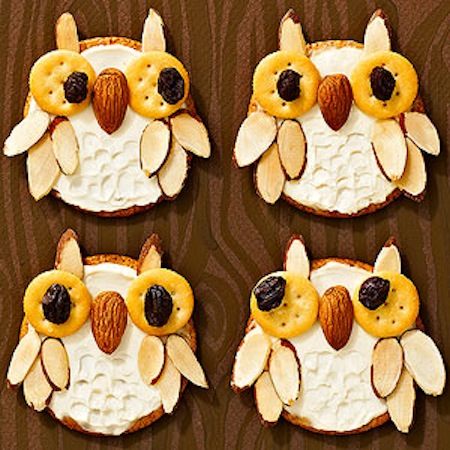 60. Edible Eyeballs
Add edible eyeballs to just about anything to create fun snacks for Halloween! Or, you can use smaller candy eyes from Amazon. They can also be purchased from craft and hobby stores and some supermarkets. If you are so inclined, you can also make your own with royal icing and black food coloring.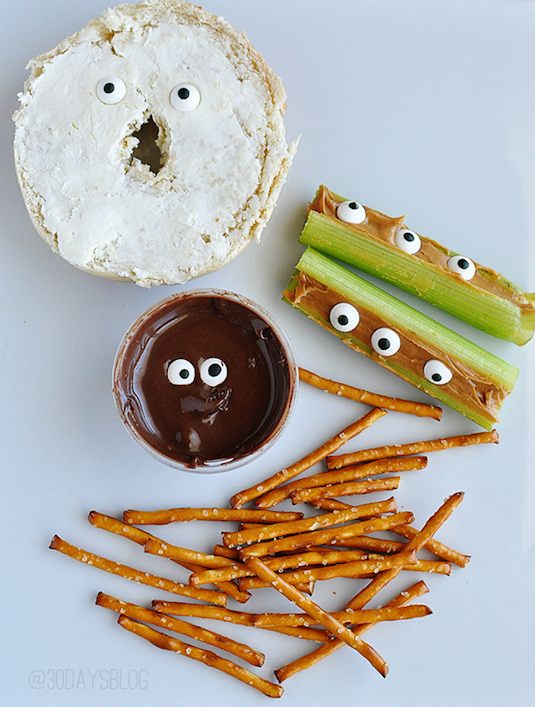 61. Fruity Pumpkin Afro
What a unique way to display fruit kabobs for a party! Just stick your skewers right into the top of a pumpkin. Certainly, this could be the party table centerpiece!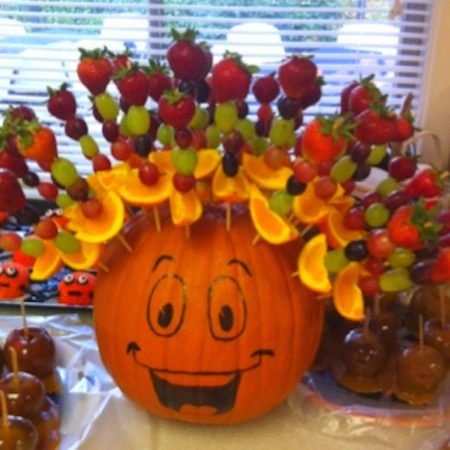 View the entire list of 64 Non-Candy Halloween Snack Ideas.
---