Last Updated on May 28, 2020
This post contains affiliate links. Please see our Disclaimer Policy.
51. Lil' Cucumber Monsters
Let the kids get creative and build their own little edible monsters made out of cucumber disks. Hummus or cream cheese makes for the perfect glue to hold it all together.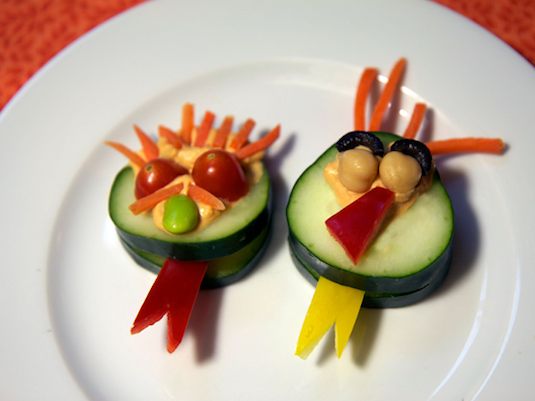 52. Carrot Patch Hummus
Slice carrots into disks, slide them on toothpicks with a piece of parsley (for the "pumpkin stem"), and serve them with your favorite hummus dip. Additionally, you could lay these on a plate with a bowl of ranch for dip or add them to the kids' lunchbox as a healthy side.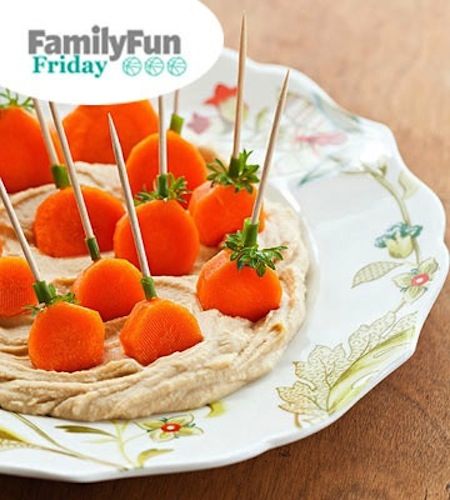 53. Puking Monster Melon
Out of all of the creative watermelon displays I've seen, this one is my favorite for Halloween. It's actually pretty manageable, too. The only carving required is the monster mouth. Use the watermelon and other fruit to fill and let spill out of its mouth for display.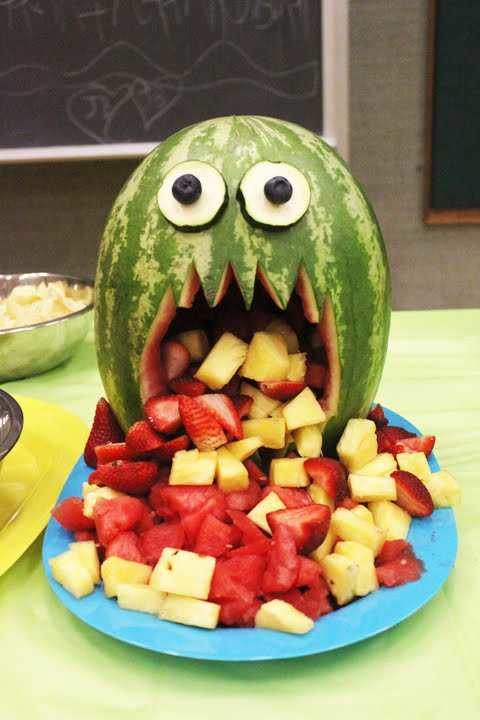 54. Cottage Cheese Ghost
A cute Halloween snack, especially for the really little ones! Use cottage cheese as your paint and a plate for the canvas. Perfect for a ghost!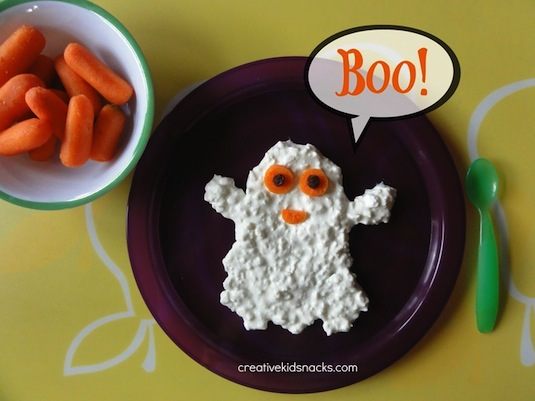 55. Jack O' Lantern Fruit Bowl
Just like the veggie jack o' lantern tray, you can also do this with fruit. I love how this one is placed in a bowl with orange slices, apple wedges, grapes, and a green apple for the stem.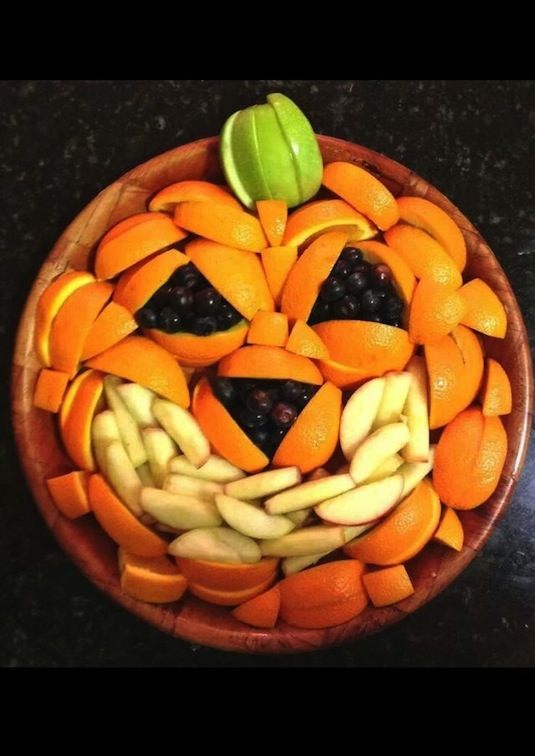 56. Frankenstein Veggie Platter
With all of the candy being passed around, a veggie platter really is a nice change. Make it fun and the kids will love AND eat it!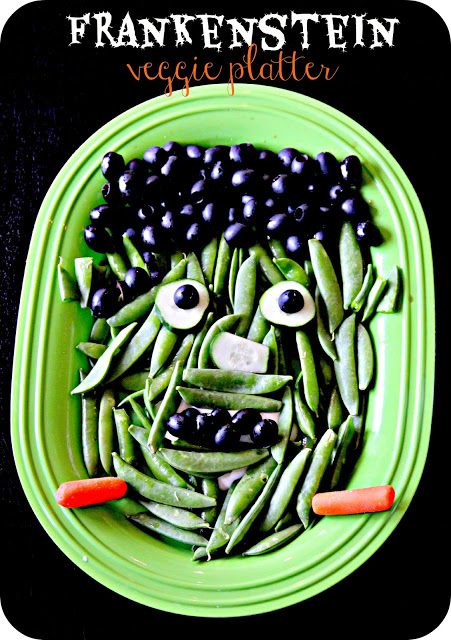 57. Zombie Eyeballs
Sometimes all you need is a sign! There's nothing special about these grapes, but the "Zombie Eyeballs" sign makes them seem disgusting! Perfect for a Halloween party table.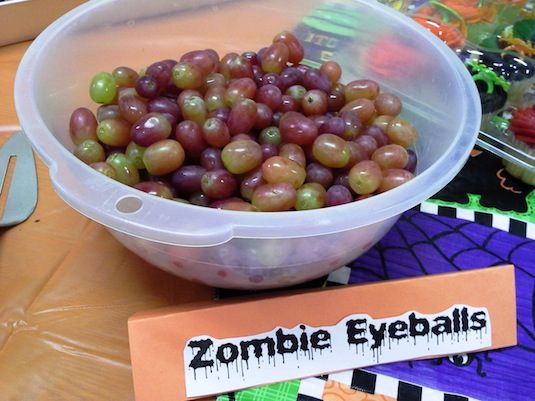 58. Sand"Witch" With A Celery Broom
By now you've probably seen the cheesy witch brooms, but you can also do this with celery. Just cut up the ends a bit and serve with peanut butter for dip, or perhaps along side this enchanting grilled cheese sandwich.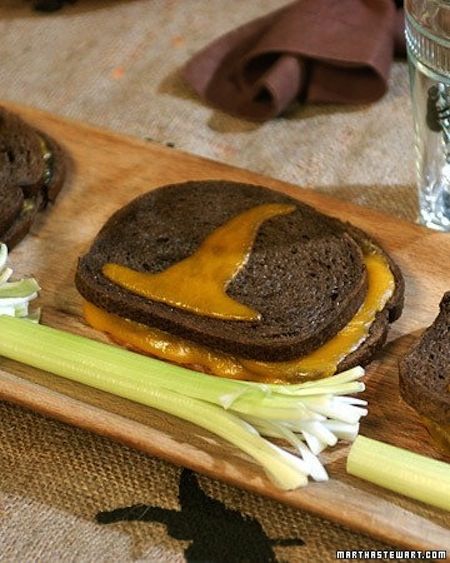 View the entire list of 64 Non-Candy Halloween Snack Ideas.
---