37. Hot Dog Caterpillar
Hot dogs, AGAIN! No wonder kids love these things. They're so versatile and fun to make cute food creations with. This caterpillar is a cute after school snack, or along side dinner just to make it a little more festive.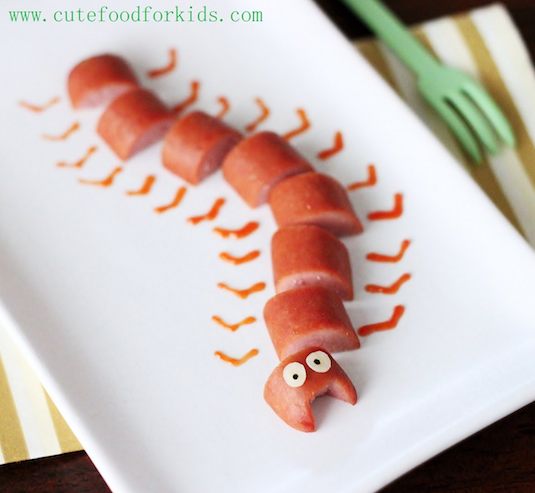 38. Caterpillar Grape Kabobs
While we are on our caterpillar kick, here is my favorite way to serve grapes! They're perfect for a party or as a Halloween snack for the kids.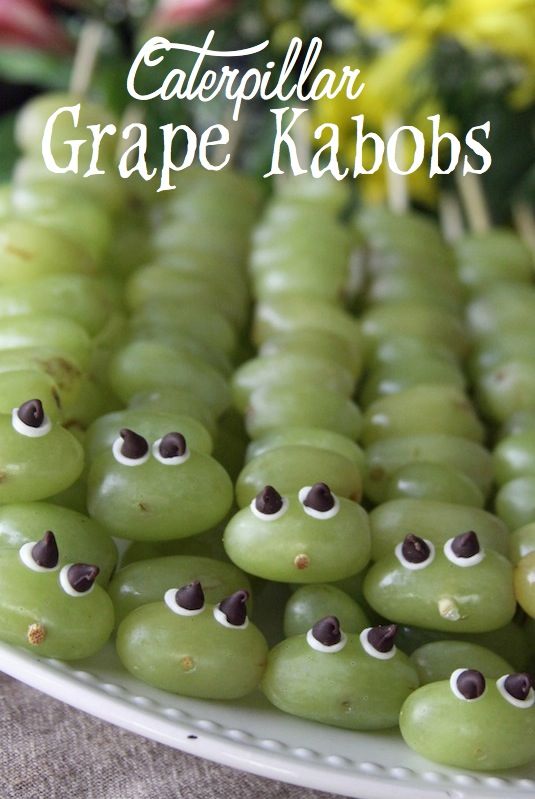 39. Jack o' Lantern Snack Plate
Make the kids' snack plate that much more fun with just a few creative arrangements!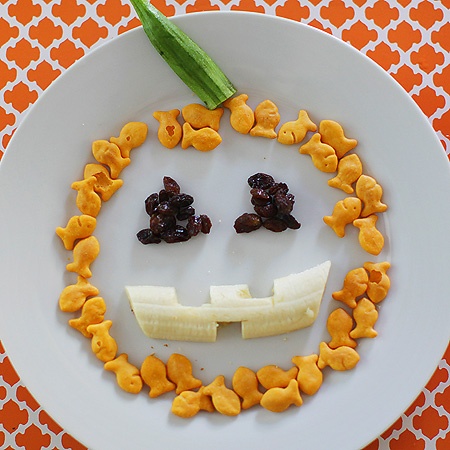 ---