Last Updated on May 28, 2020
This post contains affiliate links. Please see our Disclaimer Policy.
34. Edible Eyeballs
Edible and healthy! Carrots, cream cheese, and sliced black olives make up these fun edible eyeballs for Halloween.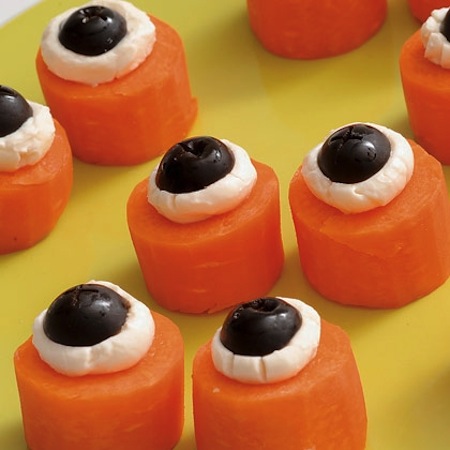 35. Jack o' Lantern Cuties
Let the kids have fun decorating the peel of their own cutie, and then have all of the fun eating them, too! Or, surprise them with one in their lunchbox.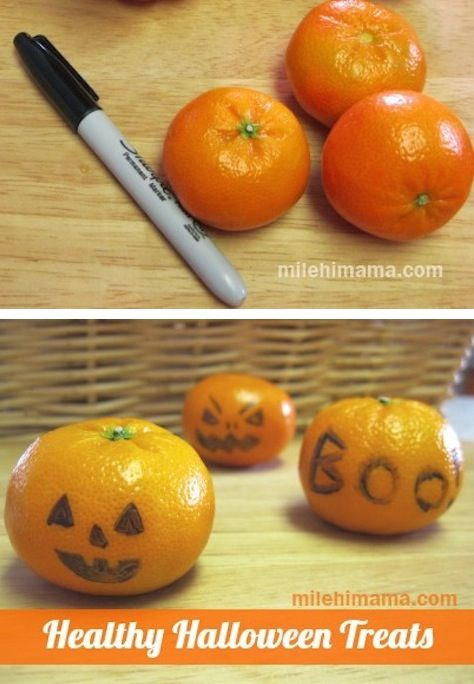 36. Stuffed Jack o' Lantern Peppers
Stuffed peppers are one of my new favorite healthy dinner options. Make a few cuts in the face to resemble a jack o' lantern, and the kids will love them just as much as you! Get the recipe and instructions here.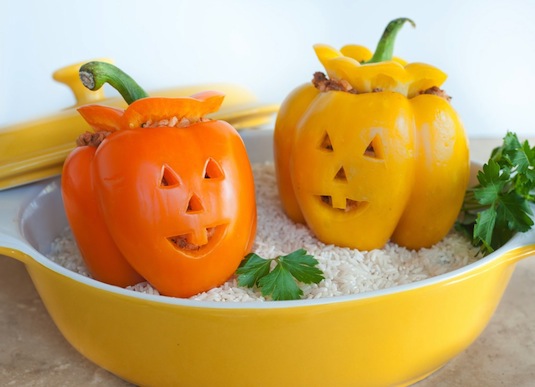 37. Hot Dog Caterpillar
Hot dogs, AGAIN! No wonder kids love these things. They're so versatile and fun to make cute food creations with. This caterpillar is a cute after school snack, or along side dinner just to make it a little more festive.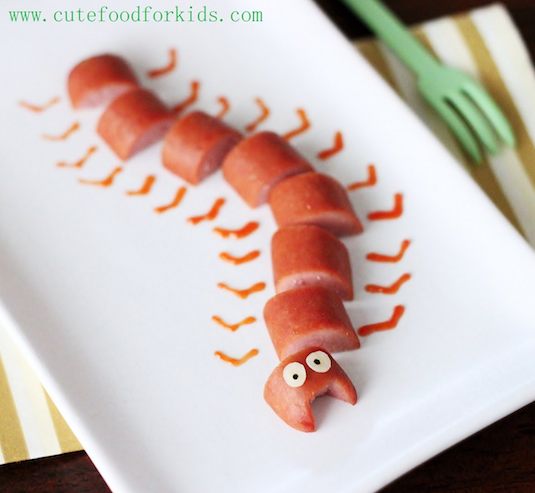 38. Caterpillar Grape Kabobs
While we are on our caterpillar kick, here is my favorite way to serve grapes! They're perfect for a party or as a Halloween snack for the kids.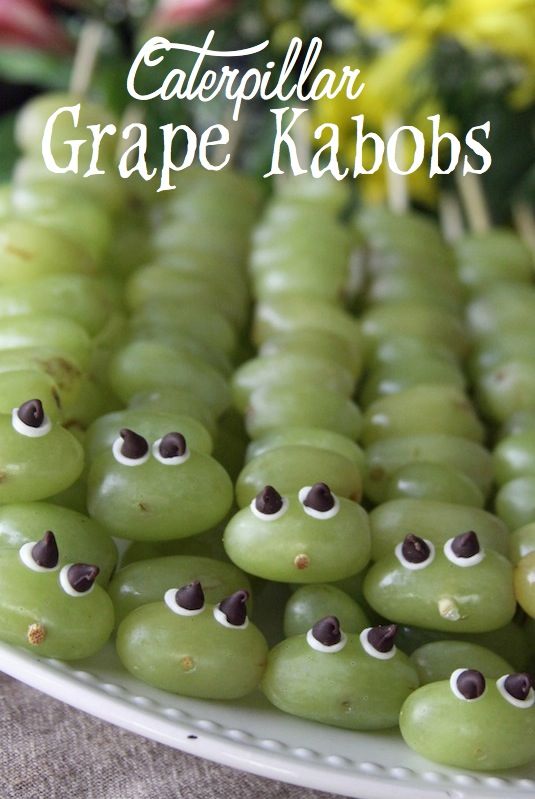 39. Jack o' Lantern Snack Plate
Make the kids' snack plate that much more fun with just a few creative arrangements! For instance, think jack o lanterns, witches hats, scarecrows, ghosts and more!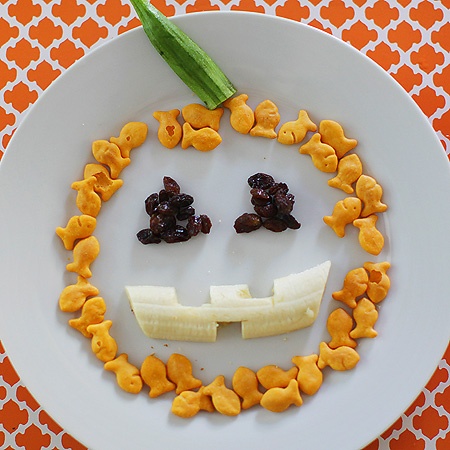 40. Cheese Creatures
Get creative with those cookie cutters and use them for things other than cookies!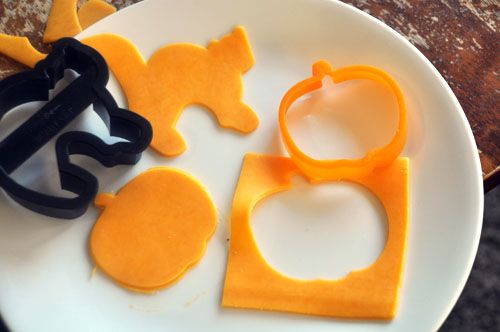 41. Carrot Fingers
A creepy carrot hand sticking out of your cheese dip is the perfect way to dress it up for Halloween! By all means, you will want to serve it with more carrots, veggies, and crackers or your hand will disappear!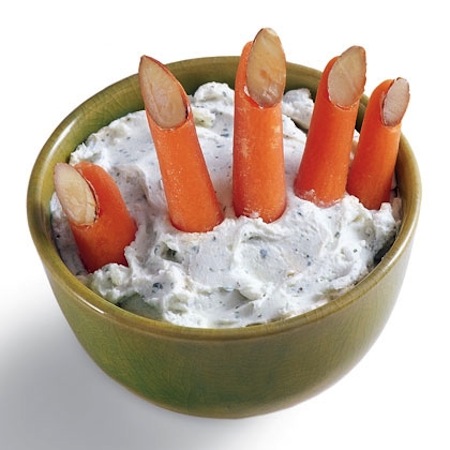 View the entire list of 64 Non-Candy Halloween Snack Ideas.
---