32. Eye-Popping Soup
Bite-size mozzarella balls and pimiento-stuffed green olives are just right for floating eyeballs in your soup. And, check out the olive bug crawling on the side of the bowl. How creepy!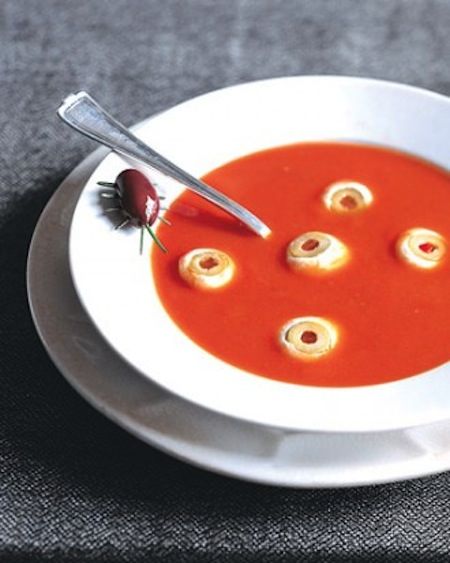 33. Spooky Cheese Pops
You put anything on a stick, and my kids will eat it up like it's candy. Babybel cheese is so much fun to eat AND decorate, kind of like these spooky cheese pops for Halloween!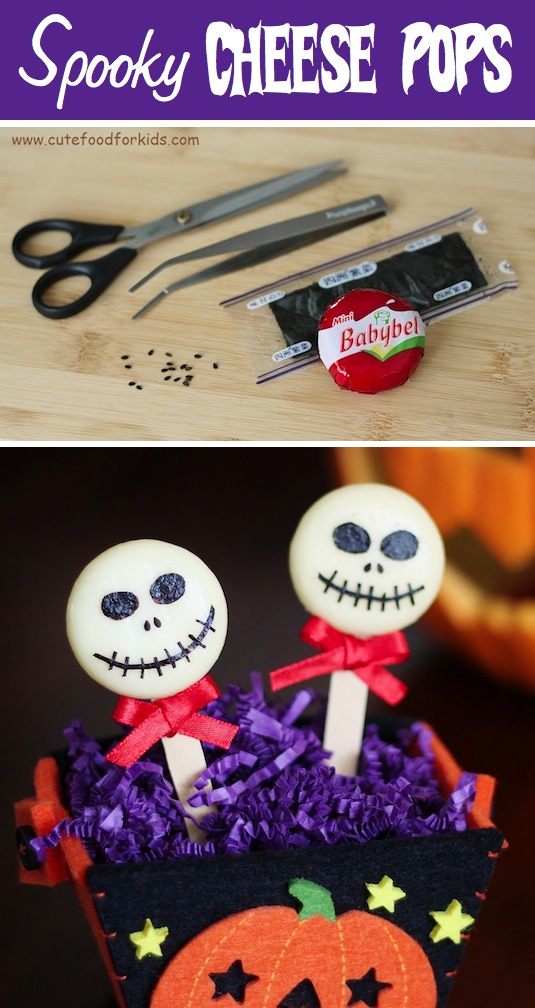 34. Edible Eyeballs
Edible and healthy! Carrots, cream cheese, and sliced black olives make up these fun edible eyeballs for Halloween.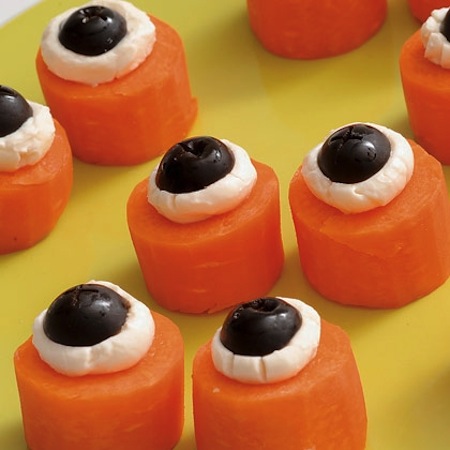 ---