29. Veggie Skeleton
This vegetable skeleton covers just about every veggie you could ever want on a veggie tray! I love how the head is the dip bowl, too.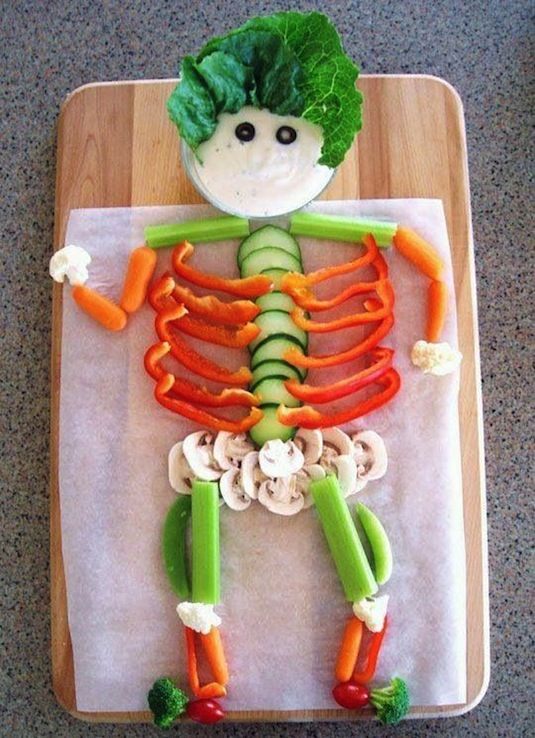 30. Eerie Eyeballs
Stack different sized dried fruit to make these sweet but nutritious eerie eyeballs for Halloween!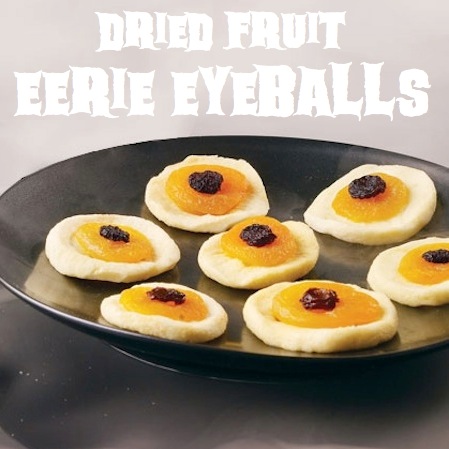 31. Halloween Deviled Eggs
Deviled eggs have always been my favorite snack to bring to a party, although mine are usually pretty boring. Get creative with them this Halloween by topping them with an olive spider or eyeball, or how about those little "pumpkins" with the chive stem?! Check out these 8 creative deviled egg ideas and recipes for more inspiration.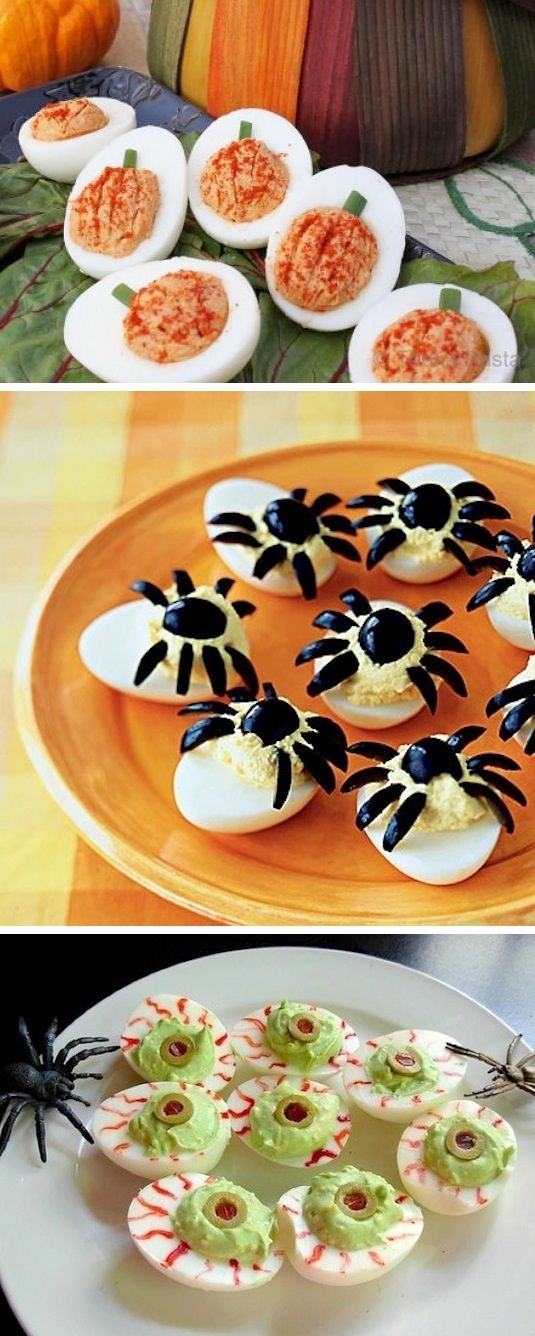 ---