28. Hot Dog Fingers
Those little knuckle slices are just enough to make these hot dog fingers repulsive enough for Halloween! Garnish them with ketchup to resemble blood, and an onion slice for the yucky nail.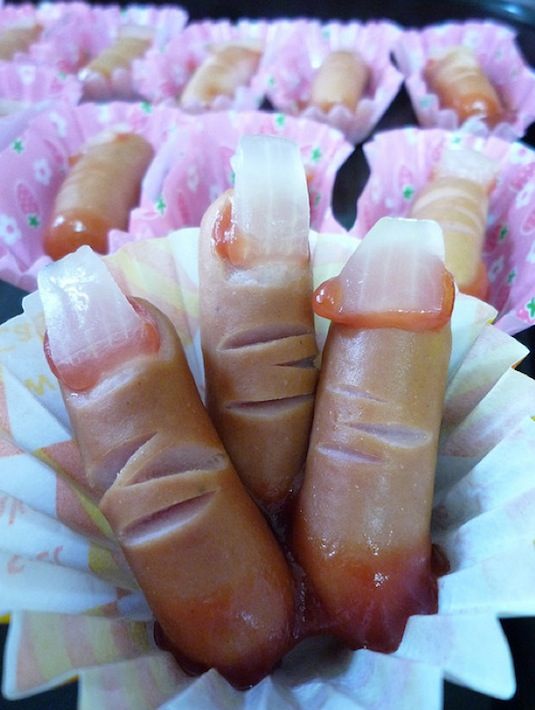 29. Veggie Skeleton
This vegetable skeleton covers just about every veggie you could ever want on a veggie tray! I love how the head is the dip bowl, too.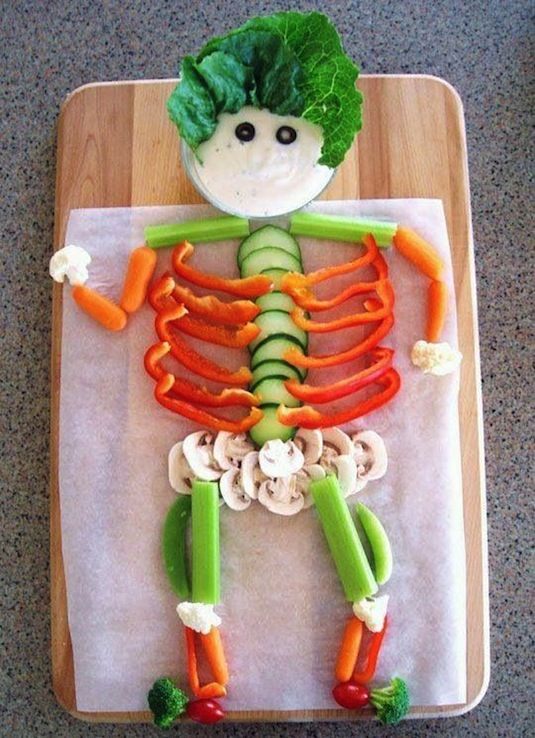 30. Eerie Eyeballs
Stack different sized dried fruit to make these sweet but nutritious eerie eyeballs for Halloween!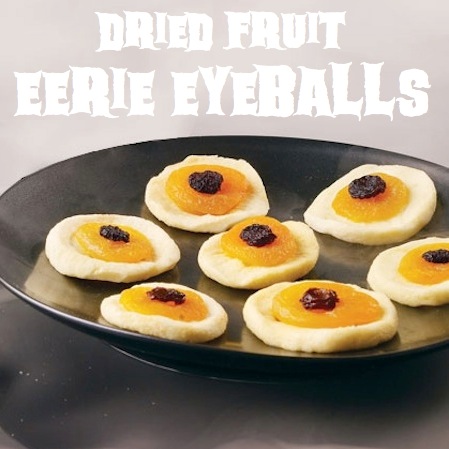 ---