Last Updated on May 28, 2020
This post contains affiliate links. Please see our Disclaimer Policy.
24. Cheese Eyeballs
Everyone loves those yummy little Babybel cheese rounds, and they just happen to be perfect for making edible eyeballs. The kids are in for a surprise when they open up their school lunch and see what's waiting for them!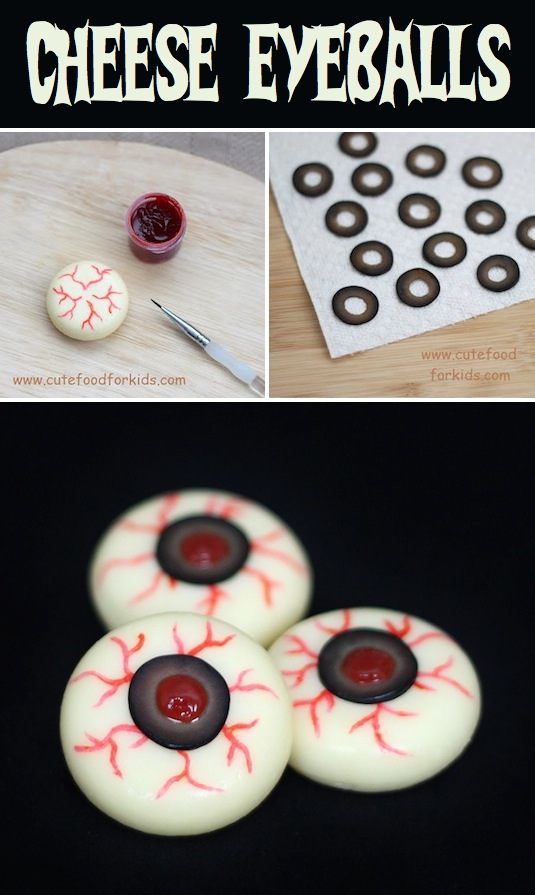 25. "Candy Corn" Fruit Cup
It's all about the presentation! Stack pineapple, orange slices, and whipped cream or yogurt to create a healthier take on candy corn.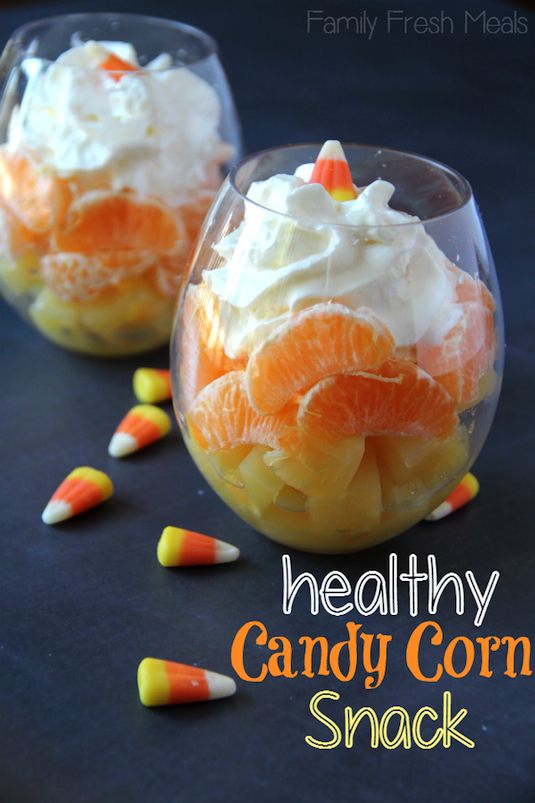 26. Ghost Cheese
Another creative cheese idea for Halloween! These octopus ghosts are pretty easy to pull off considering the string cheese is made to be easily strung and taken apart. Ultimately, add them to a snack plate with crackers and fruit, and the kids are sure to love them!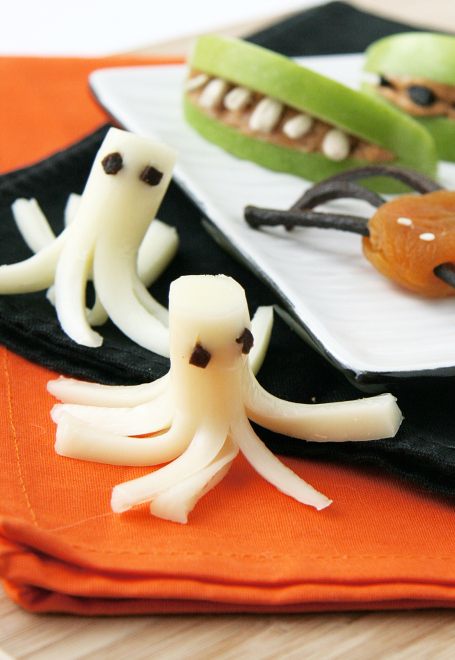 27. Stuffed Roaches
Ewww! Well, wait. They're just dates stuffed with cream cheese. Yum! If you're serving at a party, be sure to make a little sign that says "Stuffed Roaches" to make sure everyone is grossed out.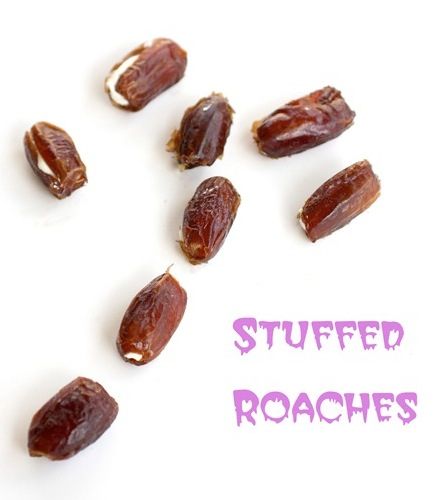 28. Hot Dog Fingers
Those little knuckle slices are just enough to make these hot dog fingers repulsive enough for Halloween! Garnish them with ketchup to resemble blood, and an onion slice for the yucky nail.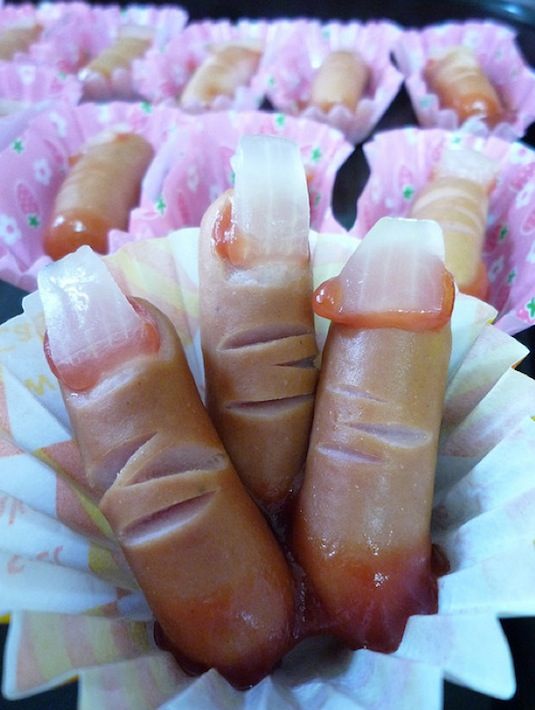 29. Veggie Skeleton
This vegetable skeleton covers just about every veggie you could ever want on a veggie tray! I love how the head is the dip bowl, too.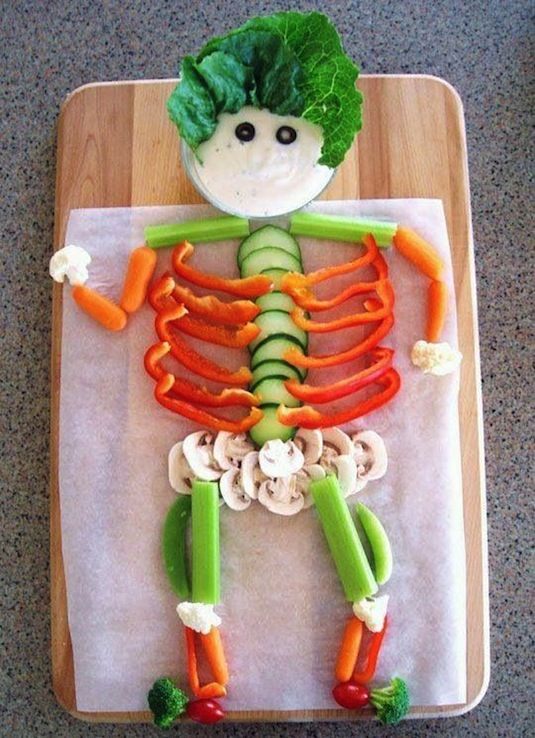 30. Eerie Eyeballs
Stack different sized dried fruit to make these sweet but nutritious eerie eyeballs for Halloween!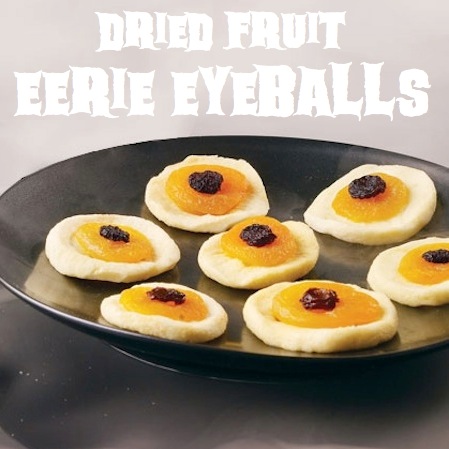 31. Halloween Deviled Eggs
Deviled eggs have always been my favorite snack to bring to a party, although mine are usually pretty boring. Get creative with them this Halloween by topping them with an olive spider or eyeball, or how about those little "pumpkins" with the chive stem?! For more inspiration, check out these 8 creative deviled egg ideas and recipes.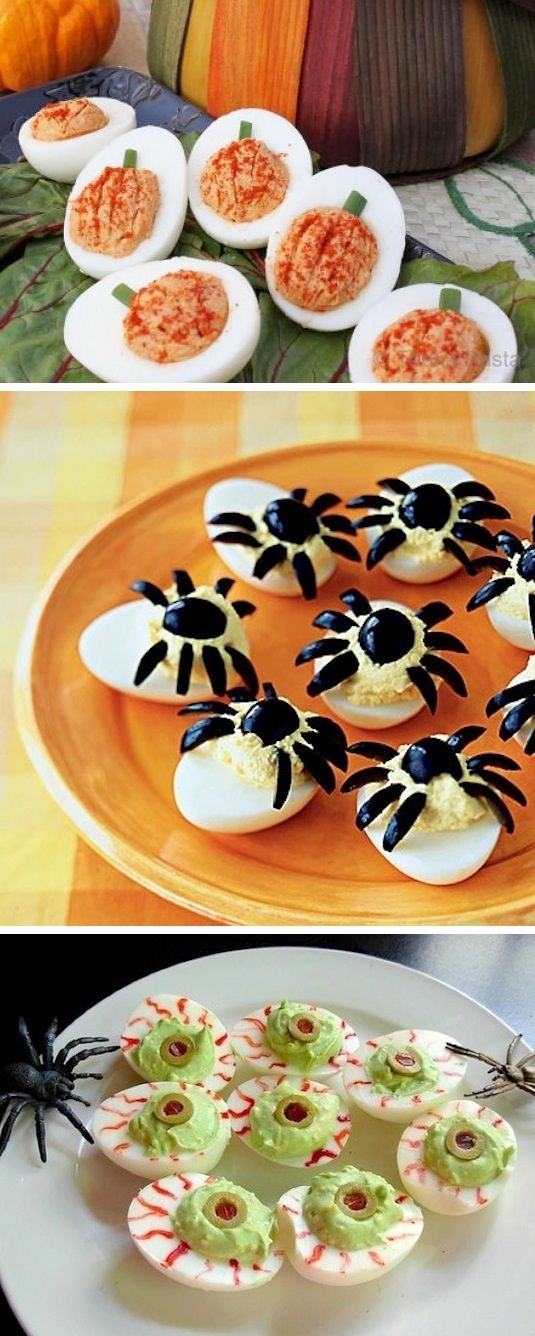 View the entire list of 64 Non-Candy Halloween Snack Ideas.
---