22. Celery Mummies
Garden vegetable cream cheese and deli meat make up these cute celery mummies! It's easiest to pipe the cream cheese on for a cleaner look, and then cut your deli meat into small strips and place them in a criss-cross pattern. Then, use raisins or dried cranberries for the eyes.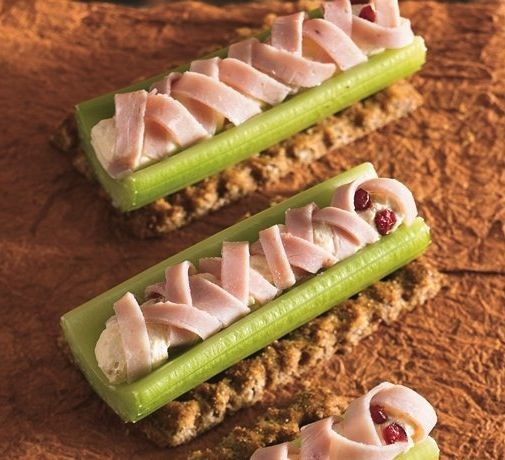 23. Goblin Grins
These goblin grins are a nice addition to a vegetable tray! You could also use them on a snack plate and use other veggies for the eyes and nose. Cute!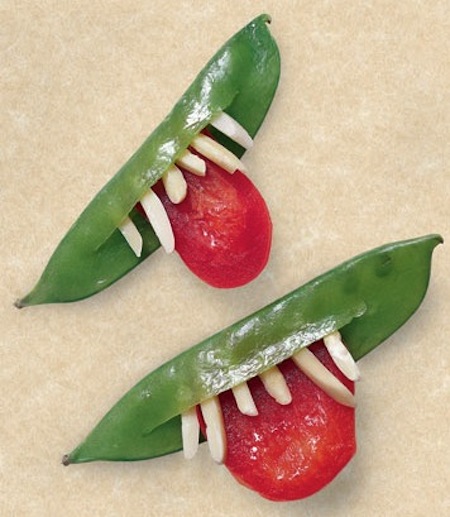 24. Cheese Eyeballs
Everyone loves those yummy little Babybel cheese rounds, and they just happen to be perfect for making edible eyeballs. The kids are in for a surprise when they open up their school lunch and see what's waiting for them!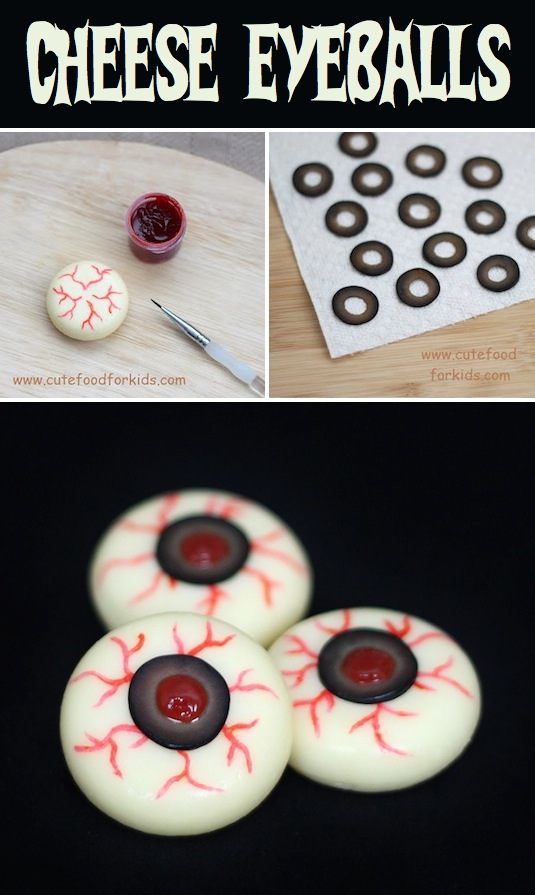 View the entire list of Healthy Halloween Snacks.
---


Happy Halloween!
Join our
Halloween Party Planning Facebook Group
.
Go to
Facebook
and click the "Visit Group" button.