21. Jack o' Lantern Orange Packets
If you're looking for something easy and healthy to take to a school party, this is it! The mandarin oranges are already packaged for easy transport, now all you have to do is draw on jack o' lantern faces with a Sharpie. You could also draw other Halloween characters (bats, black birds, Frankenstein, etc.), or write the word "Boo!".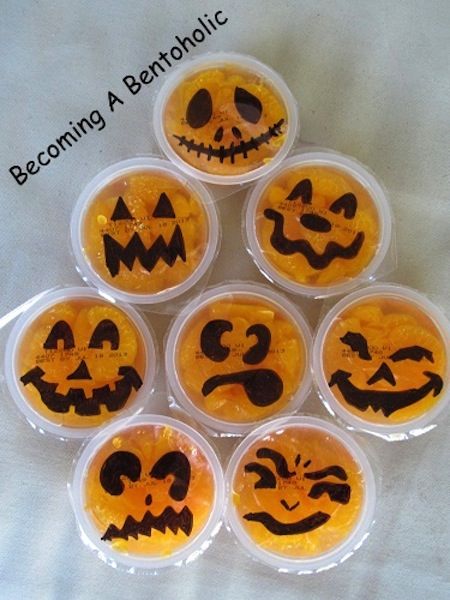 22. Celery Mummies
Garden vegetable cream cheese and deli meat make up these cute celery mummies! It's easiest to pipe the cream cheese on for a cleaner look, and then cut your deli meat into small strips and place them in a criss-cross pattern. Use raisins or dried cranberries for the eyes.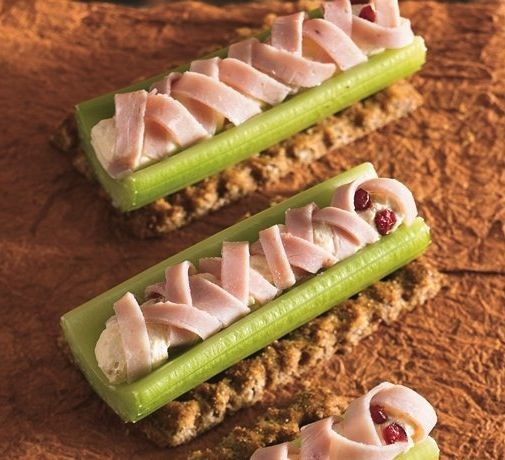 23. Goblin Grins
These goblin grins are a nice addition to a vegetable tray! You could also use them on a snack plate and use other veggies for the eyes and nose. Cute!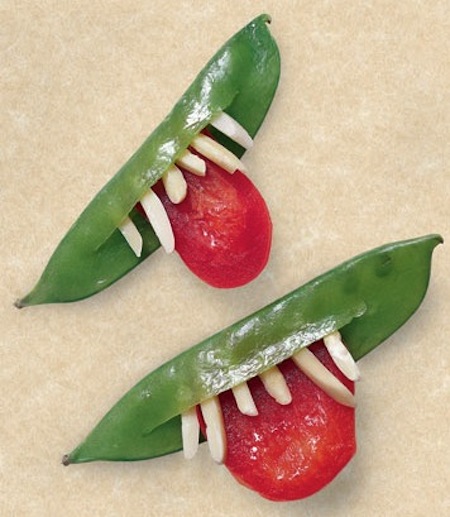 ---