Last Updated on May 28, 2020
This post contains affiliate links. Please see our Disclaimer Policy.
18. Apple Monster
This apple monster is just begging to be eaten! I love how the almond slivers make for such gnarly teeth. You could even place a bit of peanut butter in the mouth or use another piece of apple to make a tongue.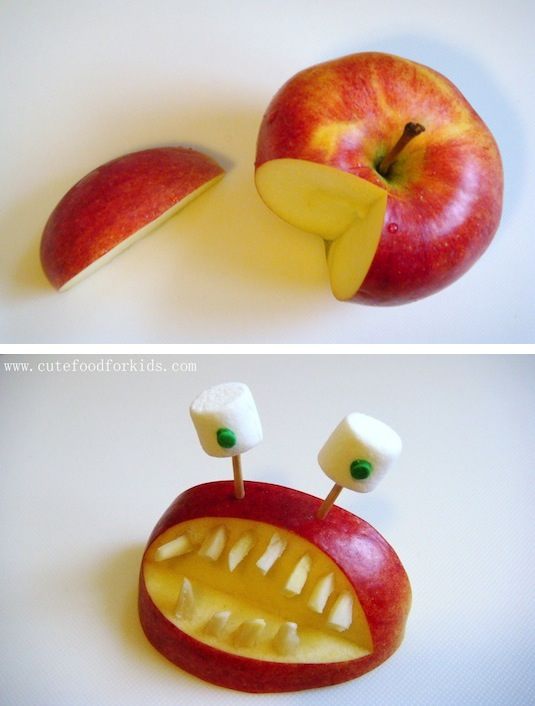 19. Olive Snake
This slithering olive snake is the perfect addition to your favorite cheese or hummus dip. Add little cheese eyes and a carrot tongue to really get the full effect. You could also serve this alongside a salad or on a snack plate for the kids. Here's a link to candy eyes to make your snake life-like.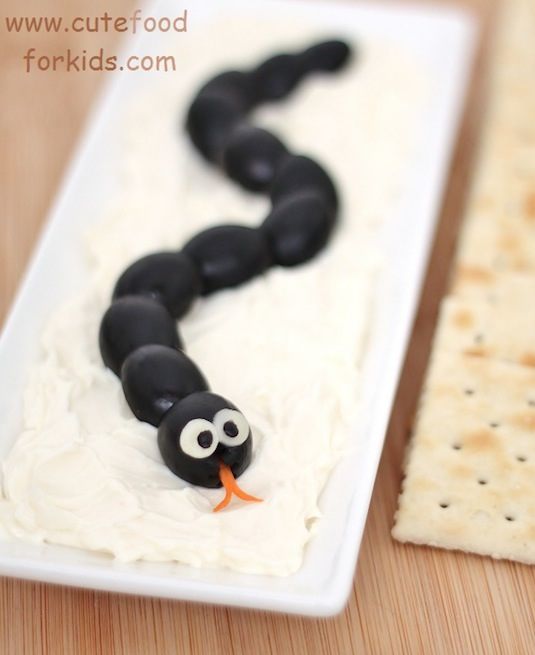 20. Hot Dog Mummies
Pigs in a blanket, Halloween style! What a fun party idea or after school snack for the kids. Bonus: these hot dog mummies are so easy to make and take very little time.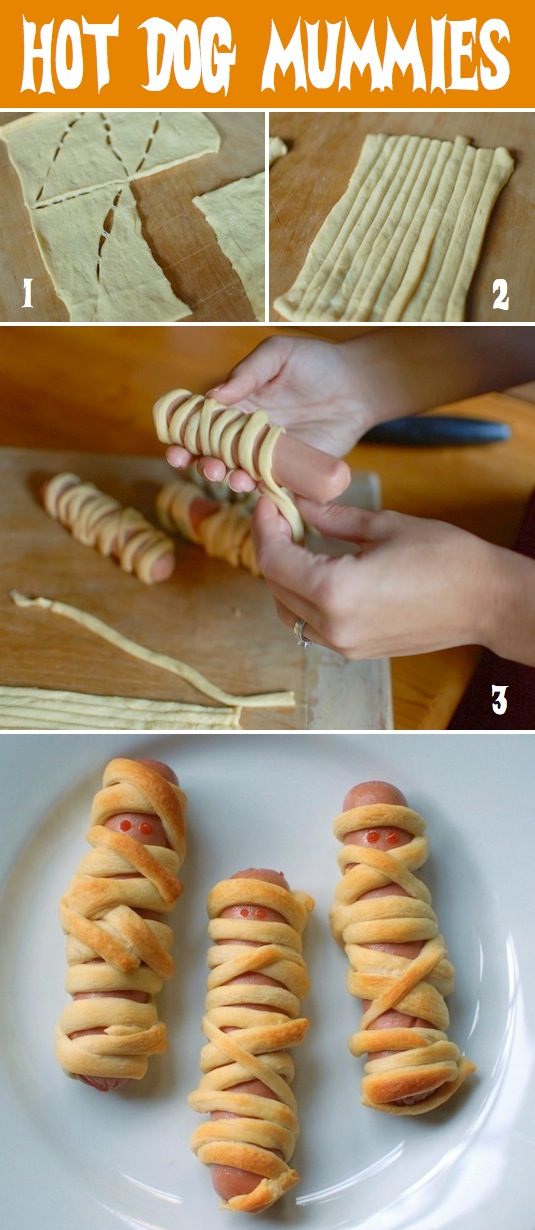 21. Jack o' Lantern Orange Packets
If you're looking for something easy and healthy to take to a school party, this is it! The mandarin oranges are already packaged for easy transport, now all you have to do is draw on jack o' lantern faces with a Sharpie. You could also draw other Halloween characters (bats, black birds, Frankenstein, etc.), or write the word "Boo!".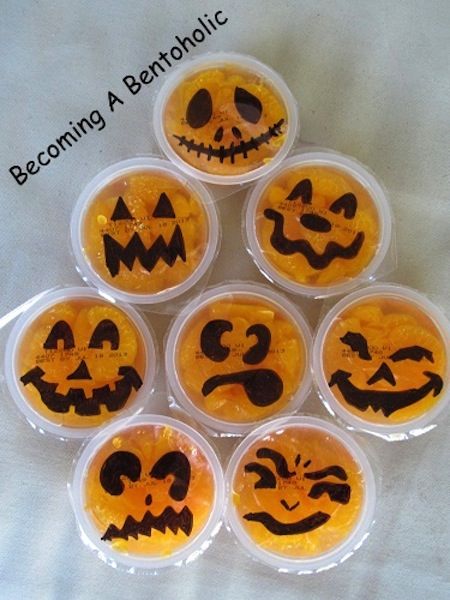 22. Celery Mummies
Garden vegetable cream cheese and deli meat make up these cute celery mummies! It's easiest to pipe the cream cheese on for a cleaner look, and then cut your deli meat into small strips and place them in a criss-cross pattern. Then, use raisins or dried cranberries for the eyes.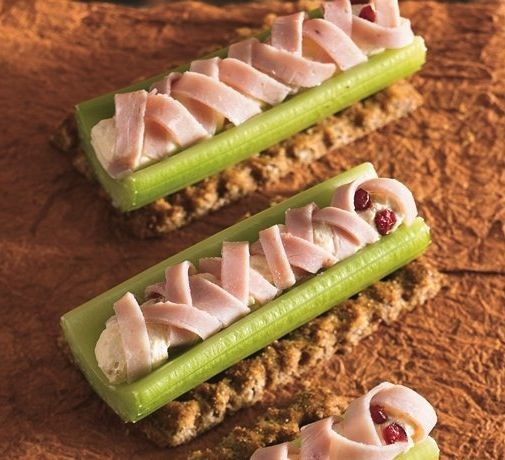 23. Goblin Grins
These goblin grins are a nice addition to a vegetable tray! You could also use them on a snack plate and use other veggies for the eyes and nose. Cute!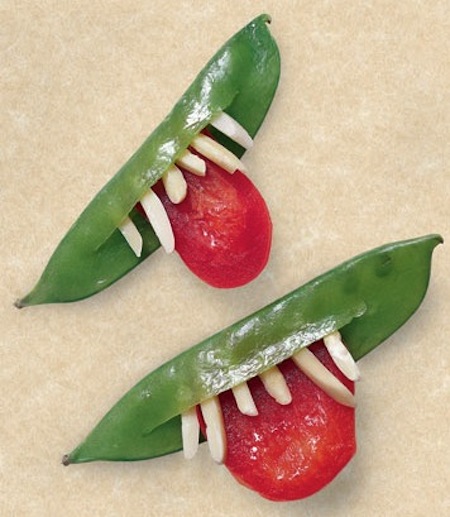 24. Cheese Eyeballs
Everyone loves those yummy little Babybel cheese rounds, and they just happen to be perfect for making edible eyeballs. The kids are in for a surprise when they open up their school lunch and see what's waiting for them!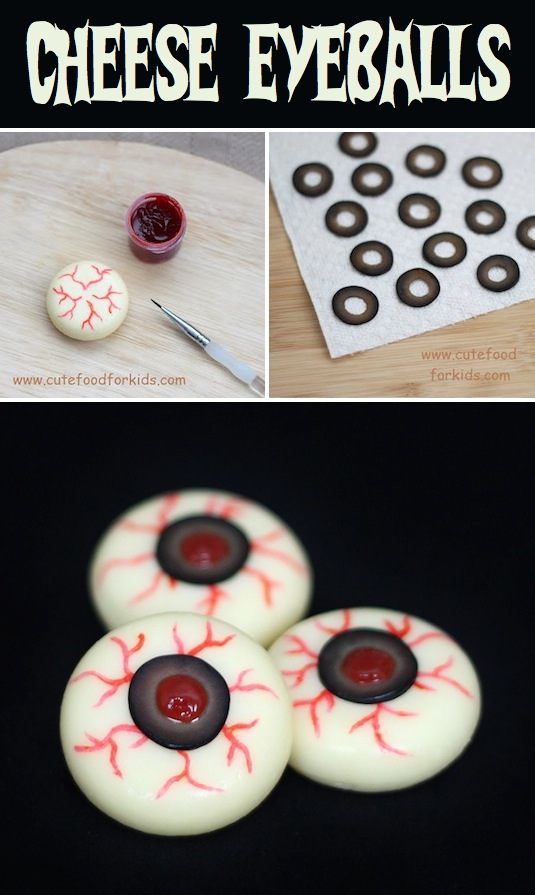 25. "Candy Corn" Fruit Cup
It's all about the presentation! Stack pineapple, orange slices, and whipped cream or yogurt to create a healthier take on candy corn.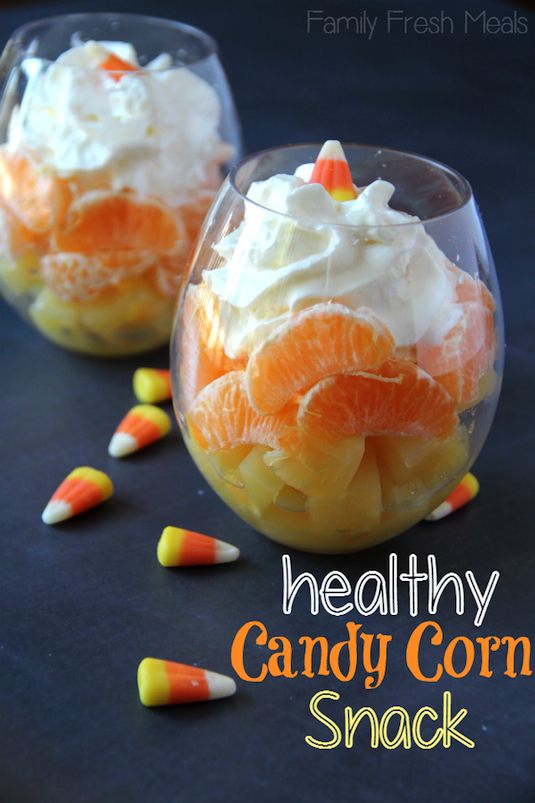 View the entire list of 64 Non-Candy Halloween Snack Ideas.
---