52. Frozen Grapes As A Wine Chiller
I love to eat frozen grapes in the summer time! But, did you know, you can also drop a few in your wine to keep it cold without watering it down?! Pure genius.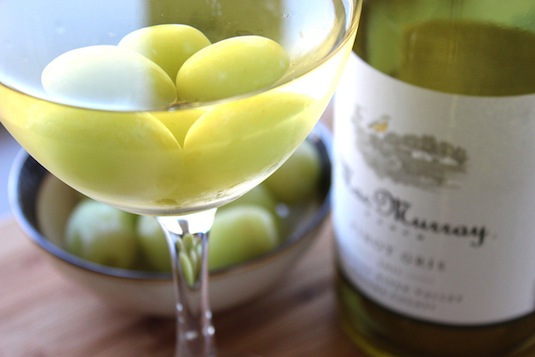 53. Bundt Pan As A Corn Holder
When cutting the corn off of the cob, place it in the center of an angel food cake or bundt pan for a secure hold. This way all of the corn falls into the pan, too.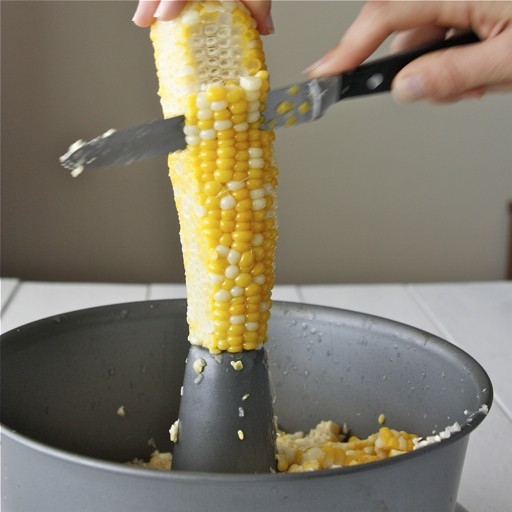 54. Muffin Pan As An Ice Cream Server
Before the party begins, prepare individual scoops of ice cream in a muffin pan filled with liners. When it's ready to be served, you can take it out of the freezer and quickly and easily serve it with the cake.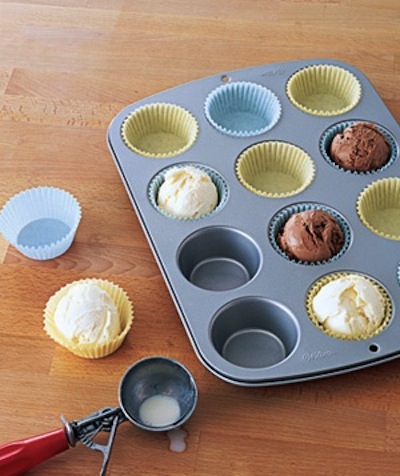 View the entire list of 60 New Uses For Everyday Items.
---