49. Post-It As A Keyboard Cleaner
Don't throw it away just yet! Use the sticky party of a Post-It note to get in between the tiny cracks of your keyboard.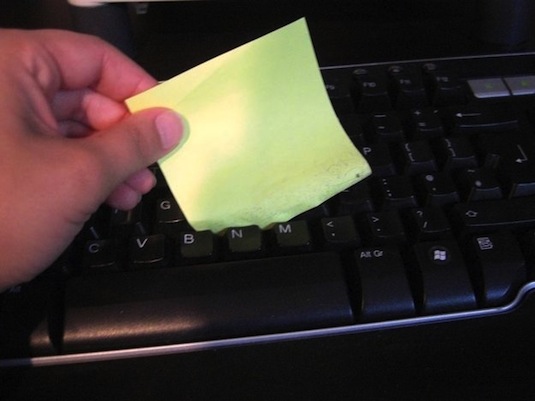 50. Binder Clips As A Cable Organizer
Don't let them fall to the floor! Use binder clips attached to the lip of your desk to keep your computer cables and phone chargers handy.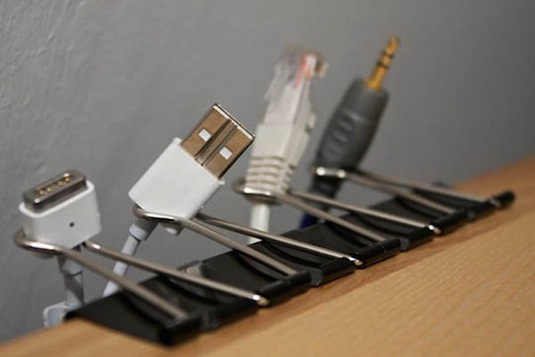 51. Address Labels As Name Labels
Label your things with your return address labels in the unfortunate case that they get lost or left behind. This way there is no question who it belongs to and can be easily returned.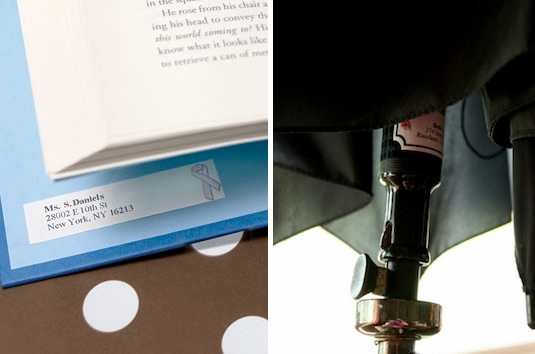 View the entire list of 60 New Uses For Everyday Items.
---