Last Updated on December 18, 2020
40. Silverware Tray As A Toothbrush Organizer
Keep those toothbrushes off the counter and hidden in a drawer with a silverware tray! This is great if you have multiple kids sharing a single bathroom.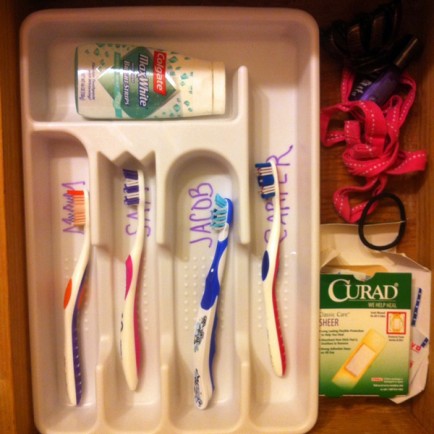 41. Lollipop As A Drink Stirrer
Hey, this could be fun for kids and adults! Use lollipops in cocktails and other party beverages in place of your traditional drink stirrers. The lollipop will also add a bit of fun color to your drink.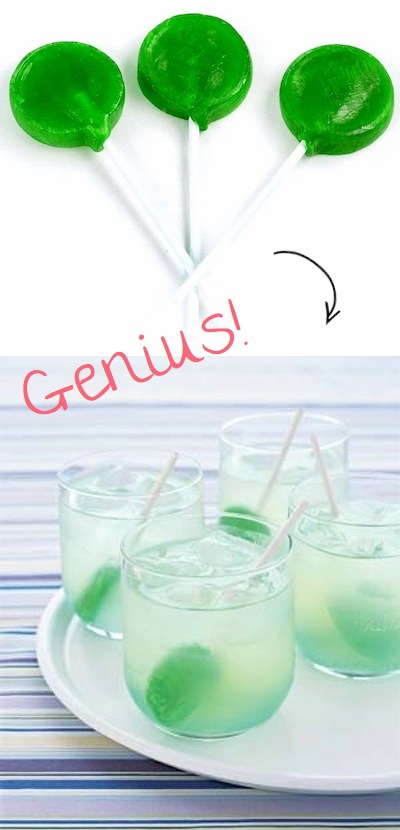 42. Colander As A Cake Pop Holder
If you've ever attempted cake pops, you know the dilemma of keeping them from touching anything while they dry. Insert them into the holes of a colander, and voila! Party on.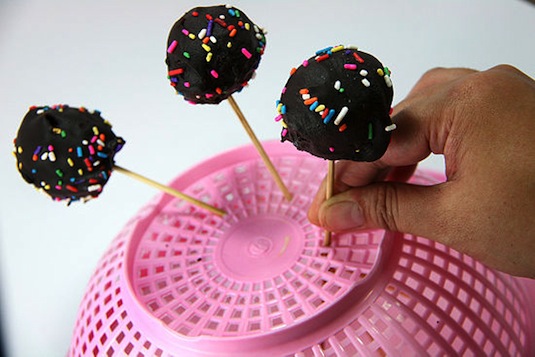 View the entire list of 60 New Uses For Everyday Items.
---