9. Binder Clip As A Money Clip / Keychain
Use a binder clip to hold your paper money, then attach your keys to make it double as a key ring. This would be a quick solution for amusement parks and such where you don't want to lug around your purse or wallet.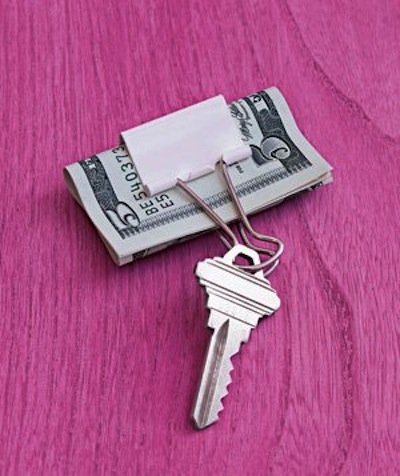 10. Light Bulb Packaging As A Photo Protector
Protect photos and documents from bending in the mail with the packaging that comes with most light bulbs. Simply remove the interior cardboard and it will fold at the crease.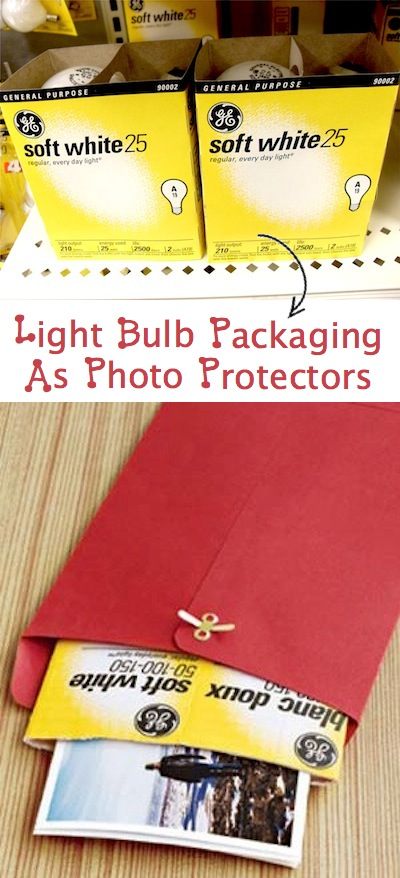 11. Bag Closures As Cord Labels
With all of the different cords we have plugged into our power strips these days, it can be quite puzzling which cords go to which devices. Label them with bag closures to help lessen the confusion.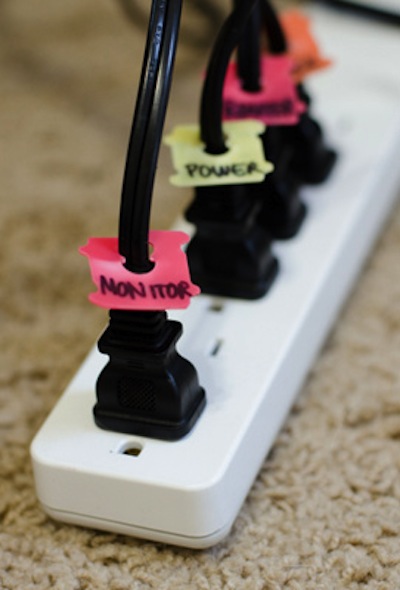 View the entire list of 60 New Uses For Everyday Items.
---