This post may contain affiliate links. Please see our Disclaimer Policy.
49. Cleaning Toys
Kid's are pretty gross. I mean, they have their fingers in their nose a majority of the time, and then they put their boogers randomly all over the house. I'd rather touch a toilet than anything in a toddler's toy chest, but maybe that's just me. Check out this brilliant idea. Put them in the dishwasher! Bath toys could especially use a good rinse. Just throw a little bit of white vinegar on the bottom of the dishwasher instead of using dish detergent.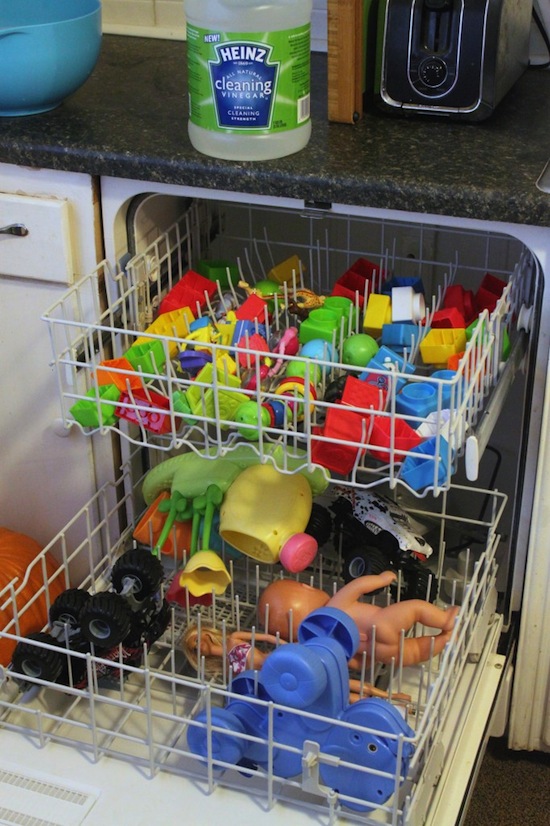 50. Magical Carpet Cleaner
This may look a little offensive, but don't worry, it's just from a spilled bottle of salad dressing. Whoa!! I'm shocked that it came up so well. And, not with just any carpet cleaner, but a magical homemade one. I wonder if we were to use this recipe with the iron trick (tips #43 on this post) if it would be even more amazing!?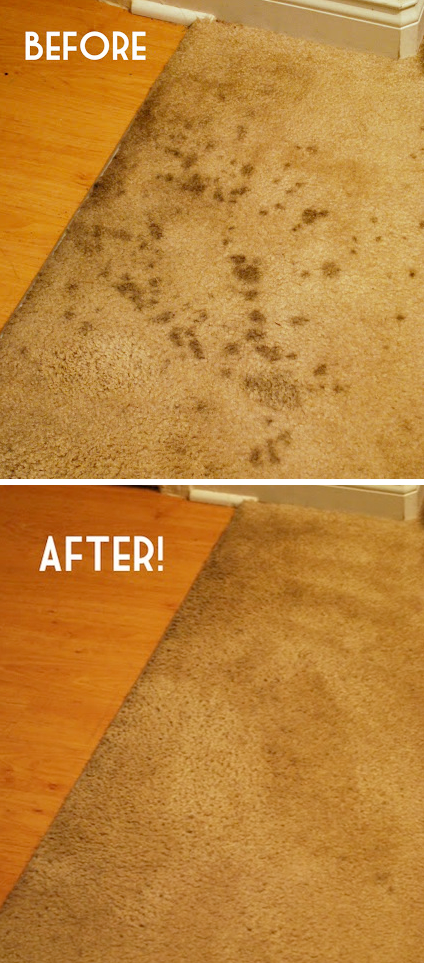 51. Cleaning Silver 
Natural, easy, and fast! It doesn't get much better than that. Tarnished silver isn't so pretty, but with just two natural ingredients you can have it shining in a matter of 5 minutes! Get your shine on.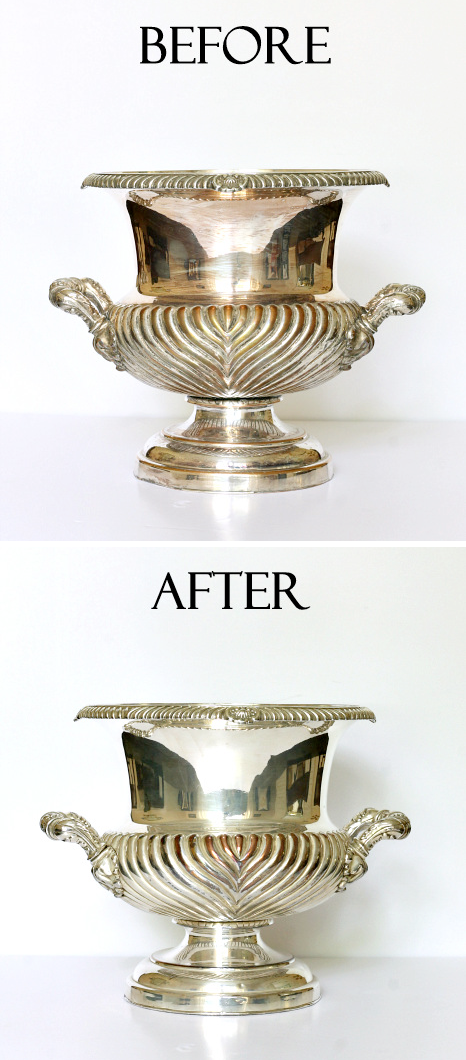 View the entire list of Must-Read Cleaning Tips & Tricks.
---