43. Iron Out Carpet Stains
It makes sense, right? The heat from the iron should activate the cleaner and hopefully pick up nasty stains (like poo or Kool Aid). I mean, I always let my kids run around with red drinks on my white carpet. They also eat Nutella on my white couch. No really, it turns out that this trick does work pretty well, even on old stains, and the gal who tested it is hilarious! Go check it out.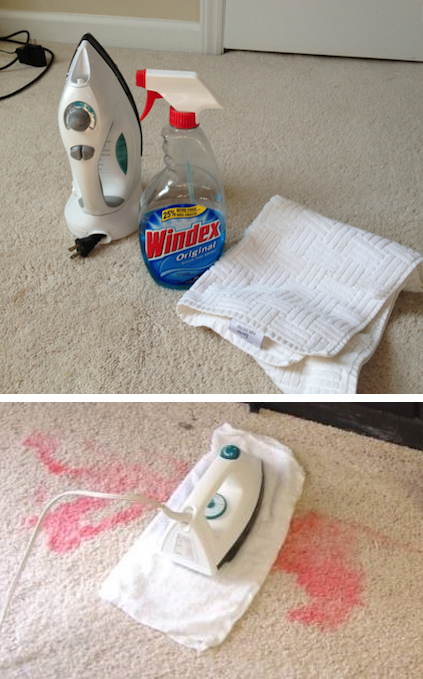 44. Cleaning Air Vents
Don't unscrew it and take it off! No need. Grab a butter knife and a rag to easily get in between each little crevice. Have you looked closely at your air vents lately? You might just need to do this. I find it helps to take a vacuum hose to it first to get a bulk of it out so you're not having to clean your rag over and over.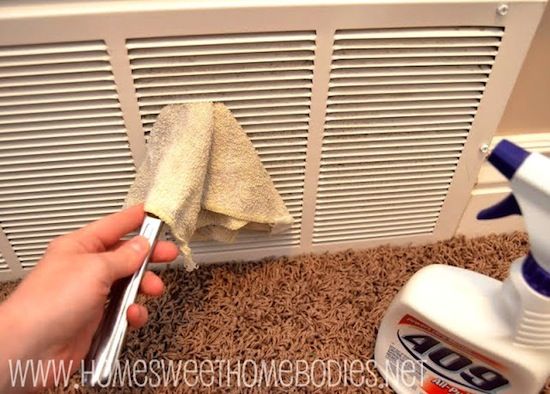 45. Cleaning A Vacuum Filter
So many more uses for your dishwasher than you can imagine. It's like a machine! Oh wait, it is a machine. Vacuum filters are extremely pricey (like ink is for a printer), but if you can get that thing clean, there's no need to replace it. Check out this tip on how to clean your vacuum filters in the dishwasher!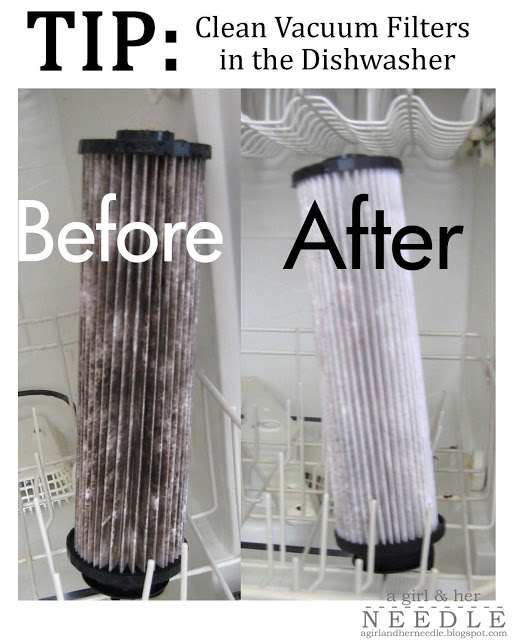 View the entire list of Must-Read Cleaning Tips & Tricks.
---