This post may contain affiliate links. Please see our Disclaimer Policy.
32. Mr. Clean Magic Erasers
I'm convinced these actually do contain some source of weird magical powers. I mean, how does it do it?! You'd be surprised at how many things you can clean with one of these white miracle sponges. Even nail polish doesn't stand a chance in a match against one of these guys.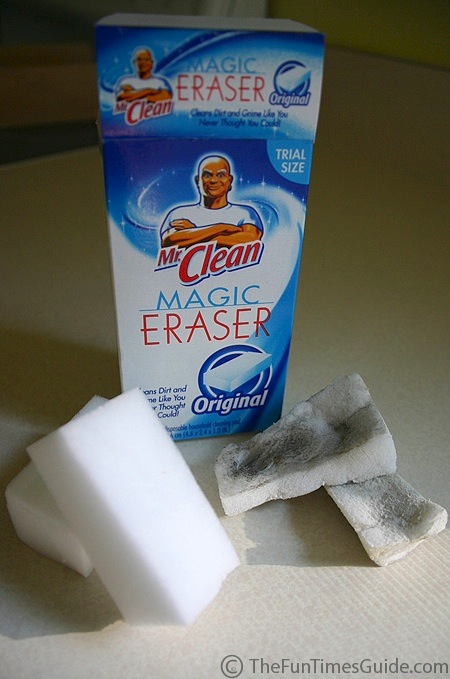 33. Cleaning A Shower Head
Again, just ONE ingredient! The best part about this little trick is that there is no scrubbing involved. Just let it sit for an hour and you're good to go. This not only looks better, it improves your water pressure. Simply fill a plastic bag with warm white vinegar, and wrap it around your shower head secured with a zip tie or rubber band. Let it soak for an hour or more, and then discard the vinegar down your drain (it cleans that too!). Most of the calcium build up should fall right off, but you can also give it a gentle scrub once it's done soaking.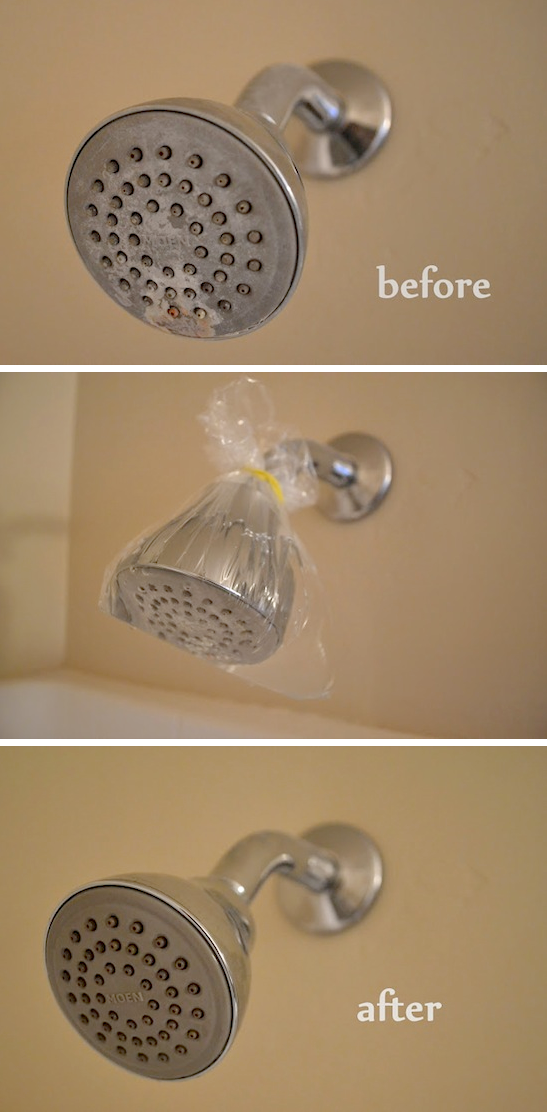 34. Cleaning A Bathroom Exhaust
I'm not sure that I've ever done this before — oops! I pay extra special attention to my bathrooms when I clean, but the ceiling is the last thing on my mind. Make the job easy with a blast of canned air! My hubby uses this stuff for his keyboard. I wonder what else you could use it for?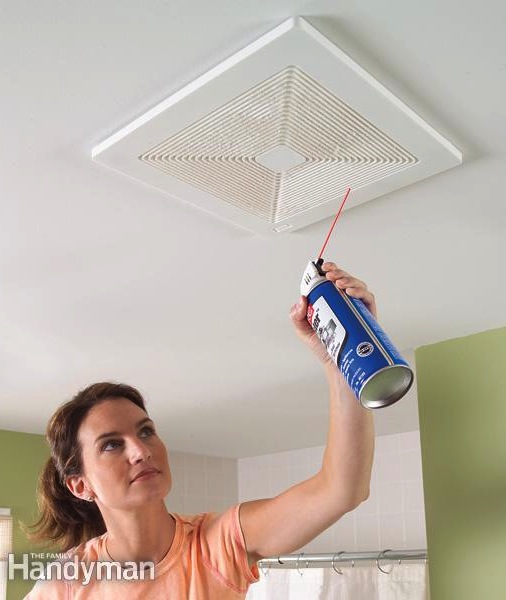 View the entire list of Must-Read Cleaning Tips & Tricks.
---