26. Cleaning Cloudy Glassware
I'm going to invest in a huge bottle of vinegar, maybe even buy some stock! This stuff is amazing, and I can't believe I'm just now running into all of its wonderful uses. I buy a bottle of it for dyeing easter eggs every couple of years, but other than that, I've been missing out! Turns out it's perfect for cleaning cloudy glassware (mine is so bad it's embarrassing to have people over). Simply soak your glassware in white vinegar for about 5 minutes, and it should dissolve the hard water minerals in a snap. If you've got a tough case, you can also gently rub the film off with baking soda after they've soaked.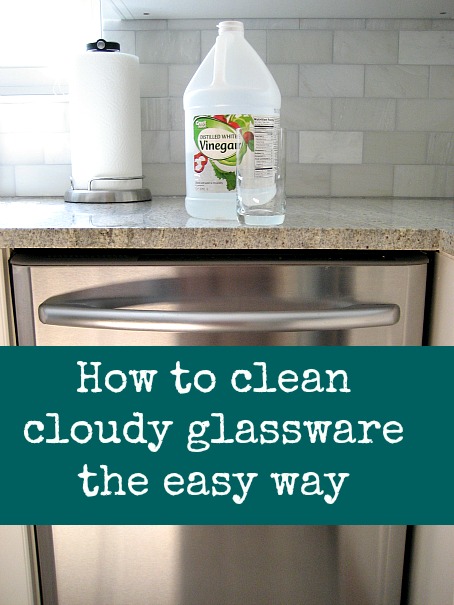 27. Removing Hard Water Stains
…the natural way! Hard to believe that a lemon can be so powerful. Not only that, but you don't have to deal with that harsh chemical smell, only the scent of fresh lemons! This method is a heck of a lot cheaper, too! Simply cut a lemon in half, and give your faucets and good rub down. Let it sit on there for a few minutes or longer, then rinse with warm water.

28. Knives & Lemon Juice
I've had such a hard time with rust spots on knives, but I've finally found a way to keep it from happening. The huge wooden knife block on my counter was the culprit! Well, when they were stored in there still wet from the dishwasher, that is. I put them in a drawer now so they have a little more air for drying, and it seems to help. Gosh, I didn't realize how easy those rust spots were to remove with just lemon juice! I'll be keeping a bottle of that handy from now on. Let your knives (and other rusty silverware) soak in lemon juice for 10-15 minutes or as long is it takes for the rust spots to go away.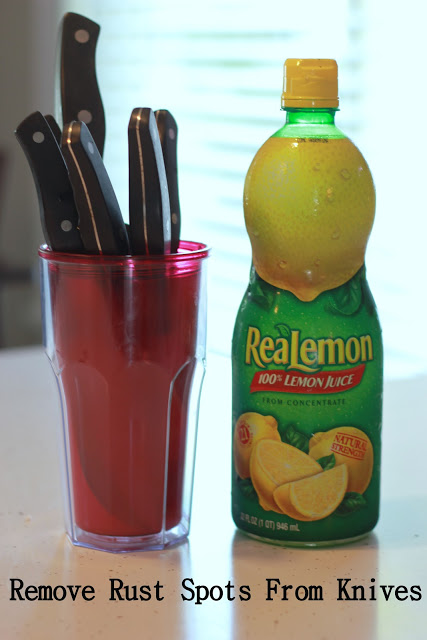 View the entire list of Must-Read Cleaning Tips & Tricks.
---