Last Updated on May 28, 2020
This post may contain affiliate links. Please see our Disclaimer Policy.
11. Shopvac Cleaning Tip
Who needs all of those fancy attachments when you have a squeeze bottle top? This would be handy getting all of those little nooks in the car, too.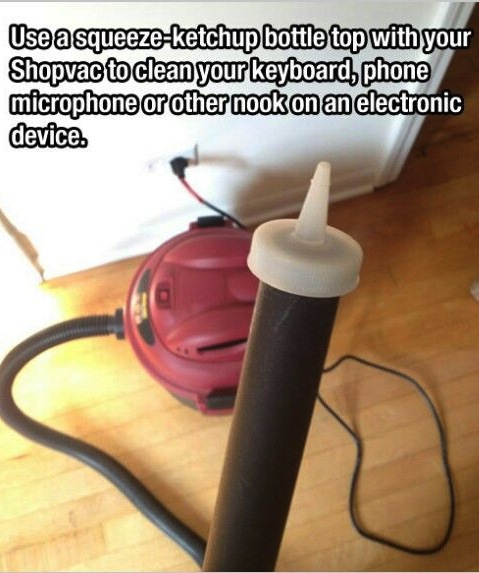 12. Cleaning Your Pillows
Did you know that all of that yellowing that happens over time to your pillows is from sweat? I didn't realize we sweat so much while sleeping. Yuck! Let me be perfectly honest here (don't judge me), I've never washed a pillow before. I just replace them after a year or so. I guess I just assumed you couldn't put them in the washing machine. Well, I was wrong. You can also make your own Miracle Laundry Whitening Solution. Time for me to hit the laundry room so I can rest in peace tonight.

13. Garbage Disposal Cleaning Trick
You might already know that ice sharpens the blades in your garbage disposal, and that throwing a lemon in there freshens and cleans it up. Why not combine the cleaning solution with the blade sharpener? Genius! Just a couple of ingredients and an ice cube tray, and you're set.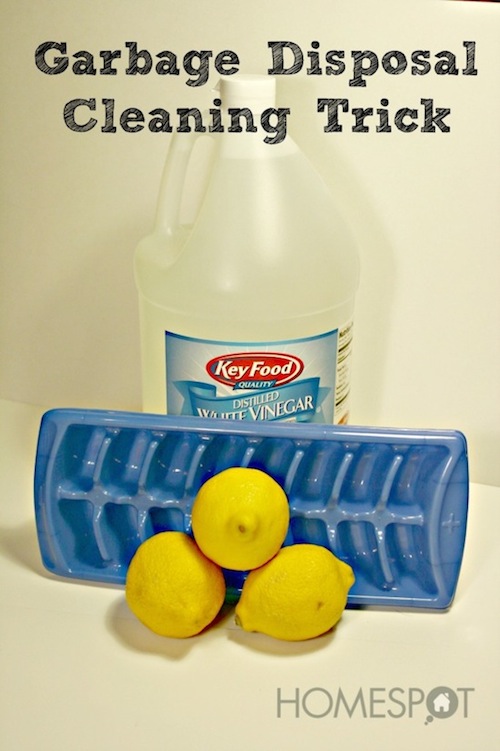 View the entire list of Must-Read Cleaning Tips & Tricks.
---