Last Updated on May 28, 2020
This post contains affiliate links. Please see our Disclaimer Policy.
55. Packable Shelves
Mind blown! The idea of simply hanging up your luggage in a closet is just plain genius. If you travel a lot, this is a must– It's one less bag on the hotel room floor! You can pick one up from Rise Gear, or something similar (more of an insert for any bag) here on Amazon.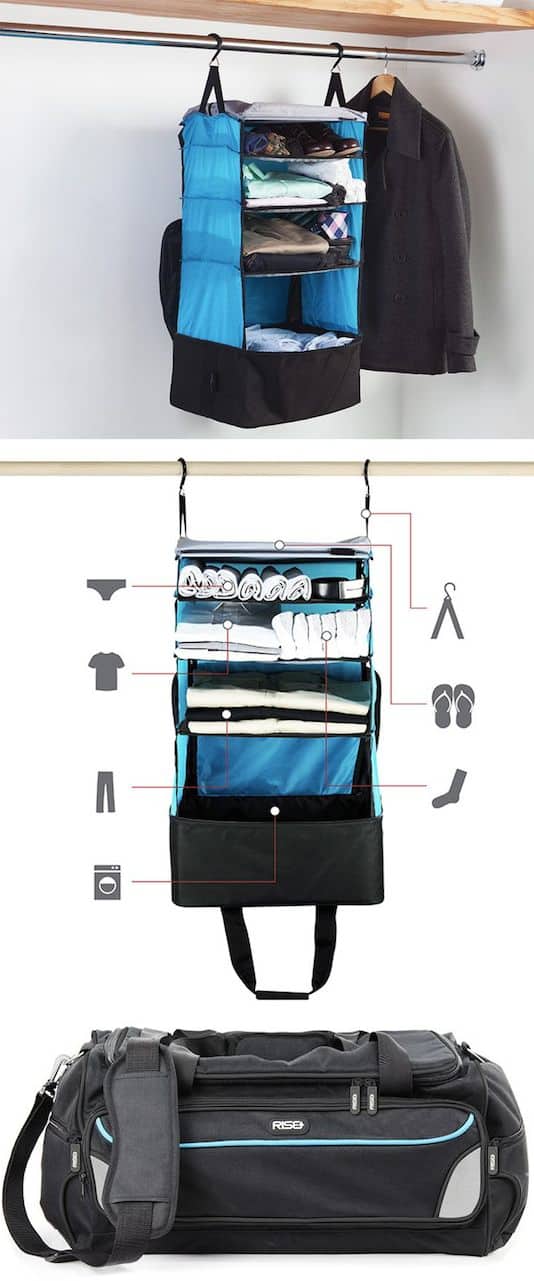 View the entire list of Genius Storage Inventions That Will Simplify Your Life.
---