Last Updated on May 28, 2020
This post contains affiliate links. Please see our Disclaimer Policy.
21. Under Shelf Basket
This basket helps utilize air space in your cabinets that would otherwise go empty! If you have a small kitchen or are just lacking cabinets space, this works nicely for wrap, tupperware lids, pasta boxes, and other misc. pantry items. I can also see this being used for paper in a craft or office closet. I'll bet you could even use it in your refrigerator! Pick one up here on Amazon.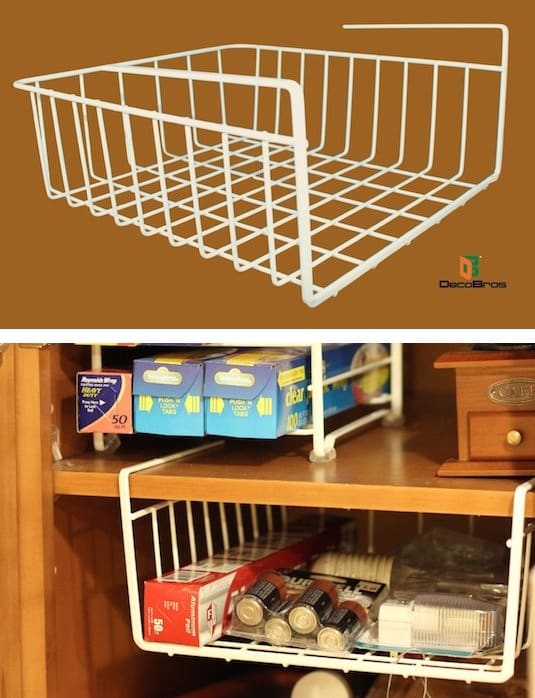 22. Trunk Organizer
Your trunk might not be a space you've even considered keeping neat and organized (I tend to just throw stuff in there), but how nice would it be to have a few compartments to store sports gear, auto supplies, tools, groceries and more without them rolling and moving all over the place?! Get more details and pick one up here on Amazon.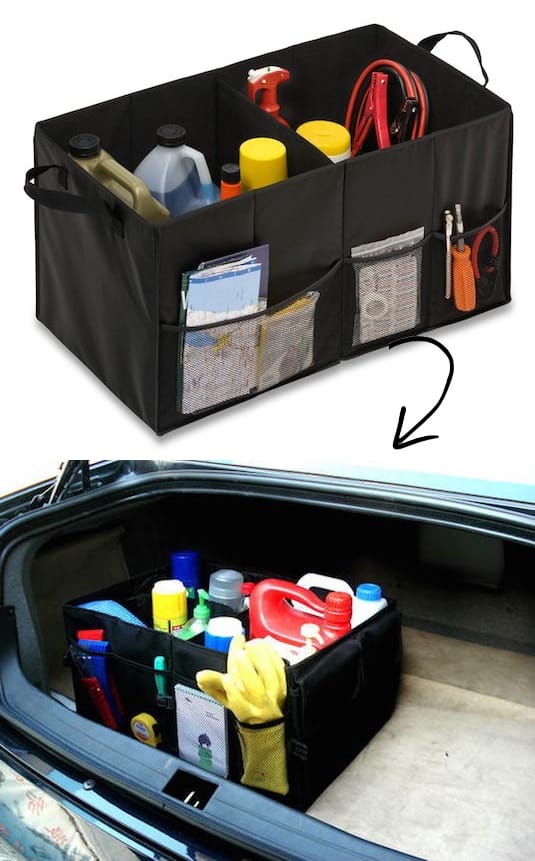 23. Shelf Dividers
I've found these to be very useful in my linen closet! Just like the picture, I use one compartment for rolled hand towels, and the others to separate my extra guest sheets and towels. I've also seen them used for purses and sweaters. Pick up a few here on Amazon.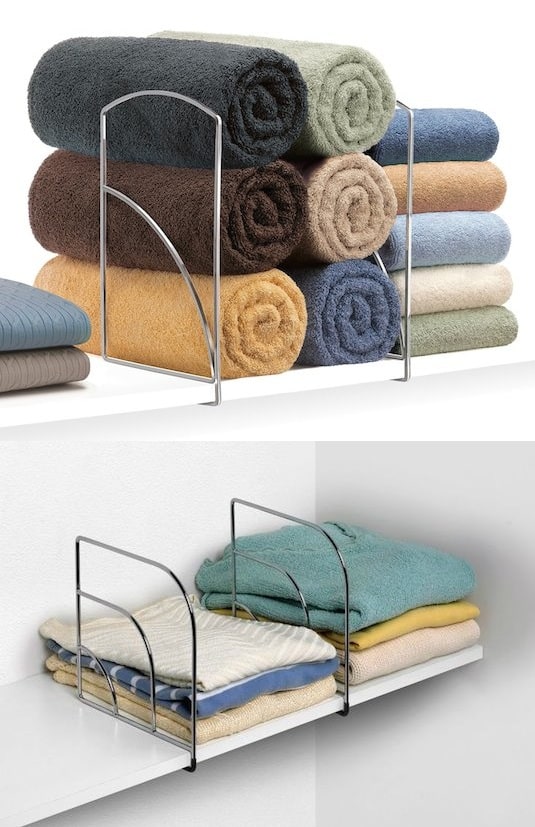 View the entire list of Genius Storage Inventions That Will Simplify Your Life.
---