Last Updated on May 28, 2020
This post contains affiliate links. Please see our Disclaimer Policy.
46. DIY Tape & Ribbon Holder
Yet another alternative use for those wire hangers! Cut one end with wire cutters and loop them with pliers. Now you can open it up to easily store ribbon and washi tape. Read more about this project here.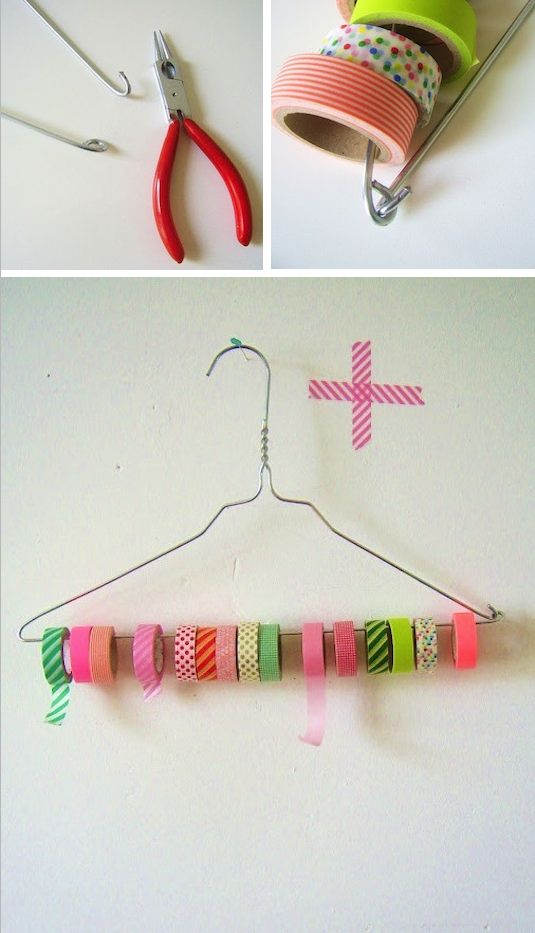 47. File Your Scrapbook Paper
Instead of piling up your scrap paper in a drawer or cabinet where you can't see it (therefor never use it), why not file your scrapbooking and craft paper in file folders? You can organize them by color or paper type, and now they'll be easy to file through and choose from for your next project.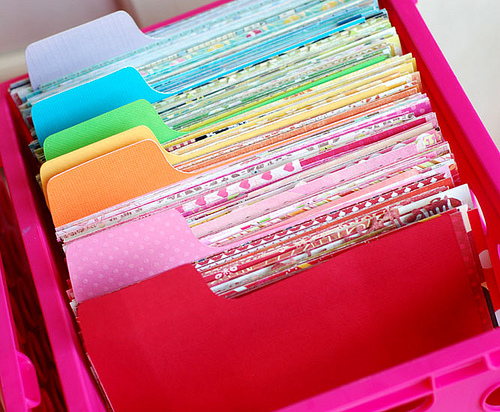 48. Garden Mailbox Toolshed
Keep your small garden tools and gloves handy in a mailbox! A vintage mailbox would be charming as part of your garden decor (perhaps even in a corner surrounded with flowers and vines trailing up and over). This will keep your tools dry, clean and at your fingertips. This is a great way to hide them from the husband who likes to use things and not put them back where they belong.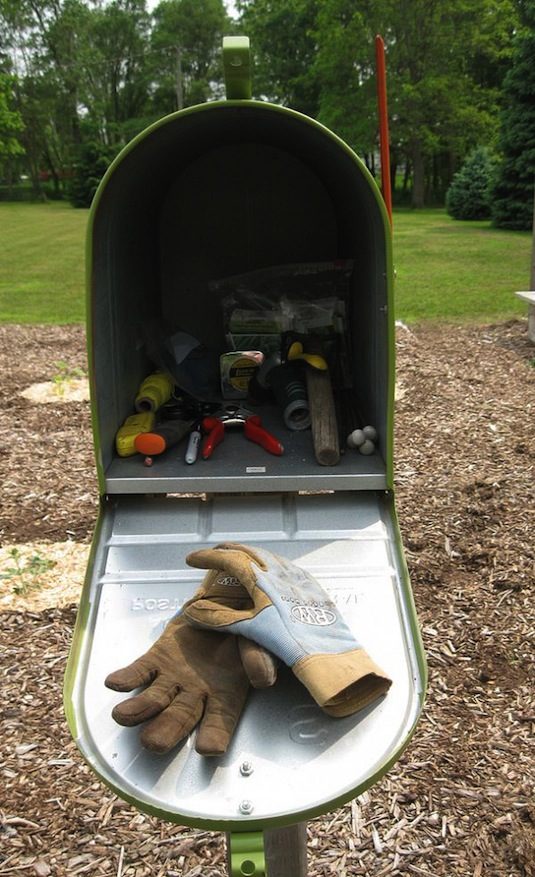 View the entire list of Brilliant Storage Ideas.
---