Last Updated on May 28, 2020
This post contains affiliate links. Please see our Disclaimer Policy.
45. Repurposed Spice Rack
What!? My eyes are in amazement. I'm not much of a cook, so my spices are getting kicked to the curb right now. This really is brilliant. Use a spice rack to store all of your little odds and ends. Let's see… paper clips, push pins, rubber bands, nuts and bolts, miscellaneous screws, beads, googly eyes, stamps, labels, stickers… love it.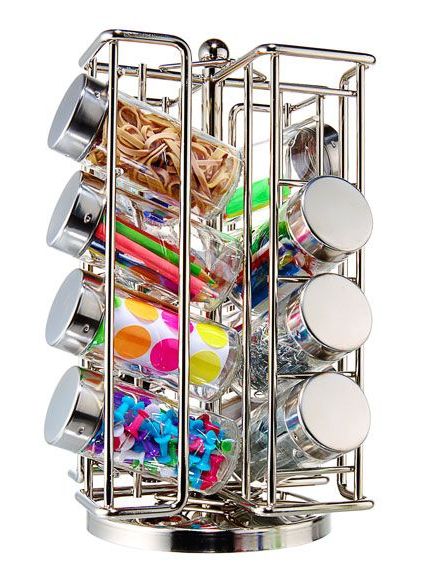 46. DIY Tape & Ribbon Holder
Yet another alternative use for those wire hangers! Cut one end with wire cutters and loop them with pliers. Now you can open it up to easily store ribbon and washi tape. Read more about this project here.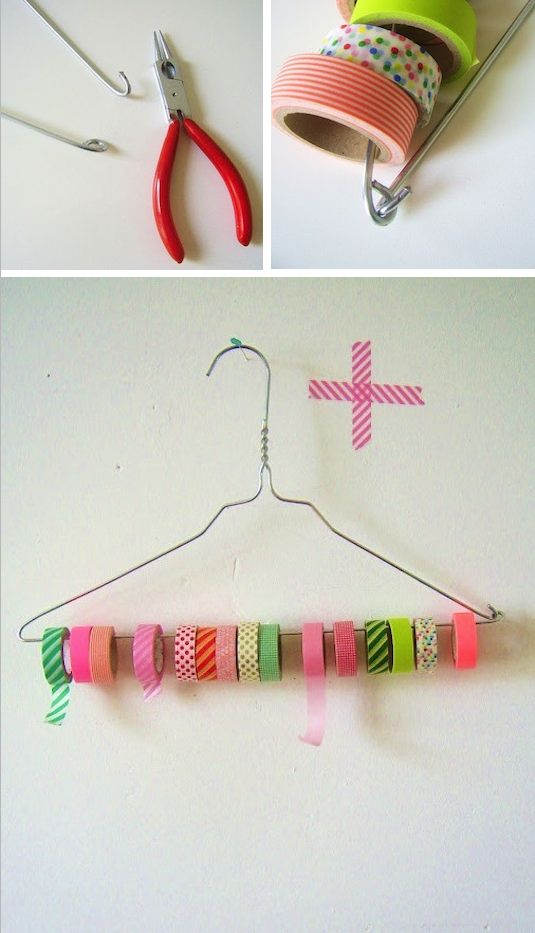 47. File Your Scrapbook Paper
Instead of piling up your scrap paper in a drawer or cabinet where you can't see it (therefor never use it), why not file your scrapbooking and craft paper in file folders? You can organize them by color or paper type, and now they'll be easy to file through and choose from for your next project.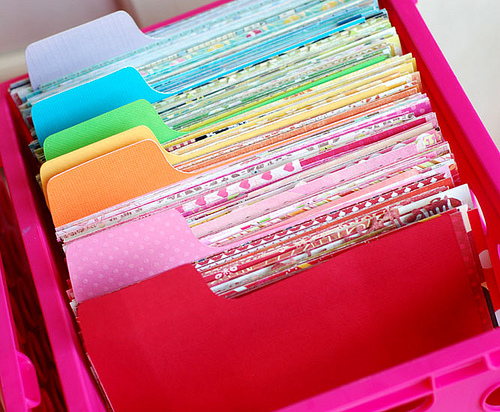 View the entire list of Brilliant Storage Ideas.
---