Last Updated on May 28, 2020
This post contains affiliate links. Please see our Disclaimer Policy.
42. Magazine Holder To Store Kitchen Supplies
Instead of stacking your kitchen essentials in a drawer or cabinet, store them vertically in a magazine holder to make more room in your cupboards while keeping them easy to access.

43. Sneaky Ironing Board Storage
This is one of those things that makes you wonder why in the world you've never though of it! I too, have the same problem with my ironing board that many of you do…. the stupid thing gets in the way. I honestly only use it a couple of times a year (stop judging). I like the idea of storing it behind a laundry room or master walk-in closet door where you'll rarely see it but still have easy access to it. The secret: robe hooks!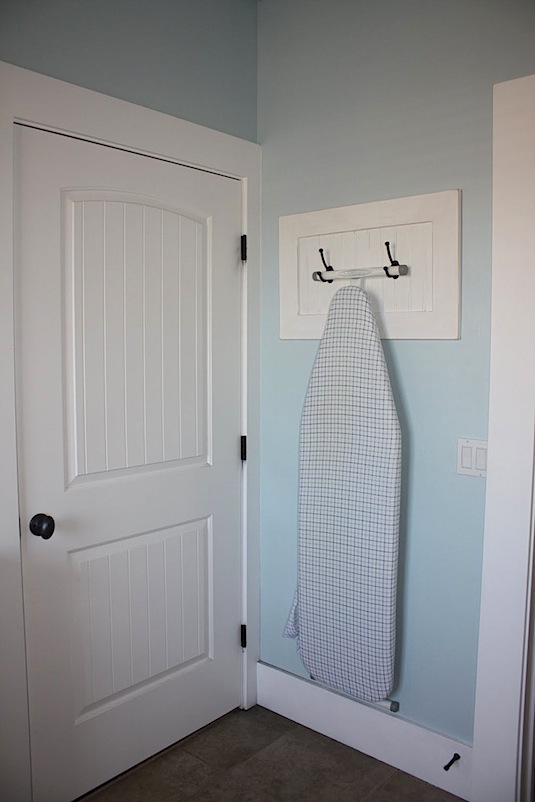 44. Easy Baggie Storage
Use push pins to store lunch bags to a wall in the pantry! This makes perfect sense if you don't have the shelf or drawer space. It's not like you were going to use that wall anyway.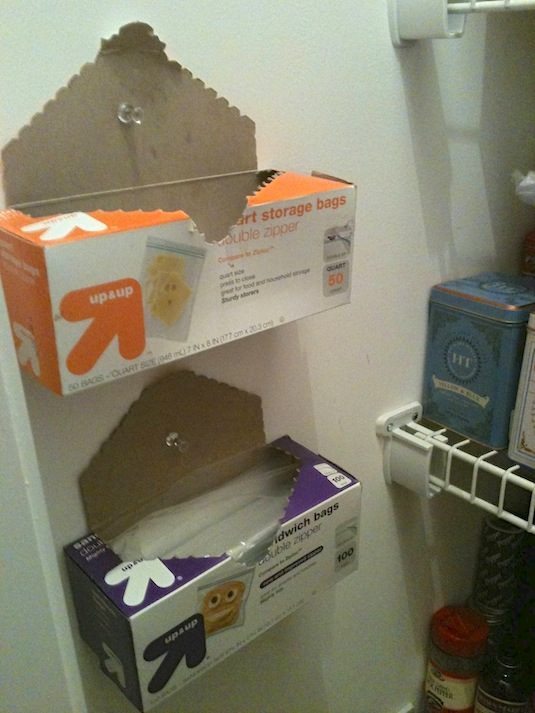 View the entire list of Brilliant Storage Ideas.
---