Last Updated on May 28, 2020
This post contains affiliate links. Please see our Disclaimer Policy.
3. Paper Towel Holder Ribbon Organizer
Use a paper towel holder to keep your spools of ribbon organized and easy to get to. I like this idea because you can keep it out on a craft desk or closet shelf where you're more likely to see it and use it.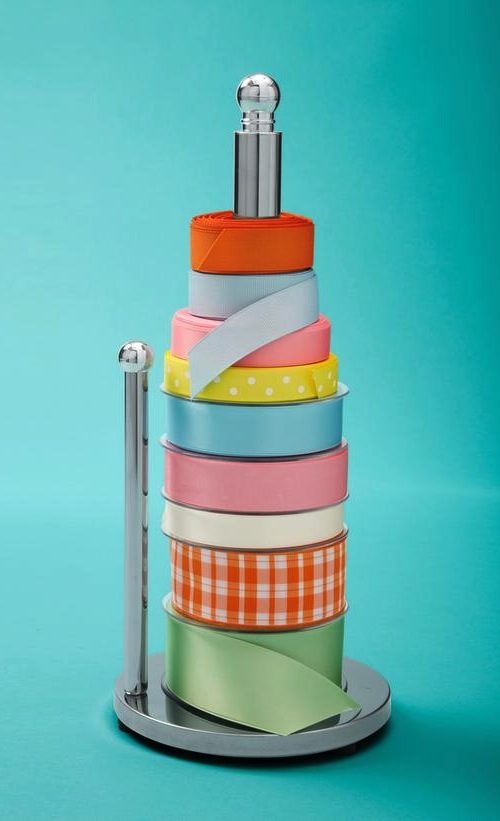 4. DIY Fabric Tupperware Lid Holder
You can make this brilliant lid holder (assuming you know the basics of sewing) for next to nothing! You could essentially use any scrap material, but I would think using something that is breathable and quick drying would be more practical, and last much longer. The best part about this project is that it doesn't take up hardly any space. I found this idea several years ago on a blog that had instructions, but is no longer active. Darn it! However, it does seem simple enough to figure out– just several large, deep pockets.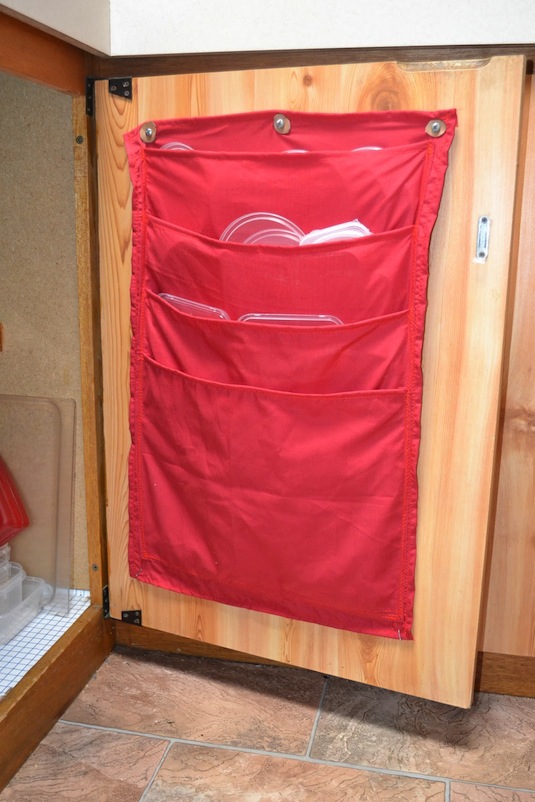 5. Soap Box Storage
Because these things only cost about a dollar, they are the perfect frugal solution for storing small items that tend to get lost. And, if you have children, you know how they like to bring toys, crayons, and cards along with them in the car? Soap boxes are a great travel solution for this.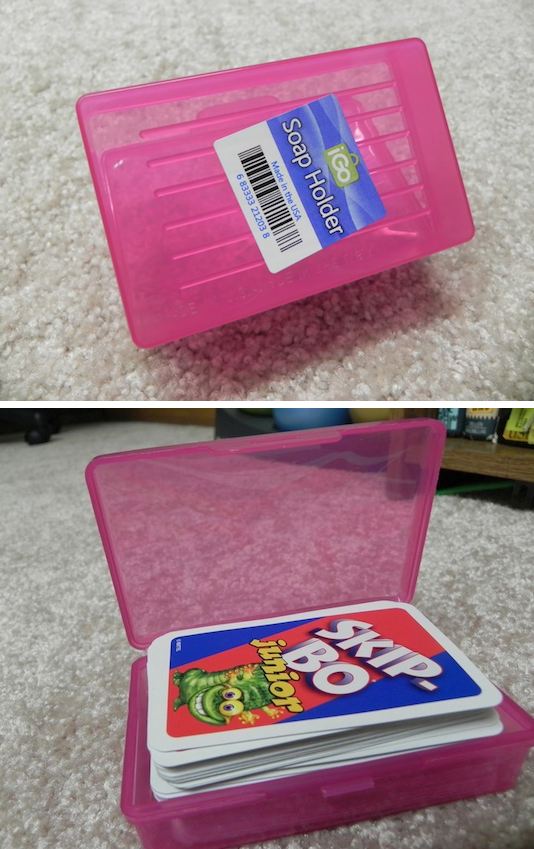 View the entire list of Brilliant Storage Ideas.
---