Last Updated on May 28, 2020
This post contains affiliate links. Please see our Disclaimer Policy.
39. Clever Lid Storage
Install metal towel bars to the inside of a pantry door to store the lids to your pots! It really does seem like the lids never have anywhere to go and just get jumbled up in a mess. This will make them easy to see and grab.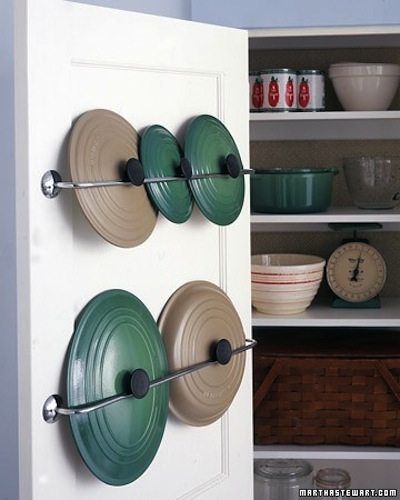 40. Repurposed Door Handles
Instead of putting your hand towels on a towel hook, consider using large, looped door handles. This might work better for a smaller spot on the wall where a bulky towel hook won't fit. It is also more secure, and the towel is less likely to slip off. In fact, I use the handle to the faux drawer front that is below the sink in my kitchen to hold a towel.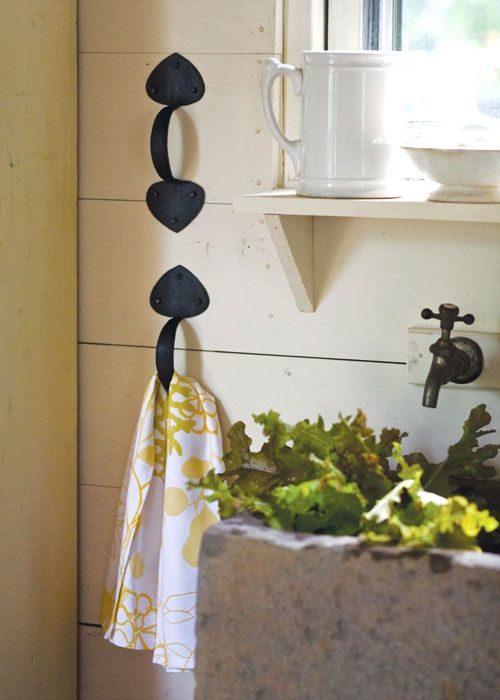 View the entire list of Brilliant Storage Ideas.
---