Last Updated on May 28, 2020
This post contains affiliate links. Please see our Disclaimer Policy.
34. PVC Curling Iron Holsters
2-inch PVC pipe is just the right size barrel to store your curling irons. Mount them to the back of a cabinet door as an easy storage solution. You will find the full details and instructions here.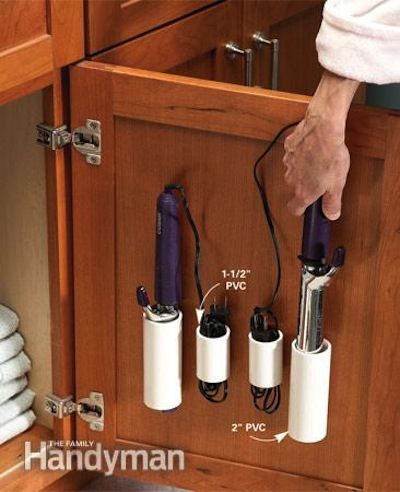 35. Outdoor Towel Storage Rack
You can purchase one of these on Etsy, but if you've got a handy man near by, you can also make something similar with PVC pipe! What a great resting spot for all of your wet towels, shorts and swimsuits. This way they can be used over and over instead of ending up in a pile somewhere.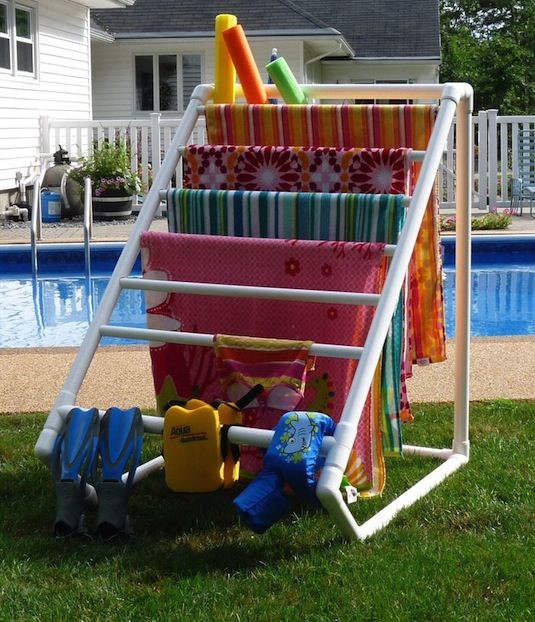 36. DIY Ball Storage
With a few pieces of scrap wood and a pack of bungee cords, you can create your very own section in the garage to store balls where they can easily be grabbed before practice and put back away when finished. How clever! The Blogspot account where I found this idea is no longer active, but the idea seems rather simple to figure out.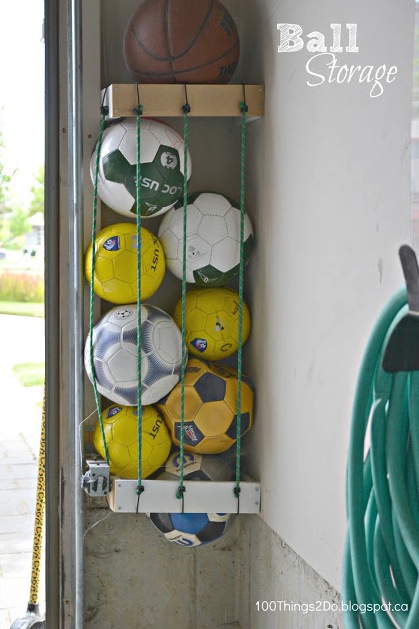 View the entire list of Brilliant Storage Ideas.
---