Last Updated on May 28, 2020
7. Peeling Garlic The Easy Way
This is not the job I like to sign up for (who likes to smell garlic on their hands for 3 days straight?), but this technique looks like too much fun to pass up! Smash, shake, and separate! I've also seen this done with two ceramic bowls placed on top of each other (rim to rim) to create a dome for the garlic. The hard surface might work more efficiently than tupperware at breaking apart the garlic.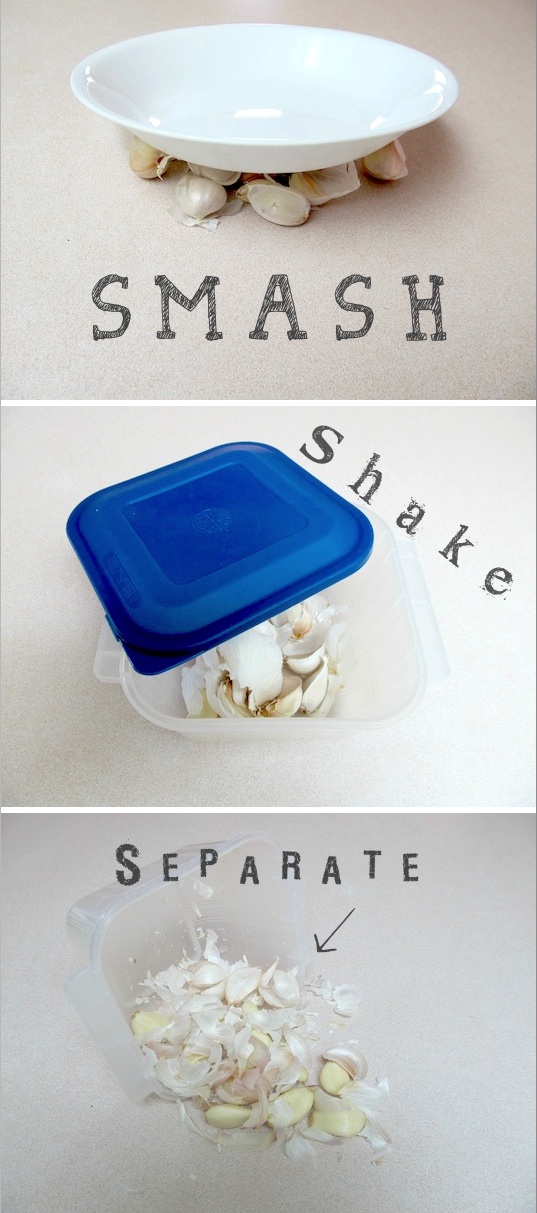 8. The Smart Way To Reheat Pasta
Instead of stirring your pasta several times in between the cook time in your microwave, leave a small circle empty in the middle of your plate so that the pasta will cook more evenly.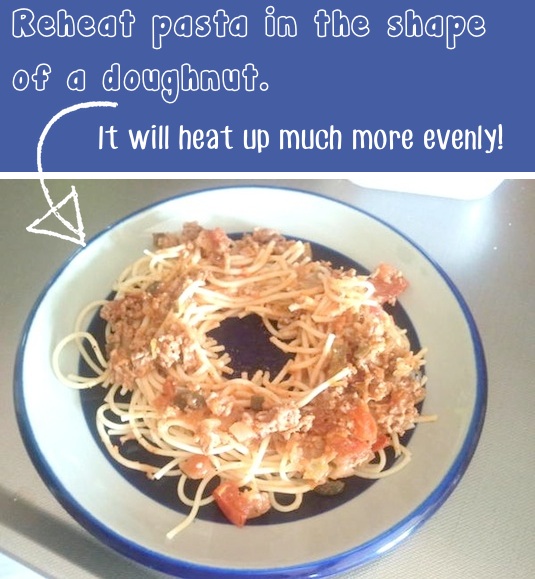 9. Store Ice Cream In A Bag
A plastic freezer bag keeps the cold air from making your ice cream rock hard. If you like straight spoons and soft ice cream, this trick is worth the extra step! Try to push out as much air out of the bag as you can before putting it in the freezer.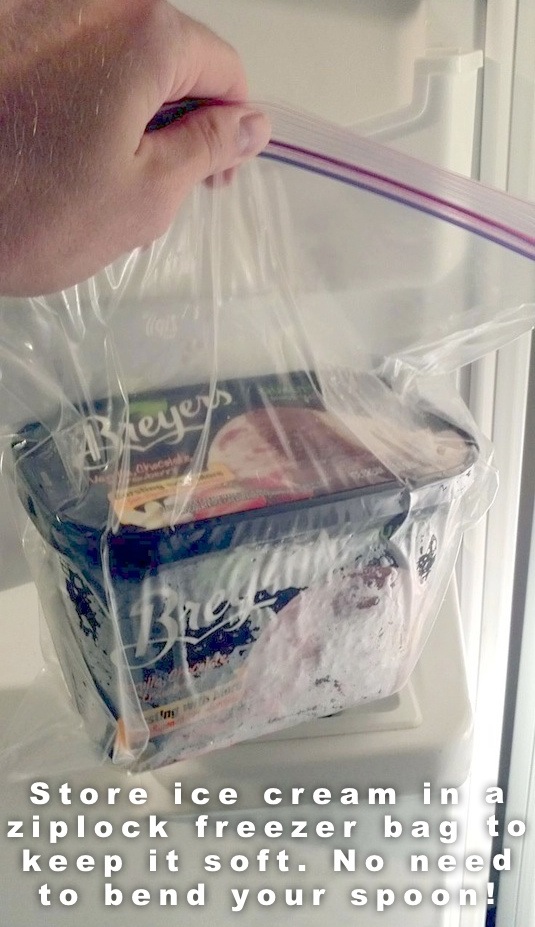 View the entire list of Kitchen Tips and Tricks That Nobody Told You About.
---