5. Take A Photo of Your Cords
Before you disconnect them to be boxed up, take a quick snapshot of the cords on the back of your television and other electronics so that you can remember where they all go! My husband would probably think this was silly, but I'm cord impaired. I'd rather never watch TV again than try to actually hook it up.
take a quick snapshot of the cords…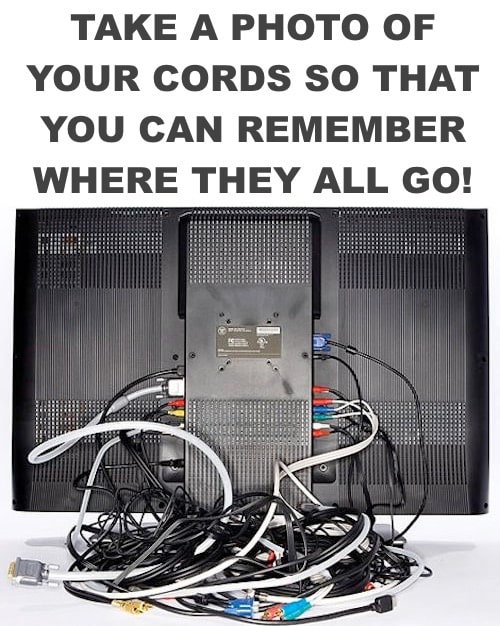 6. Use Rolling Luggage For Heavy Items
If you've got them, use your rolling luggage bags for really heavy items like books. Now you can avoid the heavy lifting and simply roll the bags onto your moving truck.
simply roll the bags onto your moving truck …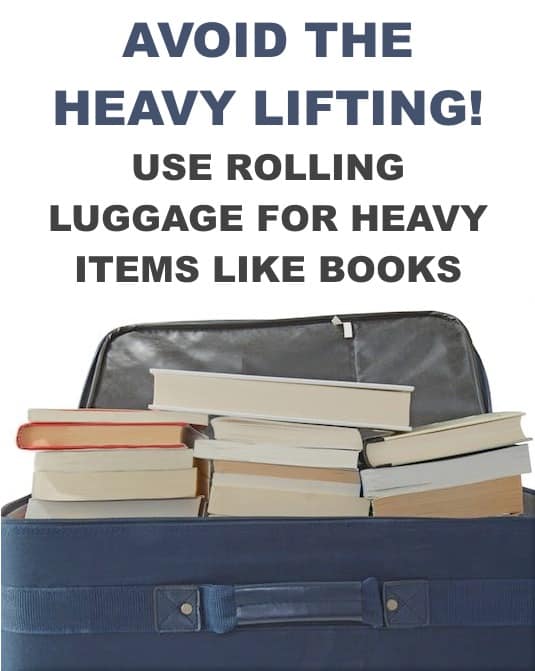 7. Put Hanging Clothes In Garbage Bags
Keep your clothes on the hangers while still protected in garbage bags! This saves the hassle of taking them on and off of the hangers. It also keeps your clothes all together in the order you had them hung, less wrinkled, and ready to hang up when you get to your new home.
No need to take them off the hangers…
I've also seen the garbage bag put on the opposite way, with the hangers in first. Just poke a hole for your hangers to fit through the bottom of the bag. You can't fit as many clothes in this way, but they stay in better form, and you can tie the bottom off with the drawstring closure. Label each bag (mom's side, dad's side, etc.) and then you can hang them up where they belong before easily ripping the bag off.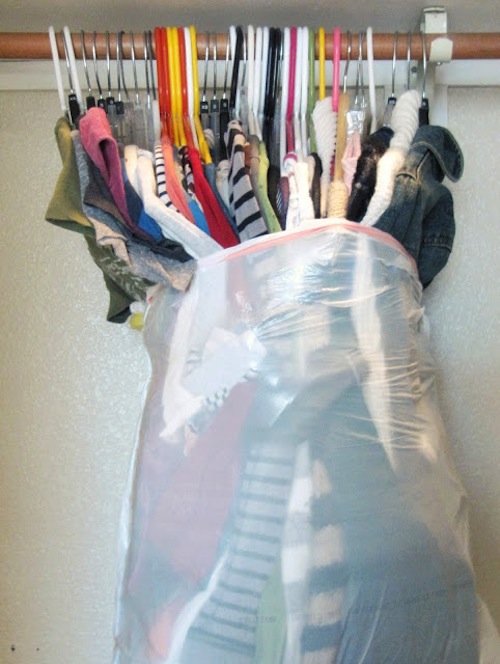 ---