2. Padding & Space Fillers With Soft Items
Place stuffed animals, pillows, sheets, blankets, and other soft items in trash bags and use them as padding next to fragile items in the moving truck. It also helps fill up irregular empty space in the truck so your belongings won't shift around during the move.
Use pillows and stuffed animals to fill irregular empty space…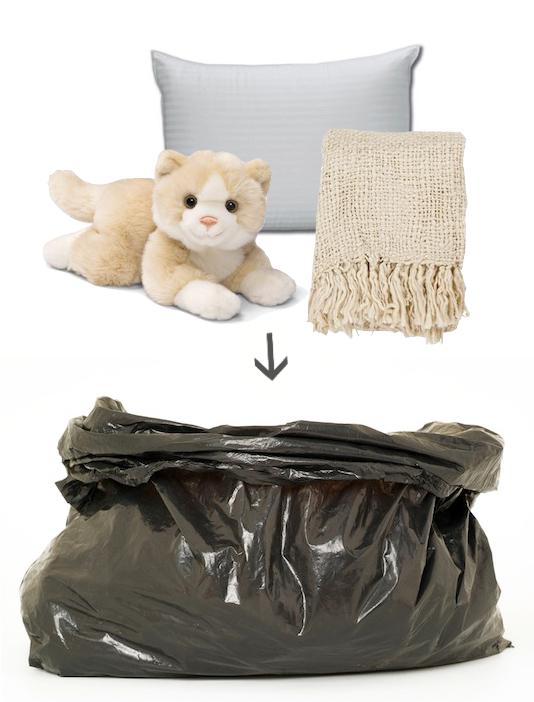 3. Defrost Your Refrigerator
Plan ahead! Don't forget to defrost, towel dry, and clean your refrigerator 24-48 hours before moving day. This will help prevent a stinky, wet mess.
If your refrigerator will be sitting for a while, it's important to clean it REALLY well. Otherwise all of the little food particles that are left behind start to stink. It will be a nice surprise for you when you go to open it up at the new house. 🙂
Also, if you're trying to save space for a long distance move, consider utilizing the empty space in your fridge for light weight items, and don't forget to pad the handles and the face of the fridge really well because they dent very easily.
Consider utilizing the empty space in your fridge for light weight items…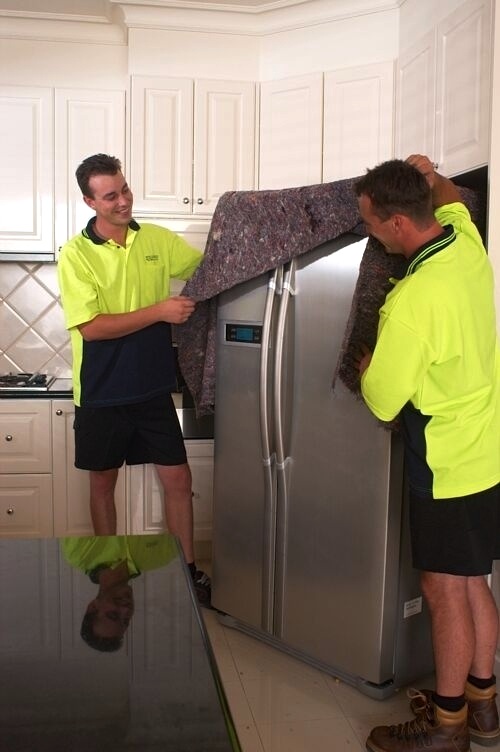 4. Masking Tape On Mirrors
Use masking tape to place a large X on your mirrors and glass frames. It won't prevent it from breaking, but it will absorb shock and keep the glass in the frame in the case that it is dropped or shuffled in the moving truck.
place a large X on your mirrors and glass frames…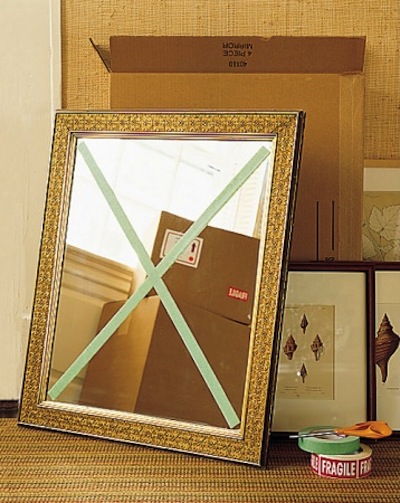 ---