25. Leave Lightweight Items In Drawers
No sense in unpacking your lightweight items from your dresser drawers! They aren't heavy enough to affect the moving process, and this way you can keep them where they belong without wasting any time, space or boxes.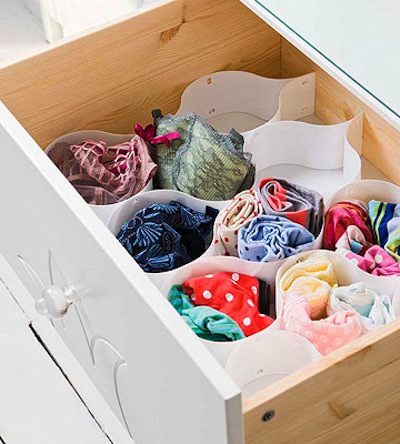 26. Use Towels To Protect Boxed Items
Wrap your delicate kitchen items in towels and hand towels for extra protection. You can also use them to fill up extra space in a box to prevent the items from shifting and potentially breaking.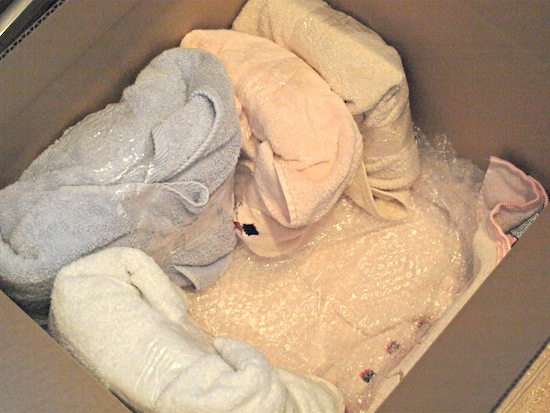 27. Upright Piano Moving Tip
If you've ever experienced the joy of moving an upright piano, you know that there's actually no joy involved in it at all! It's the most awkward, heavy and frustrating piece of furniture to maneuver. It's virtually impossible to lift into a truck without a ramp. I stumbled across this genius way to make the task so much more manageable with just a couple of 2 x 4's! I will be using this for our upcoming move.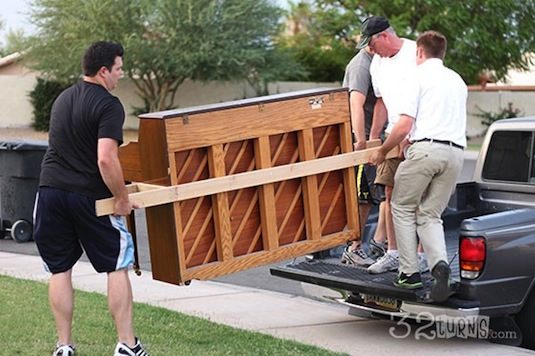 ---