Last Updated on May 28, 2020
31. The 3-D Lip Effect
This is so simple and stunning! Use your finger to stamp a little bit of frosted blush or eye shadow to the center of your bottom and top lip. It will create a beautiful 3-D effect that will bring your makeup game up a notch.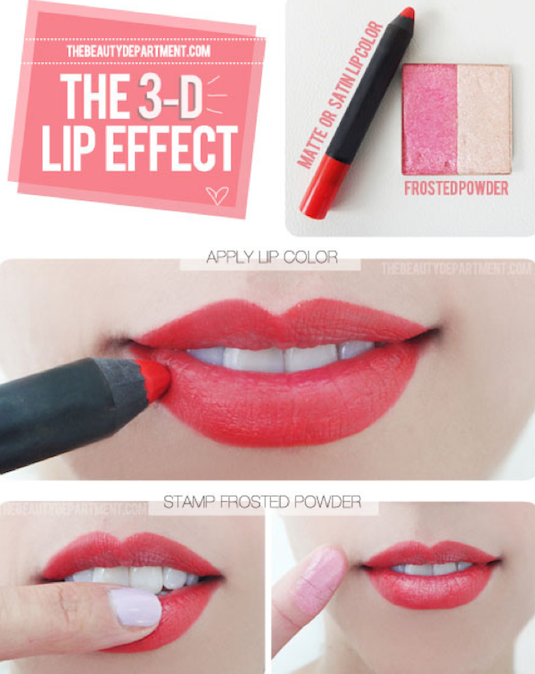 32. When To Toss It Out
As much money as we spend on our beauty products, it's hard to let it go, but at some point your makeup becomes unhealthy for your skin and eyes. This is especially true for anything that gets applied around your eyes, so it's important to give your makeup drawer a good clean out every once in a while.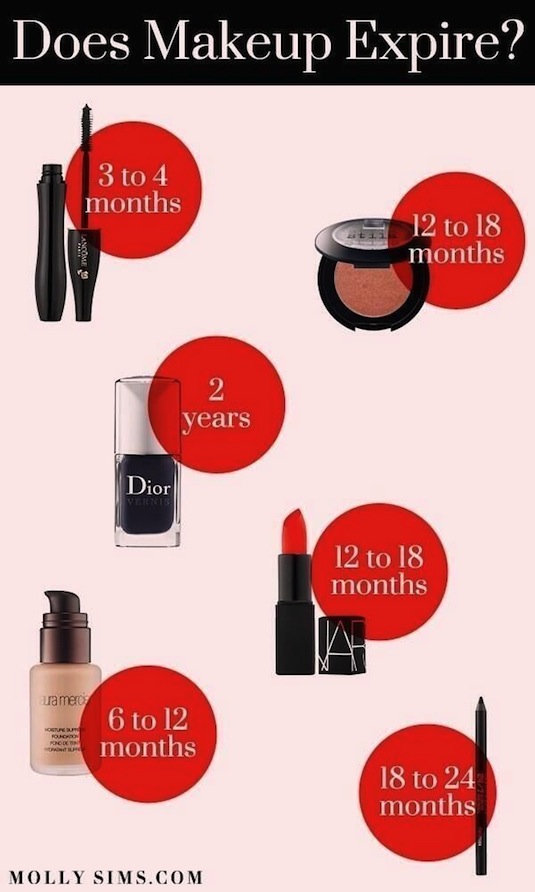 View the entire list of Makeup Tips That Nobody Told You About.
---