Last Updated on May 28, 2020
12. The False Eyelash Look
False lashes can be a pain, not to mention time consuming! Here are a few ways to get the look without the hassle:
1. After curling your lashes, apply a thin layer of powder before applying your mascara. I just sweep a small blending brush across my compact and apply it to the top and bottom of my eyelashes. I've also heard that some people use baby powder, although I think they both have virtually the same effect; creating a base that makes them appear much fuller.
2. Apply two coats of mascara to the bottom and TOP side of your lashes, but wait 3-5 minutes in between each coat, otherwise they tend to get clumpy (not cute).
3. When applying your mascara, you don't want to just move your mascara wand from the base of your lashes up. Make sure you are moving the mascara wand back and forth while going up. The left and right motion will make sure every lash is covered entirely, all the way to the tip.
4. Almost done! Now, check your lashes for any gaps. Use the tip of your wand to apply another coat of mascara to individual lashes where they look sparse. Even better, use a fine tipped liquid eyeliner to fine tune and fill in any gaps.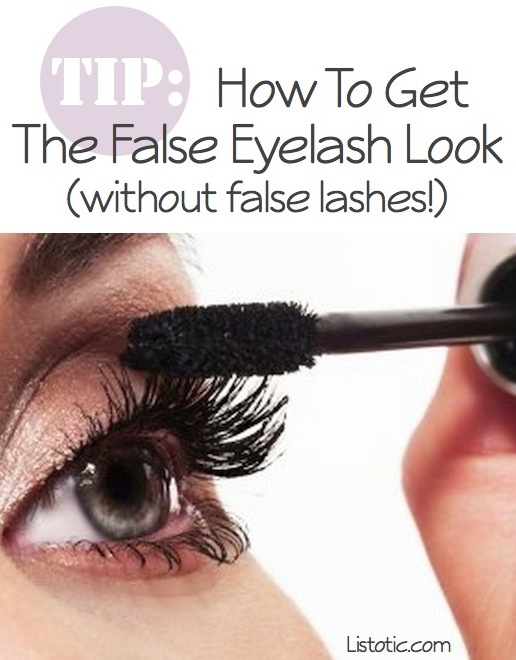 13. Lash Curling Secret
Get the most out of your lash curler by pinching at the very base of  your lashes, and then lifting the curler up into an inverted position. This creates double the curl and lasts much longer!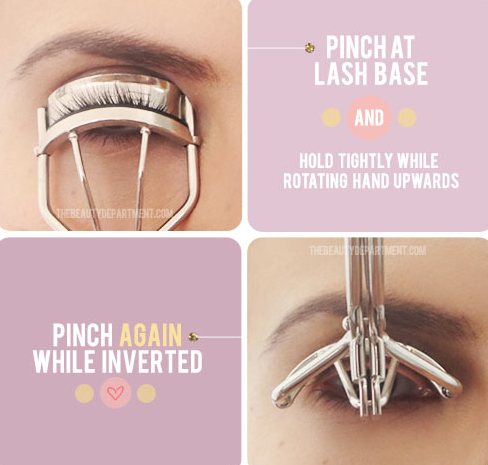 14. Heat Your Lash Curler
Hold a blow dryer up next to your lash curler for about 3-5 seconds. The heat works the same way as it does with your curling iron, giving you those flirty lashes that will last all day. Just don't over do it! Too much heat, too often is not healthy for hair.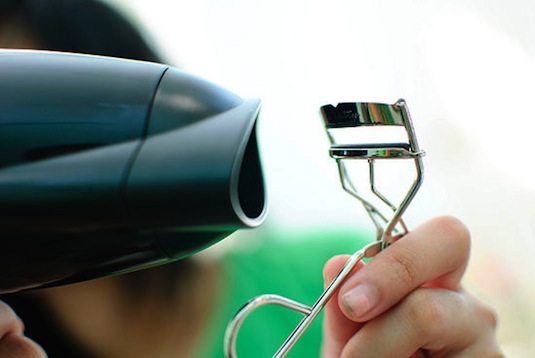 View the entire list of Makeup Tips That Nobody Told You About.
---