Last Updated on February 23, 2021
This post may contain affiliate links. Please see our Disclaimer Policy.
28. Human Board Game
This is such a unique way to use sidewalk chalk! Create the board of your choice, making it as easy or as difficult as you think the players can handle. Make a jumbo sized die with a box and constructions paper Or buy some giant inflatable die here. You would need a good sized driveway for this, but you could also do this indoors with blue painters tape instead of chalk. Get the full details here.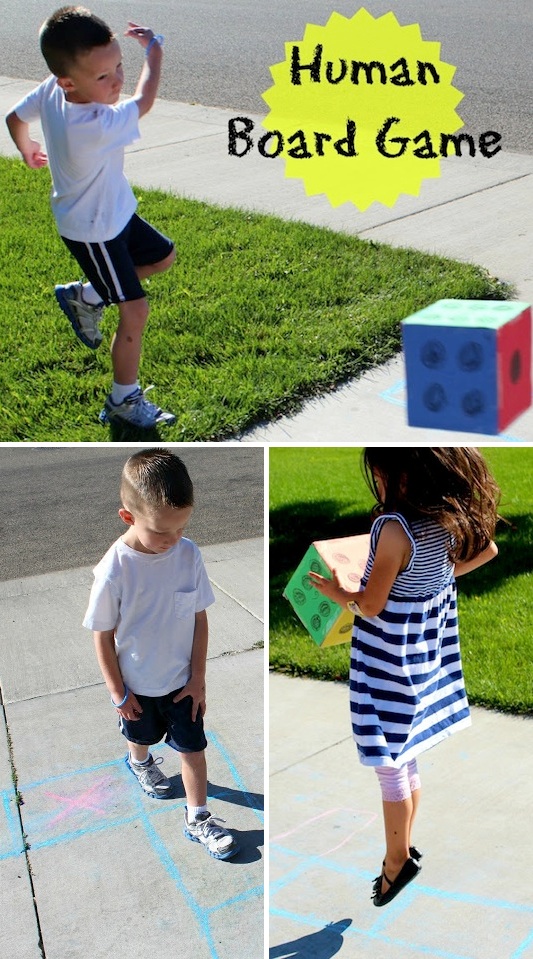 29. DIY Slip N' Slide
Plastic sheeting! I would have never thought of this. If you've got a hose, I think the kids could manage to have a lot of fun. I'm also digging the PVC pipe sprinkler and hanging pool noodles.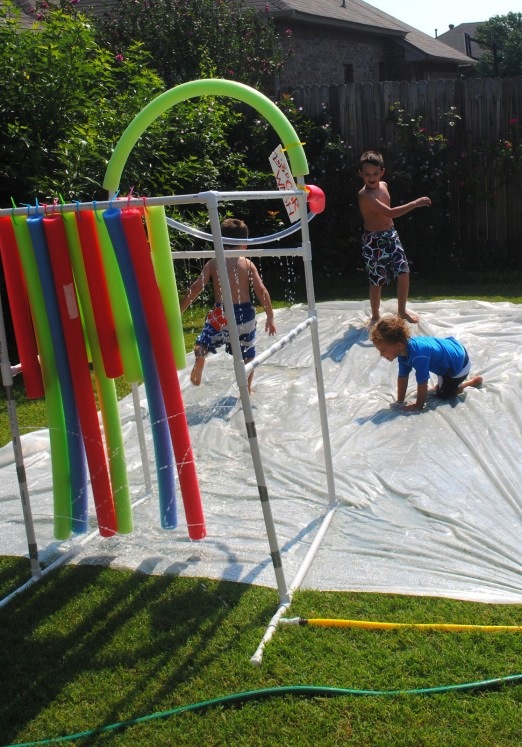 30. Bean Bag Ladder Toss
So simple! Label each rung of the ladder with points. Now see who can get the most points possible by tossing a bean bag or ball! I love how easy this would be to set up, and if you have a ladder there's no purchase required.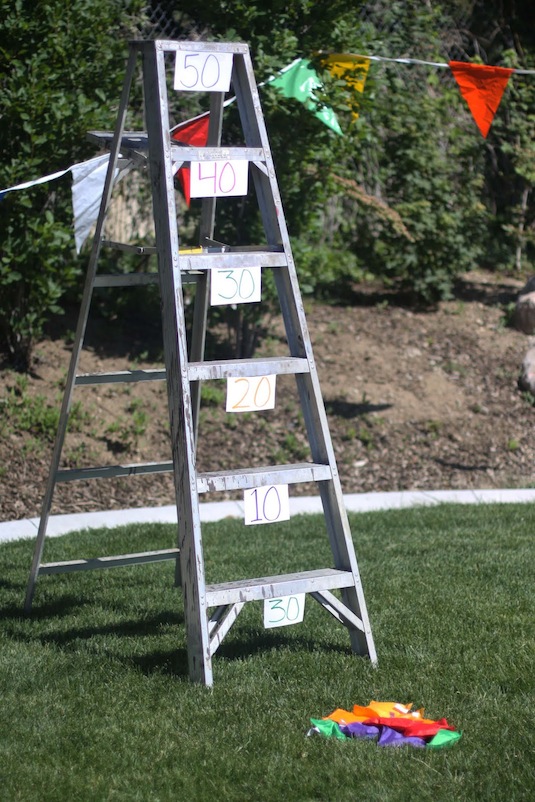 View the entire list of 32 Of The Best DIY Backyard Games.
---