17. Giant Pick-Up Sticks
This classic game has never been better! What's a better way to get the kids to spend a little more time outdoors and learn a game that you played in a your childhood? I personally just like the idea of jumbo games, but I'd also like to freshen my pick-up stick skills in a BIG way (no pun intended). Get the instructions here.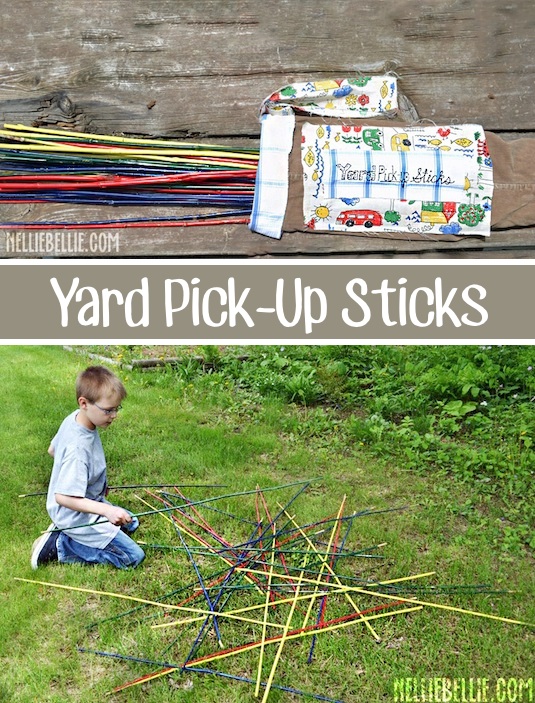 18. DIY Water Wall
Oh, the fun you can have with a peg board and zip ties! This is like a science experiment that is just as much fun to build as it is to play with. Start saving all of those plastic containers, and have fun making your very own! I especially like the idea of cutting out pieces of an old garden hose.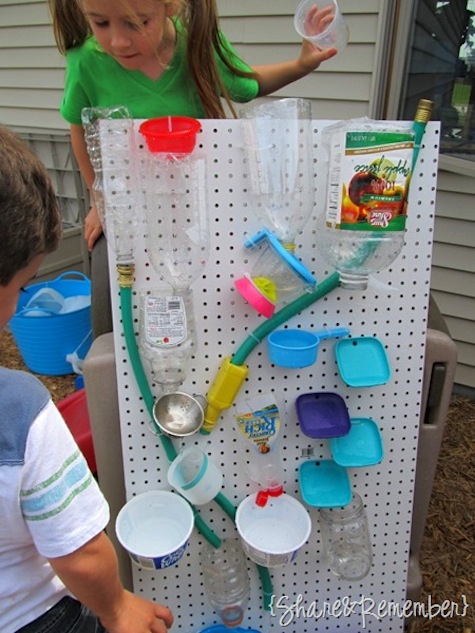 19. Tin Can Toss
Sometimes a little bit of fun can be packed inside of those tin cans, too! Hang them from a homemade structure, and see how many bean bags, rocks or balls you can get into the different sized cans. You could even label each one with a point value based on its size.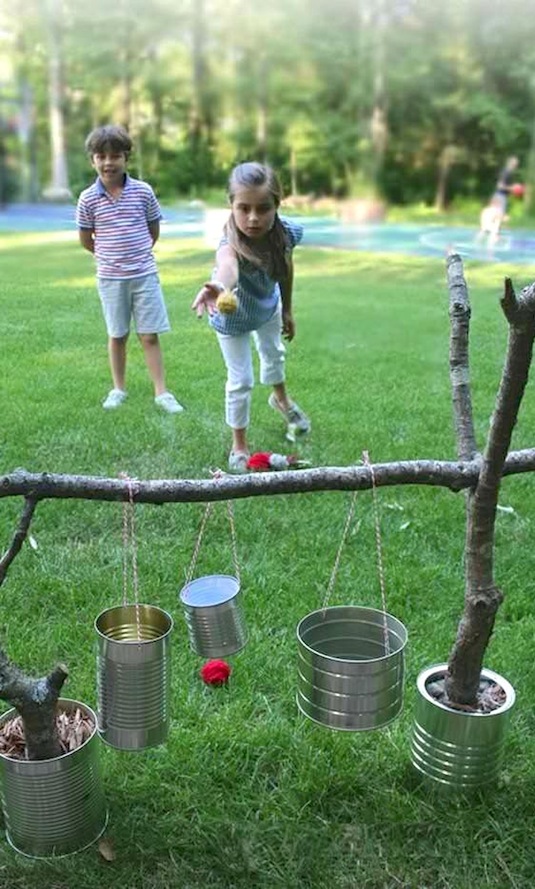 ---