30. Pistachio Melon Cake
This has got to be one of the most intriguing cake recipes. And, for the most part, it's made with natural ingredients. From the outside, you would never guess that it's layered with cantaloup, honey dew, and watermelon. What a refreshing summer treat!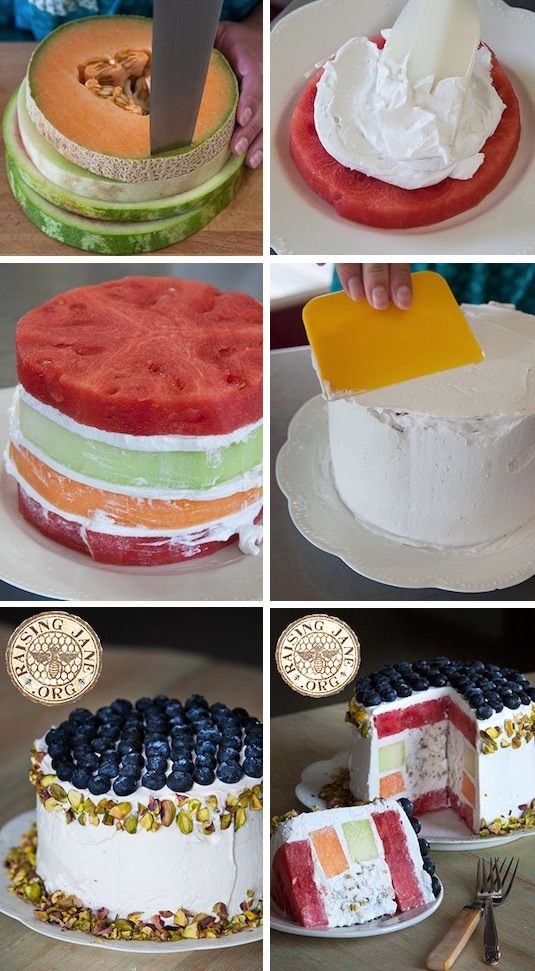 View the entire list of "Surprise-Inside" Cake & Treat Ideas.
---