Last Updated on May 28, 2020
25. Bubbles-Blowing Kisses
This printable is oh so cute! The colors really pop, and bubbles are an inexpensive fun way to spread the Valentine Day love!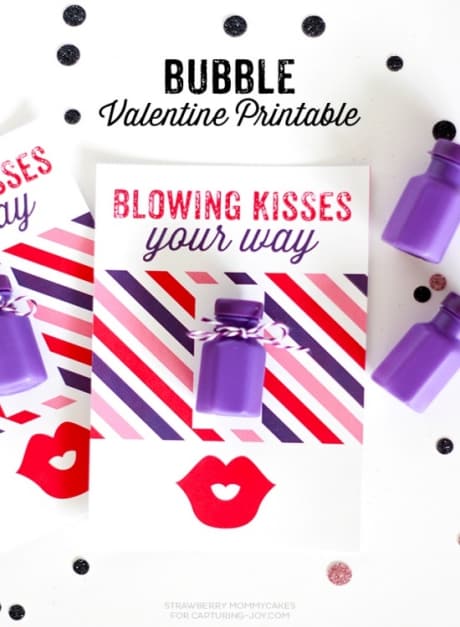 26. Punch Balloon
Again, balloons. You cannot go wrong with a balloon, especially these punch balloons. These are super simple and the printable that goes with it is adorable and colorful!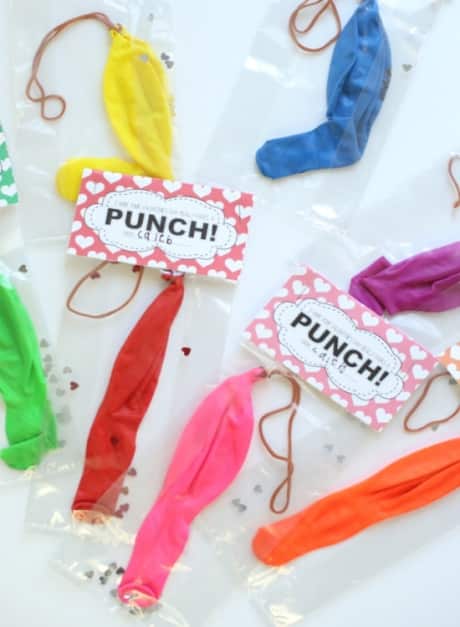 27. Ceiling Glow Stars
How many of you had fun glow in the dark stars on their ceilings growing up? Another favorite of mine!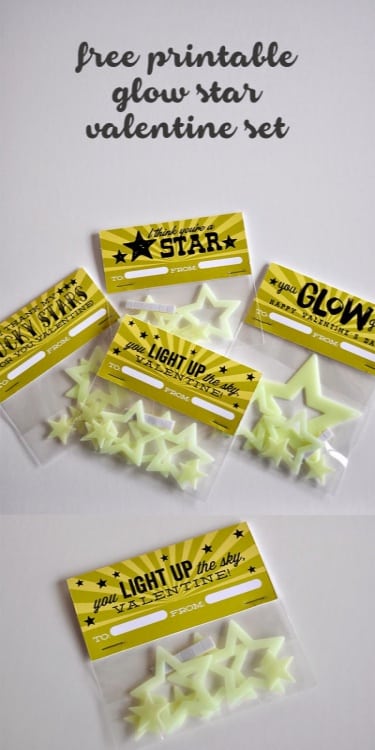 View the entire list of Candy Free Valentine Ideas.
---